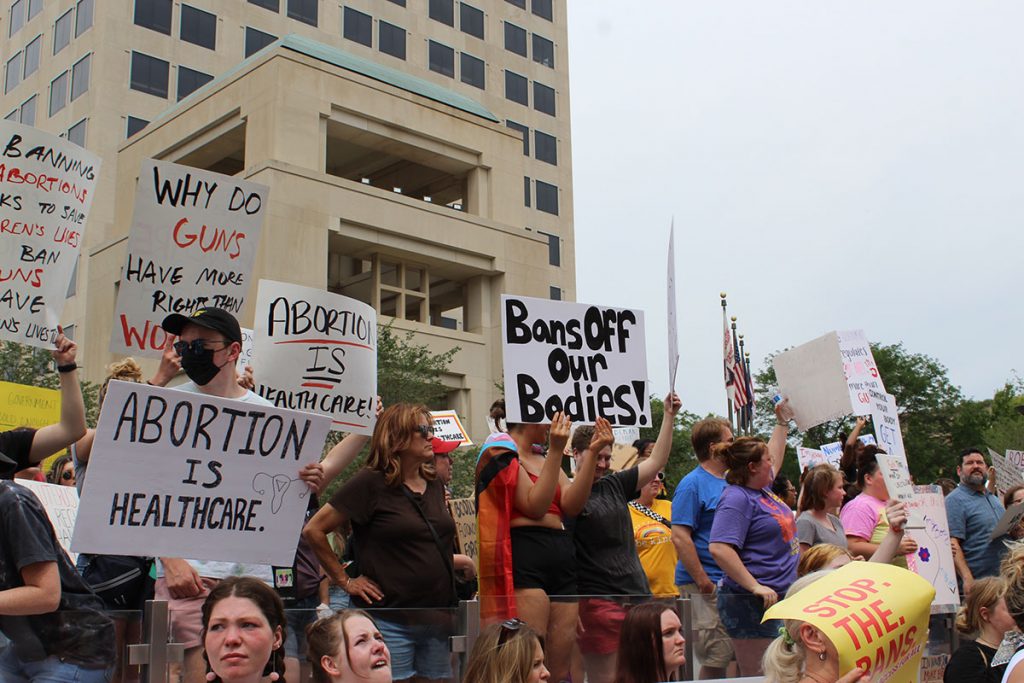 In the continued aftereffects of the U.S. Supreme Court's decision overturning Roe v. Wade, a federal court has entered judgment for the state of Indiana in a lawsuit challenging the state's ban on a common second-trimester abortion proceeding.
Senior Judge Sarah Evans Barker of the Indiana Southern District Court entered judgment on the pleadings Friday for the individual members of the Indiana Medical Licensing Board and the Marion County prosecutor, all sued in their official capacities as part of a lawsuit against the ban on dilation and evacuation abortions, commonly referred to as "dismemberment abortions."
The entry of judgment for the state defendants comes after Barker last summer lifted the preliminary injunction on the D&E ban following the U.S. Supreme Court decision in Dobbs v. Jackson Women's Health Organization.
Barker had enjoined the dismemberment abortion ban before it could take effect in 2019 via House Enrolled Act 1211. That law prohibited D&E abortions without first attempting to induce "fetal demise," unless the procedure was necessary to prevent a serious health risk to the mother or to save the mother's life.
During a D&E abortion, "a living fetus is extracted (1) a piece at a time from the uterus through clamps, grasping forceps, tongs, scissors, or another similar instrument that, through the convergence of two (2) rigid levers, slices, crushes, or grasps a portion of the fetus's body to cut or rip it off." According to Barker's order, about 95% of second-trimester abortions are performed via D&E.
The American Civil Liberties Union of Indiana challenged HEA 1211 just one day after it was signed into law. The ACLU sued on behalf of Dr. Caitlin Bernard, an Indianapolis OB-GYN who has become a high-profile figure in Indiana abortion litigation.
The state did not appeal the injunction against HEA 1211 in 2019.
But after Dobbs was handed down last June, the state asked the federal courts to lift injunctions against various Indiana abortion laws, including the one against the dismemberment abortion ban.
Barker lifted that injunction last July.
The state defendants then moved for judgment on the pleadings on Bernard's undue burden and bodily integrity claims, raised as part of the HEA 1211 lawsuit. Barker granted that motion Friday with prejudice as to the undue burden claim and without prejudice as to the bodily integrity claim.
Addressing the undue burden claim first, Barker noted Bernard no longer intends to pursue that claim due to Dobbs. However, Bernard asked the court to allow her to withdraw the claim and treat it as a dismissal without prejudice.
Rejecting that request, Barker wrote, "Here, Plaintiff has neither formally moved to voluntarily dismiss her undue burden claim nor requested to amend the pleadings to drop it from this litigation, and concedes that this theory of relief does not survive Dobbs. Accordingly, Defendants are entitled to judgment on the pleadings on Plaintiff's undue burden claim and we therefore grant Defendants(') motion as to this claim.
"As Defendants recognize, however, 'collateral estoppel yields when there is a change in the 'applicable legal rules,''" Barker continued. "… This judgment therefore has no effect on Plaintiff's ability to raise the claim anew if the governing legal rules change."
As for the bodily integrity claim, "Plaintiff argues that her substantive due process claim based on her patients' right to bodily integrity survives even after Dobbs based on Supreme Court precedent recognizing that 'the right to bodily integrity is implicated when the government interferes with a person's ability to make their own medical decisions.'"
Barker noted Dobbs addressed previability elective abortions, not emergency abortions.
She then pointed to Planned Parenthood Great Nw. Haw., Alaska, Ind., and Ky., Inc. v. Cameron, a case out of the Western District of Kentucky holding that "patients retain a liberty interest in non-elective emergency abortion procedures for the life or health of the pregnant woman, which is protected by the Due Process Clause of the Fourteenth Amendment."
"We agree with the Cameron Court that an 'emergency abortion' includes at the very least those circumstances in which the pregnant patient's life or health is at serious risk," Barker wrote. "… Indiana's dismemberment ban includes an exception for the life and health of the mother. Accordingly, as currently framed, Plaintiff's complaint does not state a plausible substantive due process claim based on her patients' right to bodily integrity.
"However, given that Dobbs does not define 'elective,' it is not clear whether an exception such as that in the dismemberment ban which is only for the life and health of the pregnant patient necessarily covers all medical emergencies, including those that would complicate a pregnancy to a point where it would require an immediate, non-elective abortion," Barker continued. "Nor is it clear post-Dobbs whether a statute placing conditions on receipt of emergency abortion procedures, thereby requiring a patient to undergo a more dangerous, lengthy, painful, and in some cases unavailable procedure in order to receive a non-elective abortion, could potentially implicate a substantive due process right.
"We simply cannot say at this juncture, therefore, that any amendment to the complaint would necessarily be futile, particularly in light of how recently Dobbs was decided and how much it has changed the constitutional landscape in the abortion context. For these reasons, we grant Defendants(') motion for judgment on the pleadings as to Plaintiff's bodily integrity claim without prejudice."
Barker gave Bernard 30 days to "file an amended complaint addressing the deficiencies identified in this order, if possible."
The case is Caitlin Bernard v. Indiana Members of the Indiana Medical Licensing Board, et al., 1:19-cv-01660.
Friday's order comes as the Indiana Supreme Court is considering the constitutionality of the state's post-Dobbs abortion legislation, which bans abortions in most instances with limited exceptions for rape or incest, to protect the life or health of the mother, or fatal fetal anomaly.
Barker's order notes that a D&E ban is included in that legislation, which is currently enjoined.
Please enable JavaScript to view this content.