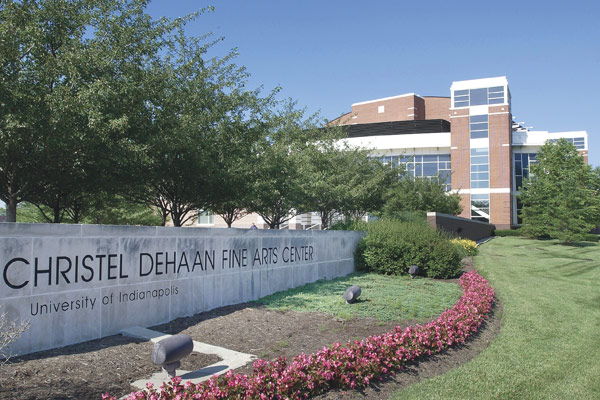 The Indiana Supreme Court will visit the University of Indianapolis on April 11 to hold oral arguments in a case involving a student who filed a class action lawsuit against Ball State University for COVID-related closures.
The case — Keller J. Mellowitz, on behalf of himself and all others similarly situated v. Ball State University and Board of Trustees of Ball State University and State of Indiana, 23S-PL-60 — was one of three justices granted transfer to earlier this month.
College student Keller Mellowitz filed a putative class action complaint in 2021 against Ball State University and its board of trustees in response to closures and remote instruction prompted by the COVID-19 pandemic. Mellowitz asserted claims for breach of contract and unjust enrichment based on Ball State's retention of tuition and fees after it canceled in-person classes and closed campus facilities.
After the complaint was filed, the Indiana General Assembly enacted Public Law 166-2021, part of which was later codified as Indiana Code Chapter 34-12-5. Among the changes was Indiana Code § 34-12-5-7, known as Section 7, which bars class actions against postsecondary educational institutions for claims of breach of contract and unjust enrichment arising from COVID-19.
When Ball State filed a motion for relief based on Section 7, the Marion Superior Court ordered Mellowitz to file an amended complaint eliminating his class allegations.
Mellowitz appealed, arguing that Section 7 is a procedural statute that impermissibly conflicts with Indiana Trial Rule 23, which governs class-action procedures. As such, he argued that Section 7 is a nullity.
The Court of Appeals of Indiana agreed, reversing the trial court's decision.
Arguments will take place at 10 a.m. April 11 in the Ruth Lilly Performance Hall in the Christel DeHaan Fine Arts Center on the university's campus, located at 1400 E.  Hanna Ave. in Indianapolis. Seating is on a first-come, first-served basis.
The Supreme Court occasionally schedules oral arguments for venues outside of the Indiana Statehouse, with the goal of giving broader access to the court's work.
According to a press release from the court, about 300 students from the University of Indianapolis and Indianapolis-area high schools will be in attendance.
Please enable JavaScript to view this content.