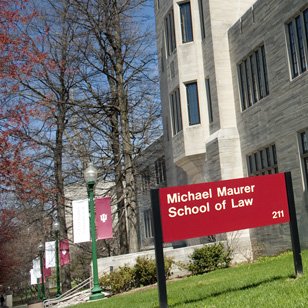 Case files and papers from the late 7th Circuit Court of Appeals Judge Michael Kanne have been donated to the Indiana University Maurer School of Law's Jerome Hall Law Library.
Kanne, a native of Rensselaer and a 1968 graduate of IU Maurer, was confirmed to the federal appellate bench in 1987. He served until his sudden death in June.
The files, donated by the judge's widow, Judith, cover Kanne's tenure on the 7th Circuit. Included are documents related to opinions, concurrences and dissents authored and joined by the late Hoosier judge.
"We are grateful to the Kanne family for their donation of Judge Kanne's files to the Law Library," Jerome Hall Law Library Director Susan deMaine said in a press release. "Judge Kanne was well-liked and a respected jurist with a five-decade legacy in the legal professional, and we're proud to be the home of his extensive collection of documents."
The announcement of the donation noted the papers will be available at different times. According to the press release, the earliest of Kanne's files will be available to researchers as soon as the librarians process the documents. The remaining files will not be available until June 16, 2047, exactly 25 years after Kanne's passing.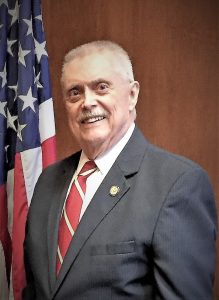 IU Maurer called Kanne a "devoted alumnus," noting he served on the law school's Board of Visitors and as a former president of its alumni association.
"He was a devoted husband and father, respected judge, a proud Hoosier and a patriotic public servant," 7th Circuit Chief Judge Diane Sykes said after Kanne's death. "He leaves tremendous legal and human legacies and will be greatly missed.
Kanne's case files in the law library's manuscript collection will join the papers from two other Hoosiers to sit on the 7th Circuit – Judge David Hamilton and the late Judge Wilbur Pell. Hamilton's papers reman sealed since he is actively serving on the bench. The papers of Pell, a native of Shelbyville who served on the 7th Circuit for 30 years until he died in 2000, are available to researchers.
Please enable JavaScript to view this content.