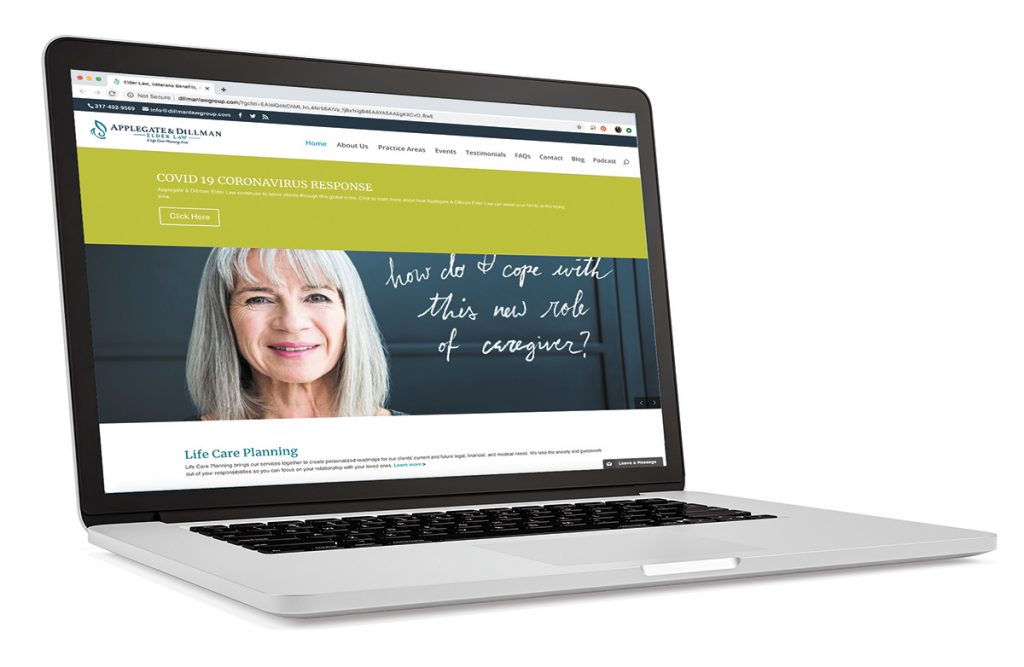 The bright green bar splashed across the Applegate & Dillman Elder Law website is a sign of the times.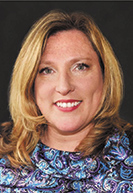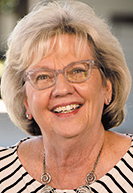 Visitors can click on the bar or open the firm's blog and get information about issues, questions and the new normal related to COVID-19. In its online coronavirus resources, the Carmel firm – which formed in August 2019 when attorneys Carol Applegate and Lisa Dillman joined their practices – even included some extra support especially geared to its senior citizen clients. There are tips for staying safe while shopping and an invitation to a recorded Zoom tutorial.
"When the crisis hit, we didn't go into legal mode," Dillman said. "We went into care mode."
Like Applegate & Dillman, law firms have been pivoting to marshal the resources needed to answer the questions clients and nonclients have about the coronavirus emergency. Website homepages prominently display links to COVID-19 sections, and emails touting webinars and podcasts about the pandemic regularly arrive in inboxes. The topics covered range from government initiatives such as the Coronavirus Aid, Relief, and Economic Security Act and the Federal Reserve's business loan program to unemployment benefits, force majeure clauses and cybersecurity.
Ogletree, Deakins, Nash, Smoak & Stewart pulled together a rapid response team to review the stimulus bills being passed by Congress and provide updates in blogs and podcasts.
Bonnie Martin, shareholder at Olgetree Deakins in Indianapolis, said the wave of stay-at-home orders that swept across the country in March and April impacted businesses immediately and created a need to get information to clients quickly. Employers had questions about employee benefits, worker safety and essential business on top of compliance and eligibility concerns over the government programs, such as adjustments made to the Family and Medical Leave Act.
"We try to figure out how to do everything we can to tell them what's going on and keep things at their fingertips," Martin said.
Along with putting coronavirus information on its website, the pandemic has Applegate & Dillman making adjustments to serve their clients' new needs. They have been fielding an increase in calls covering issues from family members worried about their relatives in nursing homes to individuals wanting to revise their living wills. At one point, Applegate stood outside and watched through the window while her client in a nursing home signed a will.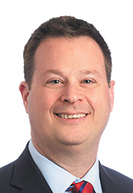 The attorneys have found people are desperate to talk to someone about their concerns, which is why Applegate regularly calls her clients to see how they are doing. "It's just to let them know there really is someone out there who does care and who is willing to help them navigate through this process," she said.
Meeting client needs
Dentons Bingham Greenebaum has been drawing upon the firm's global expertise to fortify its response to clients' needs, according to managing partner Keith Bice.
Many are turning to the firm for guidance on an array of issues including how to secure funding to maintain operations, deal with supply chain interruptions and understand the implications of the stay-at-home orders. In response, DBG has created a COVID-19 hub on its website and established a Special Situations Team. Clients and nonclients can access the hub while DBG attorneys get help from the team.
"This team fields questions from anyone in our organization and helps direct them to get the most efficient and best answers for our clients," Bice said. "This team leverages our local, regional, national and global expertise and reach to get the best results for our clients."
Charitable Allies, an Indianapolis-based law firm providing legal services to income-eligible nonprofits, sent an email to clients and nonclients offering its assistance with COVID-19 matters. Zac Kester, executive director and managing attorney, said the government relief programs include some support for nonprofits but also require them to comply with provisions of certain laws from which they were previously exempt.
The email highlighted the help Charitable Allies could provide, like understanding the paid leave obligations under the Emergency Family and Medical Leave Act as well as the Emergency Paid Sick Leave Act, and how to apply for Small Business Administration loans.
Also, the message contained an enticement for those organizations who were not clients. For those nonprofits that were not sure if they needed a full consultation, the firm included links to three webinars on pandemic-related topics.
Kester said, to date, clients are paying their bills, but his firm is sensitive to the budget headaches of nonprofits. Charitable Allies will "right size" its advice so that it directly responds to the client's problem or question by addressing the issue at the forefront.
Barnes & Thornburg is relying on its diverse practice groups to "be as helpful as we can" during these "trying times," said managing partner Robert Grand. The firm, which Grand said ranks 83rd on the AmLaw 100, has filled its COVID-19 Resources page with articles, blog posts, news updates and webinars covering immigration, insurance and the lifting of stay-at-home orders, among other topics.
Anyone visiting Barnes' website can look through the information. Grand said he sees the pandemic guidance, coupled with the firm's stability, as a reflection of its conservative management, generating interest from outside the client list.
Indeed, he recalled getting a complimentary email from a solo practitioner who had viewed one of the coronavirus webinars. That lawyer may now be keeping Barnes in mind whenever he needs to refer a client.
Underpinning the online presence are the relationships the firm has built with its existing clients, Grand said. Barnes provides the advice and counsel that help clients navigate uncertainty like that induced by the coronavirus. Moreover, as clients go through financial ups and downs, Barnes is able to accommodate.
"If you're not sensitive to all the particulars of a client's needs and you're not willing to understand their circumstances, you're not going to be in business long," Grand said.
Getting squeezed
Ironically, at a time when businesses need attorneys to help understand and comply with the stimulus programs being passed by Congress, these clients are likely watching their revenues decline and with them their resources to cover legal bills. Just as firms are ramping up their coronavirus response, they may be feeling a constriction in their income stream.
Firms with locations in Indiana have taken steps to safeguard their financial health. Multiple large firms have reportedly cut compensation, furloughed employees, cut pay for shareholders and staff or deferred equity partner distributions.
At Dentons Bingham Greenebaum, the partners in the six offices are shouldering the bulk of the firm's financial stability by taking pay cuts as well as reducing expenses and reallocating profit-sharing contributions, Bice said.
"Our goal as a firm is not only to weather this storm but to emerge even stronger," he said. "However, because we do not know how soon the economic recovery will occur, we know that it is critical to take steps today that will allow us to continue to provide excellent client service throughout this period of uncertainty, regardless of how long it lasts."
Barnes, running counter to the current trend, has not cut compensation and salaries or reduced the number of employees. Also, the Indianapolis-based firm is moving forward with its summer associate program and completing the onboarding of lateral recruits.
Grand said the firm wants to honor its commitments but, he noted, circumstances may change. The COVID-19 emergency hit only about two months ago. What lies ahead is vastly unknown, so Barnes and law firms across Indiana, as well as around the country, will likely be forced to make adjustments or look for alternatives as the pandemic continues.•
Please enable JavaScript to view this content.