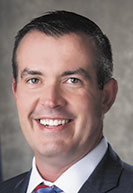 A 1990s Indiana law that raised penalties for juveniles who possess guns has backfired, limiting the charging options for law enforcement when children have firearms.
"We better fix the law quickly," Indianapolis Republican Sen. Aaron Freeman said of the state's dangerous possession of a firearm statute. "I think it's a huge problem."
So does Hamilton County Prosecutor D. Lee Buckingham II. "A gun escalates any offense, and a gun in the hand of a child or juvenile is even more concerning."
While not everyone sees the emergency Buckingham and Freeman do, all agree the trigger for this unusual situation was the Indiana Supreme Court's November ruling in K.C.G. v. State of Indiana, 20S-JV-263.
There, justices agreed with a challenge to Indiana's dangerous possession of a firearm statute, Indiana Code § 35-47-10-5. That law holds, with some exceptions, that any child who possesses a firearm commits a Class A misdemeanor. The high court, however, noted the problem with the statute: juvenile courts, by the statute that governs them, have jurisdiction only over offenses that would be crimes if committed by an adult.
"… K.C.G.'s alleged possession of a firearm could never be an offense committed by an adult … meaning the juvenile court lacked jurisdiction," Justice Geoffrey Slaughter wrote for the unanimous court, overturning K.C.G.'s delinquency adjudication.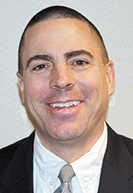 While the court didn't shoot down the statute, the ruling effectively voids its applicability, defense and prosecuting attorneys say.
The Indiana Prosecuting Attorneys Council said in case notes sent to Hoosier prosecutors that it would pursue a "fix" in the Legislature. "I got the message," Freeman said of his proposed legislation that aims to fix the problem identified in K.C.G.
But even if his bill passes and is signed into law, it won't fix everything resulting from the ruling — problems now vexing prosecutors and defense attorneys alike. IPAC noted the court's holding didn't just nullify juvenile court jurisdiction over the dangerous possession charge. It also "could jeopardize previous adjudications" for the offense and, in some cases, endanger Level 5 felony convictions resulting from a second dangerous possession conviction.
Unique law, unique problem
Jill Johnson, juvenile division chief for the Marion County Public Defender Agency, represented K.C.G. in the juvenile court. She noted the dangerous possession charge is an anomaly — "the only offense in the code that only a child can be charged with."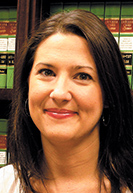 While the Indiana Court of Appeals had affirmed K.C.G.'s delinquency adjudication, the case was seen as a promising test of a potential issue that defense attorneys spotted years earlier. Indiana University Robert H. McKinney School of Law professor Joel Schumm, who argued K.C.G.'s case before the Indiana Supreme Court, noted the challenge sprang from a footnote in the high court's 2018 decision in another dangerous possession case, J.R. v. State, 18S-JV-285.
In that per curiam opinion, the court affirmed a child's dangerous possession adjudication after the defense and the state agreed that juvenile J.R.'s accompanying delinquency finding of carrying a firearm without a license constituted double jeopardy, so the court ordered the carrying adjudication vacated in his case. But a footnote in J.R. pondered "whether dangerous possession of a firearm can serve as the basis for a delinquency adjudication," concluding, "we need not decide that issue today because the parties have not raised and briefed it."
K.C.G. presented an ideal case to raise the issue because dangerous possession had been the only offense charged in his juvenile proceeding. The 16-year-old had been accused of having a pellet gun in his bedroom, which he said he was holding for another teenager.
"It's pretty rare that it would be dangerous possession as the only charge," Johnson explained.
Practical realities, disparities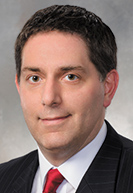 But Johnson said what isn't rare is what tends to happen when prosecutors simultaneously charge a juvenile with dangerous possession of a firearm and carrying a handgun without a license. In Marion County, she said, prosecutors "almost always" offer a plea agreement to the dangerous possession charge. She noted that a second conviction under that statute results in a Level 5 felony — ironically, a much more severe punishment than could be rendered had a child only been adjudicated for a second offense for carrying a handgun without a license.
"We see so many kids funneled into the criminal justice system by virtue of an adjudication for dangerous possession," Johnson said, noting in particular "the disparate impact it has on youth of color."
Lawyers say these cases also may be treated much differently in smaller, less diverse counties. Parents in more rural counties, for example, may consent to children possessing firearms for hunting or target practice.
But Freeman said the dangerous possession statute exists for good reason. "Obviously in Marion County in particular, we have an issue with young people under 18, juveniles, carrying handguns."
Buckingham, the Hamilton County prosecutor, said he's already filed criminal cases in which the dangerous possession charge was off the table due to the K.C.G. ruling. He pointed to a recent pharmacy robbery in Carmel in which the suspects are three juveniles and an 18-year-old accused of driving the getaway vehicle. He said because of K.C.G., the prosecutor's office didn't file dangerous possession counts against the juveniles in that case even though the matter was waived to adult court.
Offenses involving juveniles and guns aren't too common in Hamilton County, Buckingham said. "Unfortunately," he added, "it seems to be becoming more prevalent."
Buckingham said fixing the statute was imperative. "It's obviously very concerning, and I believe it was one of our top priorities at IPAC, with at least respect to the juvenile committees."
A proposed fix, fallout
Freeman's proposed fix is about as simple as legislation gets. His Senate Bill 132 adds one line to expressly grant juvenile courts jurisdiction over dangerous possession cases. The bill has been assigned to the Senate Corrections and Criminal Law Committee.
Johnson and Schumm agree Freeman's bill likely would resolve the issue of juvenile court jurisdiction in dangerous possession cases, and Schumm said any such fix needs to come from the Legislature rather than the court.
But Schumm said the policy considerations are not straightforward, noting another consideration in cases like J.R. and K.C.G.: "It's sad and unfortunate that some kids under 18 feel that they need a gun to protect themselves and others." Johnson cautioned against severe sanctions for children. In her experience, "the vast majority" of juveniles who receive a dangerous possession adjudication do not commit a second offense.
And while the proposed fix for the law may advance in the Statehouse, it will only address cases going forward.
Buckingham said prosecutors need to be cognizant of prior dangerous possession adjudications that may be rendered void by K.C.G., as well as potential problems attempting to cite a dangerous possession adjudication as a predicate offense to enhance a gun charge. As IPAC noted, the K.C.G. ruling means prior dangerous possession adjudications also are subject to being vacated on direct appeal or in post-conviction proceedings.
"That's what we're grappling with now — what's the legal remedy for those individuals?" according to Johnson. She said her office is in the process of contacting more than 200 clients who have prior dangerous possession adjudications, including some who are in the Department of Correction.
Not all clients may benefit from a challenge, particularly if they have other charges that could be reopened. For prosecutors and defense attorneys, resolving the impact of the K.C.G. ruling will be a time-consuming, case-by-case analysis.
"It's become a big subset of my work," Johnson said.•
Please enable JavaScript to view this content.