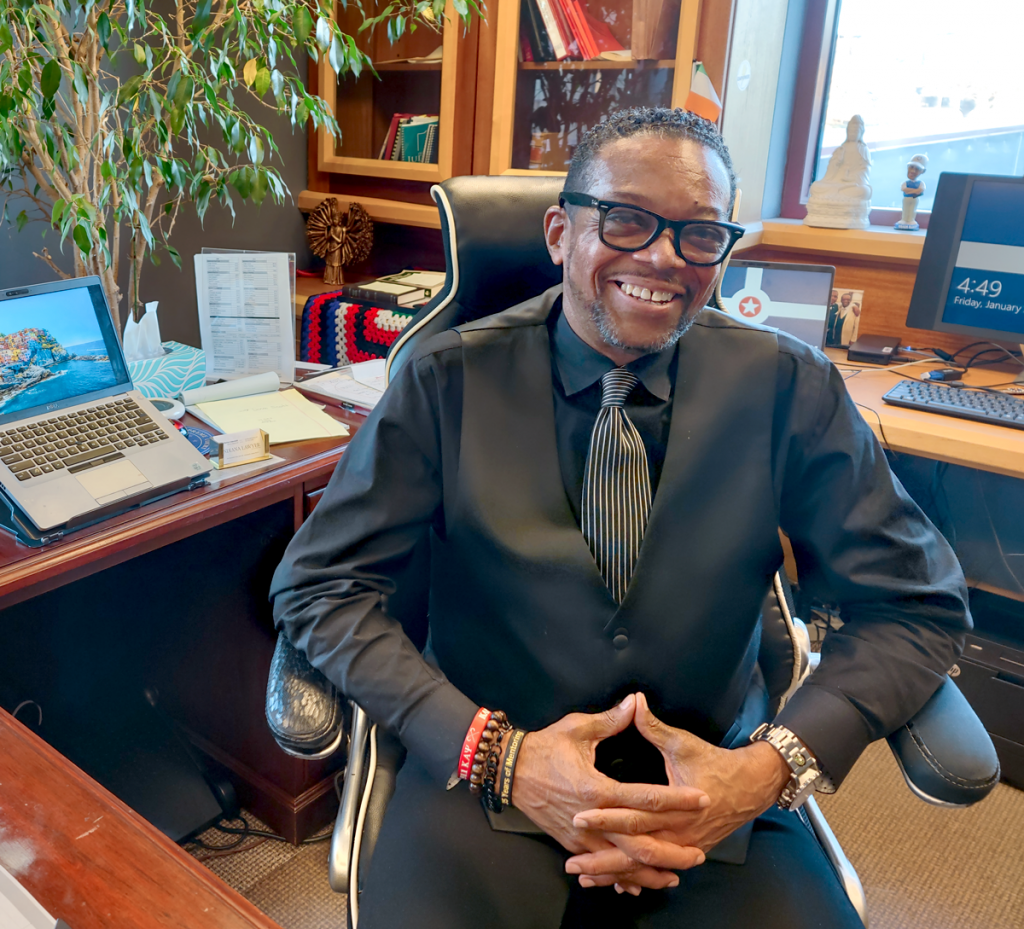 A short walk across a parking lot is all that separates Marion County Juvenile Judge Geoffrey Gaither's office from the former elementary school he attended as a boy. But his journey to the law, he said, required strong parents, a love of learning and a little bit of God's grace.
The juvenile detention center where his office and courtroom are located was there when he was a youngster. He said he remembers the playground and the juvenile jail being divided by just a chain link fence, and the incarcerated teens harassing him at recess to bring them wire cutters.
Gaither did not follow those teens into detention. He obeyed his parents, did his homework and, even though he did some of the things today's kids have to answer for in his court, "there but the grace" he stayed out of serious trouble.
A bachelor's degree from the University of Cincinnati was followed by a law degree from Howard University, and after working in private practice, he was convinced by his wife KiKi to become a judge.
However, Gaither said he is bothered that more African Americans like him are not making the journey to the legal profession. He has seen "average kids" struggle as adults because of fewer good-paying jobs, and he regularly encounters young people "who have brilliant minds but didn't have the opportunity."
During the 2020 pandemic lockdown, the juvenile judge became determined to find a way to inspire more minorities to become lawyers. Not surprisingly, Gaither — who described himself as a "school nerd" — chose to focus on education and is now leading an effort to start a law program at the Charles A. Tindley Accelerated Middle/High School in Indianapolis.
"I can't wave a hand and remove all guns from Indianapolis," Gaither said. "I can't decide that the kids will no longer experiment with crystal meth and … stop carjacking and whatnot. But if I can change the minds of a few, it's the pebble in the pond. If I can have some kind of ripple effect of positive energy that can change the trajectory and the outcome of some, then I will have done my job."
Building a curriculum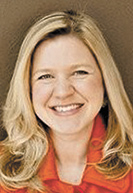 The Tindley Law and Public Policy Institute has the ambitious goal of launching in the fall of 2022. The energetic, enthusiastic jurist is clear that he wants the initiative to become the premier law program for charter schools.
Abbi Achterberg, director of development at Tindley, said the school has the two key elements in place that are needed for the success of the law program: student interest and long-term funding. The plan is for the initiative to be phased in, with a single class introduced in the fall for freshmen, then more classes added at each grade level.
Gaither and the school are envisioning a full-bodied program. They said they want attorneys and judges to serve as guest lecturers and adjunct teachers and the students' learning to be supplemented by field trips and internships in law firms.
Also, a central piece of the institute will be a courtroom at the school, complete with a bench, witness stand and jury box. The school, Achterberg said, is applying for a grant from the Indianapolis Bar Foundation for funds to convert a classroom into the courtroom.
Gaither is modeling the Tindley program on the Law and Public Service Magnet at Roosevelt High School in Los Angeles. The California curriculum incorporates hands-on learning like investigating a mock crime scene and conducting a mock trial, trips to courthouses and law offices, and attorneys, detectives and forensic scientists teaching some courses.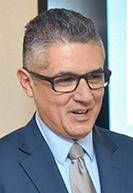 Carlos Castillo, magnet coordinator for the L.A. school, said the 12-year-old program introduces students to careers in the legal and public service sectors and shows the path that needs to be followed for a career in those fields.
"Even for those students that say, 'I learned it, I saw it, I experienced it, I'm not really interested in a law career,' we still think it's a benefit for them," Castillo said. "They go out into the world with a lens of that career and being able to advocate for themselves or for their families or for their communities."
Wanting to do something
The roots of the Indiana law program stretch to the 2020 death of George Floyd, the Minnesota man who died while pinned under the knee of a police officer. Across the legal profession, the death, captured on video, galvanized conversations and new initiatives to address racism and bring more opportunities for people of color.
Gaither became silent and hung his head before he explained why the killing resonated so much. Namely, he said, it showed the country the violence that has long been part of life for African Americans, from law enforcement and mobs intent on lynching to the water hoses and clubs used at the Edmund Pettus Bridge.
"You talk to enough people, particularly African Americans, everybody knows a George Floyd," Gaither said. "They've got family members that didn't make it because they met the wrong person at the wrong time."
Gaither said he decided to respond to Floyd's death by doing something that would increase the number of lawyers and judges of color. He tapped four of his previous interns and began weekly brainstorming sessions over Zoom, researching different possibilities until they coalesced around developing a law program for high school students.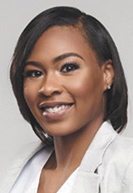 Emerald Evans, one of the interns working on the Tindley project, is an example of what can happen when teenagers are introduced to the legal profession.
As a student at Shortridge High School in Indianapolis, Evans participated in the law program started by former Indiana University Robert H. McKinney School of Law professor Carlton Waterhouse. She said she had long wanted to be an attorney but had little idea what the profession entailed and no one to ask.
The IU McKinney professors and guests, including Gaither, who came each week to talk about different aspects of the law, and the mock trial class that required students to pass a pseudo-bar exam, solidified Evans' desire to become a lawyer. Most importantly, she gained a mentor in Keshia Sampson Townsend, who was then a student at IU McKinney.
Evans has relied on Townsend for support and guidance ever since. When Evans, who had always been a straight-A student, began to doubt whether she should go to law school after receiving a "disappointing" LSAT score, Townsend insisted, "You're going to be a lawyer."
Today, Evans is a first-year student at IU McKinney.
She advocates for law programs, or even just a single legal studies class, to be taught in more high schools to get a wider range of students, particularly minorities, thinking about legal careers. Currently, she said, teenagers of color are not considering becoming lawyers because they do not see many attorneys who look like them, and they know very little about the law.
"As Black students and Hispanic students, it's hard," Evans said. "When (we) think of the law, (we) think of the law that took away our fathers and that took away our brothers, our sisters and our uncles. When (we) think of the law, we don't think of anything positive or positive outcomes that you can do by being in the legal profession because we have this negative stigma against the law."
Igniting the fire
Echoing Evans, Gaither said more lawyers of color are needed so they can bring their experiences and perspectives to the conversations about how law affects society. But to increase diversity, students must be inspired.
"Sometimes you never know what's going to ignite the fire in the belly. It's different for everybody," Gaither said. "All I'm trying to do is find a way to ignite the fire in the belly for the students who decide that maybe law is a career choice for them."
Tindley and Roosevelt high schools are similar in that a majority of the students are racial minorities and many come from disadvantaged backgrounds. As Castillo and Achterberg pointed out, many of those teenagers would be the first in their families to go to college and law school, so mentors, especially those of color who come from the working class, are key to showing the students a legal career is within their reach.
"People like Judge Gaither or his colleagues that are able to really dedicate their time to our students and exposing them to the real life of the legal field, we have found, has been a huge benefit," Achterberg said.
Evans explained the impact more lawyers of color can have.
"The neighborhood I grew up in doesn't have the opportunities that white neighborhoods would have, and that is what has led to many people being arrested or going to jail, because they don't know anything outside of being in the streets. We can't go after school and be in a program that keeps us busy otherwise," Evans said. "As a student of color, you understand that and … when you become whatever you decide to go into, you can kind of change those institutional racist ideas that we have in our society."•
Please enable JavaScript to view this content.