The gunman in Indianapolis' deadliest-ever mass shooting was never the subject of a court proceeding under Indiana's red flag law, the Marion County Prosecutor said, because the suspect agreed to surrender a shotgun to law enforcement over concerns that he could be a danger to himself or others.
At a news conference Monday morning, Marion County Prosecutor Ryan Mears said Brandon Scott Hole and his family had agreed to surrender a shotgun and not request its return after FBI agents interviewed Hole last year. His mother had called police to say that her son might commit "suicide by cop."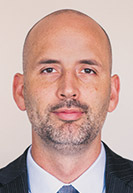 "We did not file a followup petition because we had already achieved our objective" of getting the firearm removed from the home, Mears told reporters. He also noted "significant limitation" of Indiana's red flag law. Had his office proceeded with a petition that failed, he said, his office would be compelled to return the weapon unless a court determined Hole demonstrated a propensity for violence or mental instability.
"This individual was taken and treated," Mears said, "… and he was cut loose." Mears described Hole's commitment as one lasting hours rather than days, that he was prescribed no medication, and filing a red flag petition could have been a tough case based on the single occurrence under which Hole's shotgun was seized.
Mears and Indianapolis law enforcement have been under scrutiny in the days since Hole, 19, shot and killed eight people Thursday night at a FedEx facility in Indianapolis before killing himself. After the shooting, authorities confirmed a shotgun previously had been seized from Hole due to concerns that he could harm himself or others. Some time later, however, he was legally able to purchase two weapons police called assault rifles that he used to carry out the attack.
Hole had been interviewed by FBI agents last year after his mother called police to say that her son might commit "suicide by cop," the bureau said Friday. Indianapolis Metropolitan Police said they also had responded to mental health call at a home associated with Hole last year.
Four of the eight killed were members of Indianapolis' Sikh community. The Marion County Coroner's office identified the dead as Matthew R. Alexander, 32; Samaria Blackwell, 19; Amarjeet Johal, 66; Jaswinder Kaur, 64; Jaswinder Singh, 68; Amarjit Sekhon, 48; Karli Smith, 19; and John Weisert, 74.
Under Indiana's red flag law, authorities could have taken additional steps to prevent Hole from acquiring and possessing weapons after his shotgun had been seized due to mental health concerns. However, Mears noted that until a court rules a person dangerous, nothing in the law authorizes police or prosecutors to immediately act to prevent a person from acquiring additional weapons even if they agree to surrender one, as Hole did.
Mears pointed to another shortcoming: Law enforcement cannot quickly access a suspect's mental health records. He called on lawmakers to give law enforcement additional tools to keep dangerous people from accessing firearms and said he has been outspoken on the issue before the Indiana General Assembly.
"We are in the position of not having access to information that would honestly be very helpful," Mears said of law enforcement and prosecutors who deal with people who could qualify as dangerous under the red flag law.
However, Mears said of the law as it currently stands, "The priority is the return of firearms rather than having a careful and thoughtful review of (a suspect's) mental health records."
The Hole family in a statement Saturday said, "We are devastated at the loss of life caused as a result of Brandon's actions. … Our sincerest and most heartfelt apologies go out to the victims of this senseless tragedy. We are so sorry for the pain and hurt being felt by their families and the entire Indianapolis community."
The Hole statement says "through the love of his family, we tried to get him the help he needed." It did not elaborate.
Mears' office said it has filed eight red flag petitions this year.
This article will be updated.
Please enable JavaScript to view this content.