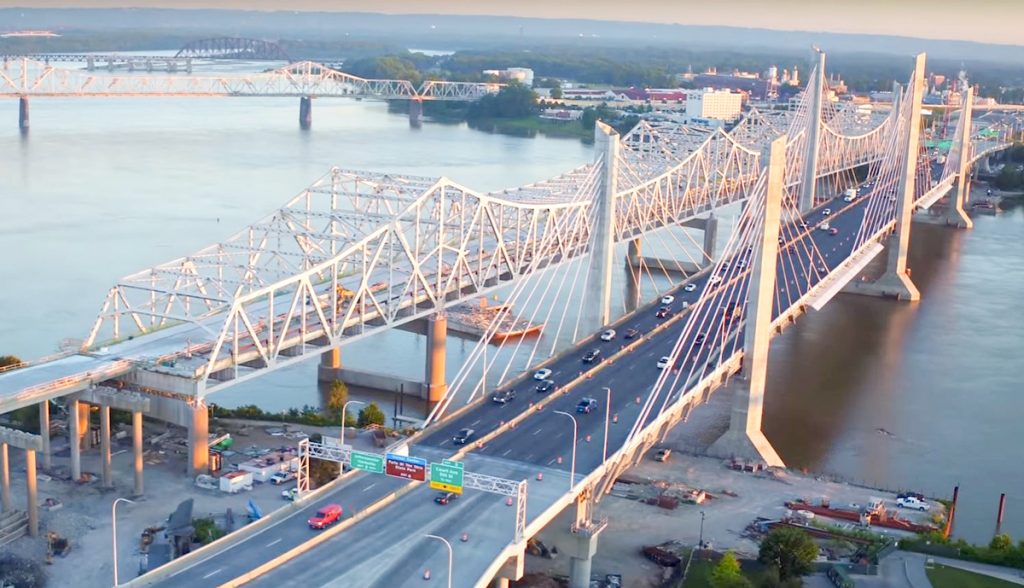 Only the signs alert drivers that crossing the bridges between southern Indiana and Louisville, Kentucky, comes with a cost.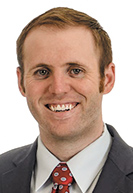 Instead of toll booths, operators or machines taking money, and gates that rise when the driver pays, the system collecting tolls at the Lincoln, Kennedy and Lewis and Clark bridges is inconspicuous. Cars and trucks tooling along the interstate pass under cameras suspended above the roadway, crossing the Ohio River without even tapping their brakes. For motorists who miss the signs, they realize they were charged when the bill arrives in the mail.
However, a group of drivers claims they were overbilled. In a lawsuit filed in the U.S. District Court for the Southern District of Indiana, the plaintiffs allege the vendors hired to operate the RiverLink system — Kapsch TrafficCom USA Inc. and Gila LLC — fraudulently tacked on administrative fees and penalties.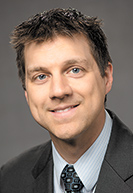 Jonathon Noyes of Wilson Kehoe Winingham LLC and Jacob Cox of Cox Law Office, attorneys for the plaintiffs, underscored the scope of the litigation.
"This case involved every fee or penalty Kapsch and Gila imposed against RiverLink customers who did not have a prepaid RiverLink account," Noyes and Cox said in a statement. "Considering the number of people who use RiverLink every day, a certified class would be expected to encompass millions of transactions."
Attorneys representing Kapsch at Taft Stettinius & Hollister and Gila at Foley & Lardner LLP declined to comment. Kapsch had been represented by Frost Brown Todd until November 2020, when the Taft team came on board.
Currently, the drivers are seeking class certification while Kapsch and Gila have filed a motion to dismiss. The district court as of IL deadline had not issued a ruling on the defendants' motion. The lawsuit is progressing with scheduling.
Invoices and penalties
Tolls have been collected since the three bridges opened in December 2016. Through December 2019, the most recent data available, there have been nearly 96 million crossings and $298.3 million collected in tolls, according to RiverLink.
Indiana and Kentucky split the toll revenue, using the money to repay construction costs and cover maintenance.
The tolls have risen over the past four years. When the bridges opened, a passenger car was charged $4 per crossing and a semi-truck was charged $12. As of July 1, 2020, the rates were $4.31 and $12.93, respectively. Drivers who open a prepaid account with RiverLink and use a transponder get a 50% discount, currently $2.15 per car crossing.
The lawsuit against Kapsch and Gila began when Melissa Barker contacted Wilson Kehoe Winingham and, according to Noyes and Cox, brought the issues to their attention. Barker is now a proposed class representative.
Initially, two complaints were filed in Marion Superior Court in 2019 and 2020. They have since been transferred to federal court and consolidated into Monique Outzen, et al. v. Kapsch TrafficCom USA, Inc. and Gila, LLC, 1:20-cv-01286.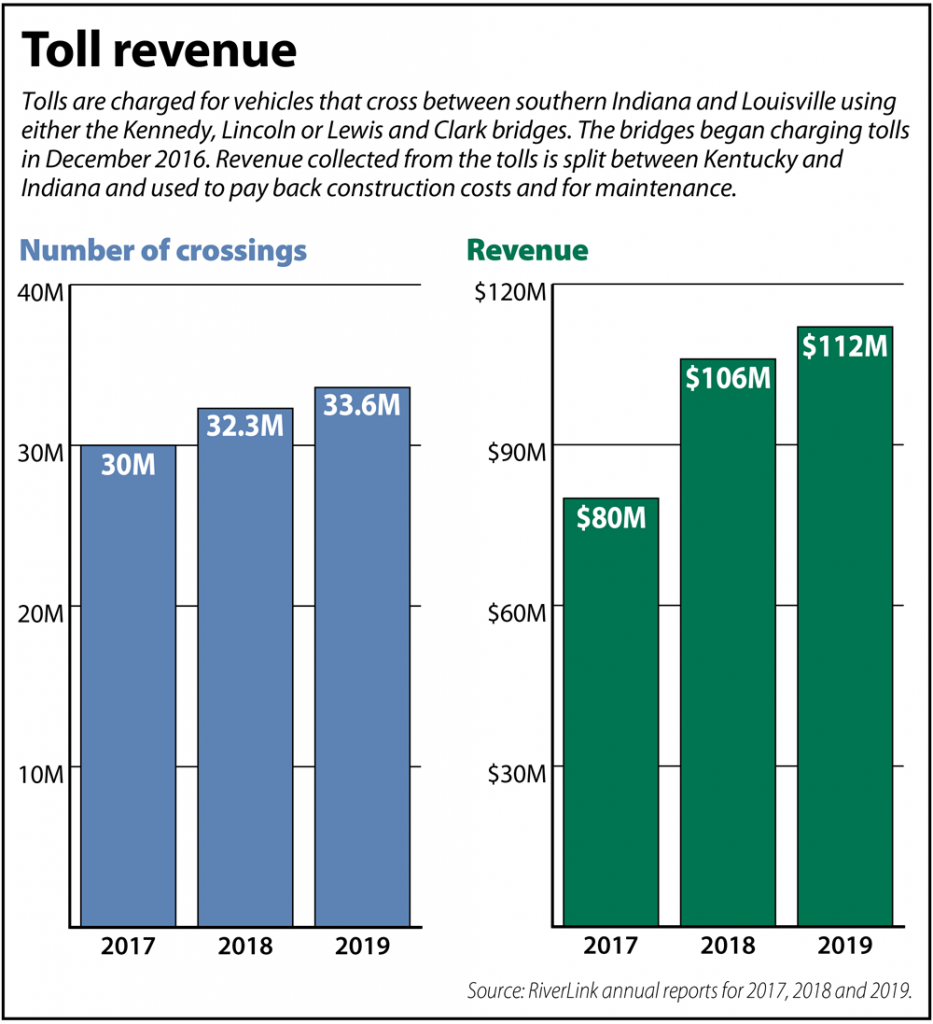 The plaintiffs assert in their amended complaint that Kapsch and Gila "have inappropriately charged motorists penalties as part of a scheme with the intent to defraud and mislead … ." They seek damages, restitution and injunctive relief to prevent further alleged "unlawful practices."
According to court documents, the RiverLink system either reads the transponder or takes a photo of the license plate for each vehicle that passes under the electronic tolling apparatus.
Drivers with sufficient prepaid accounts and transponders will have tolls automatically withdrawn. Others are sent an invoice. The first toll notice just charges for the cost of the crossing.
If that invoice is not paid within 30 days, subsequent notices are sent, starting with an additional $5 administrative fee. Eventually, a $25 violation penalty and a $30 collection fee are added to unpaid bills.
Ultimately, if all the toll notices go unpaid, a hold could be placed on the vehicle's registration.
According to the Indiana Bureau of Motor Vehicles, 61,617 holds were placed on vehicle registrations due to unpaid Ohio River bridge tolls in 2018. That dropped to 52,464 in 2019.
The complaint claims the defendants routinely did not send the first toll notices to motorists. Rather, the drivers were sent the second toll notices, which came with the additional $5 administrative fee. The suit alleges the practice was widespread.
"This is a large-scale problem that has affected numerous consumers going back several years," Noyes and Cox said in their statement. "We want Kapsch and Gila to provide a fair remedy to each class member and operate the RiverLink Toll System in accordance with their contract with the state of Indiana and the business rules that govern their operations."
Seeking dismissal
In June 2020, Kapsch and Gila filed a motion to dismiss. Prior to the complaints being consolidated, the defendants also filed for dismissal in the first lawsuit, Melissa Barker v. Kapsch, et al., 1:19-cv-987.
Barker, according to court documents, traveled across the toll bridges when she would visit her daughter in Alabama. She alleged the defendants never sent her a first toll notice, so she was charged extra fees and penalties. In trying to resolve the issue, she claimed she spent "dozens of hours" contacting RiverLink on the phone and online. Also, she wrote and called state representatives, the governor's office, the Indiana attorney general and the Indiana Department of Transportation.
Southern Indiana District Court Judge Tanya Walton Pratt denied the motion to dismiss for lack of subject matter jurisdiction. She likewise denied the motion to dismiss Barker's eight claims, which included unjust enrichment, violation of the Indiana Deceptive Consumer Sales Act, negligence and breach of fiduciary duty.
The defendants in their motion to dismiss Outzen v. Kapsch argue the plaintiffs raise a new legal theory that was not addressed in the Barker ruling. Specifically, they contend the plaintiffs are asserting that every recipient of a toll notice was deceived because drivers were not given at least 35 days to pay the invoices as required under the Louisville-Southern Indiana Ohio River Bridges business rules.
Along with arguing the plaintiffs have no private right of action, the defendants also counter that Indiana law does not mandate consumers be given at least 30 days to pay. Moreover, the drivers have not shown how they were damaged by an alleged incorrect due date.
"Plaintiffs do not dispute they incurred the underlying tolls," the defendants assert in their brief supporting the motion to dismiss. "And they do not claim they were misled into believing they had to make any payments before they were due or were somehow damaged by that."
$5 refund
In responding to the motion to dismiss, Noyes and Cox maintain the plaintiffs were damaged because the defendants "willfully programmed their system" so that drivers were not given 30 days to pay after receipt of the first toll notice.
Named plaintiff Robert Ardaiolo was assessed with a second toll notice and a $5 administrative fee for not paying within what was actually 29 days after the first toll notice was generated, according to the plaintiffs' brief. He never had the opportunity to make a timely payment because he was never sent a first notice with a proper due date.
Plaintiffs also take aim at the defendants' argument that Outzen has no standing because she was reimbursed the fees charged in her second toll notice.
Like Ardaiolo, Outzen was penalized with a $5 administrative fee when she did not pay her toll within 29 days of the "invoice date," according to the plaintiffs. Outzen filed to intervene in Barker v. Kapsch on Jan. 22, 2020. Defendants on Feb. 13, 2020, "bypassed" her counsel and mailed her a $5 check as a settlement then argued on Feb. 19, 2020, that they had mooted her claims.
Outzen refused to cash the check and instead alerted her attorneys. Noyes and Cox assert in their response brief that the defendants' arguments are "inappropriate under (Federal Rules of Civil Procedure) Rule 12 and, frankly, sanctionable under Rule 11 and the Rules of Professional Responsibility."
Also, the plaintiffs argue the defendants' argument fails under recent precedent from the 7th Circuit Court of Appeals. In Chapman v. First Index, 796 F. 3d 783 (7th Cir. 2015), the appellate panel held a defendant's offer of full settlement does not moot litigation.
"Defendants' arguments, citation to old law, and continued refusal to acknowledge current Seventh Circuit precedent leave Plaintiffs questioning what purpose their arguments serve," the plaintiffs wrote.
A five-day jury trial is anticipated in or after December 2021.•
Editor's note: This article has been updated with Indiana Bureau of Motor Vehicles data on vehicle registration holds issued due to unpaid bridge tolls.
Please enable JavaScript to view this content.