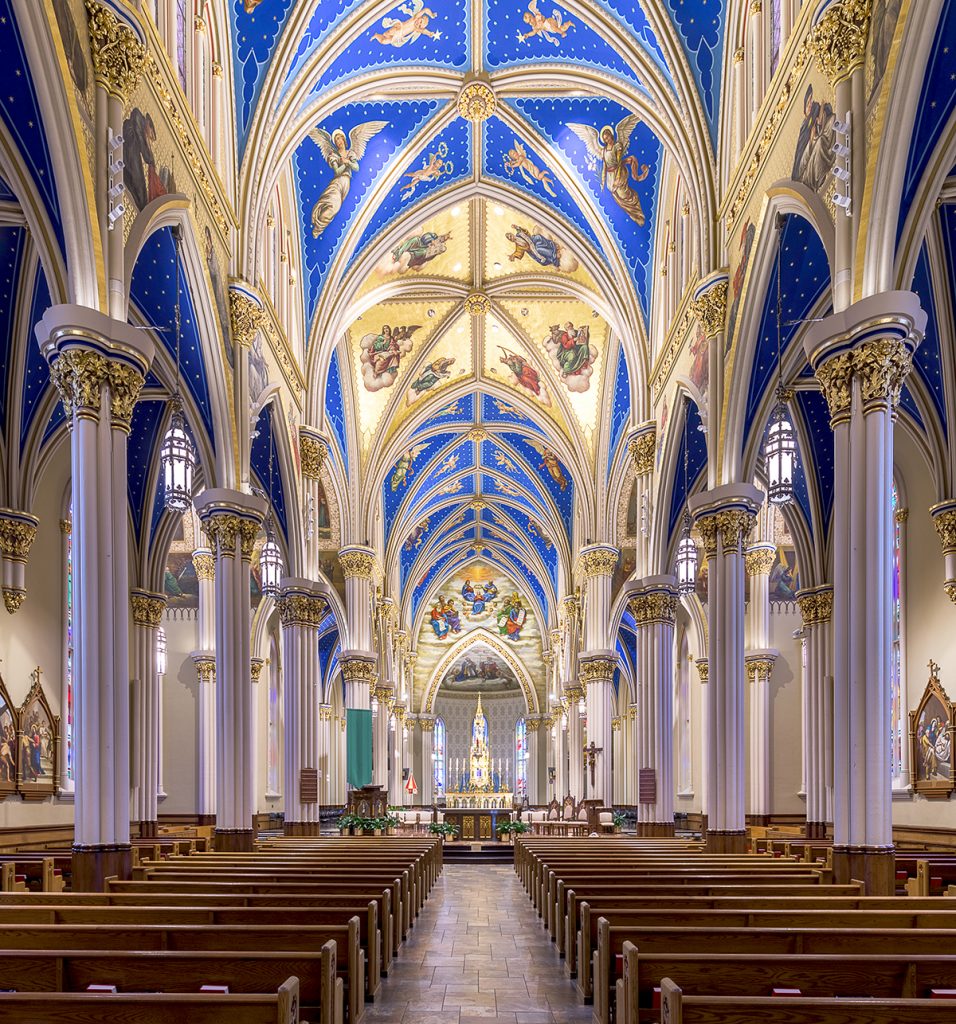 Even if you're a contract lawyer, religious liberty issues can impact your work.
Dean G. Marcus Cole of Notre Dame Law School has seen that truth play out during his career. That's why the law school is launching a Religious Liberty Clinic designed to train lawyers in all practice areas to grapple with issues of religious freedom.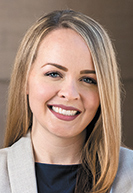 Launched as part of the law school's Religious Liberty Initiative, the Religious Liberty Clinic will operate under the leadership of Stephanie Barclay, a First Amendment scholar who joined the law school last month. Barclay will lead six to eight students in the clinical experience, exposing them to both trial and appellate work in state and federal courts.
"First and foremost, I'm looking forward to creating an opportunity to equip the next generation with the tools they need to defend this vital right," Barclay said. Drawing on her previous experience as a religious liberty litigator, she added that she "has seen what it means in the lives of real people, and how much suffering there is when religious liberty is not protected."
Though the concept of religious liberty is debated frequently in American courts, Cole noted that freedom-of-religion issues occur globally. He pointed to China, where some citizens are incarcerated in prison camps for their Islamic faith, while others have seen their cathedrals bulldozed and their crucifixes replaced with symbols of the Communist Party.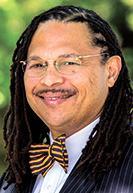 Though Notre Dame is a Catholic institution, the dean stressed that the clinic will not serve only clients who share that faith.
"It's critical that if we fight for freedom of religion, it's for freedom of all religious faiths or no faith at all," Cole said. "… For it to be meaningful, we have to make it our purpose to defend the freedom of every human being, freedom of conscience, freedom of all religions and all faiths."
Throughout her career, Barclay has litigated cases involving Native American burial grounds, women's religious headscarves and the Catholic group Little Sisters of the Poor. Though such issues are relevant to the clinic's work, Cole added that the program will go beyond explicitly religious legal battles.
For example, the dean recalled an incident he learned about shortly after moving to California to teach at Stanford Law. A group of nuns wanted to expand their convent, but San Mateo County instead used eminent domain to take the land.
"One thing a government official said was, 'They're only using this land to pray,' as if that wasn't important, as if it was insignificant," Cole recalled.
As a young lawyer, Cole said he was offended by the government's stance. He remembers wondering what could be done, legally, to assist the nuns.
More recently, Cole he was approached by a network of Catholic hospitals being forced to allow assisted suicide at its facilities. The network had required all physicians to sign a contract agreeing not to perform assisted suicides, but a Colorado law allowing assisted suicide challenged those contracts.
The network didn't just need a religious rights lawyer, Cole said — it also needed a contract lawyer.
Cole said a representative of the network remarked, "'Contract lawyers are a dime a dozen, but where do I find someone who can uphold my religious freedom to not do something like this?'"
Barclay said she has already heard from students interested in participating in the Religious Liberty Clinic on the ground floor. Those students, she said, say the goal of the clinic represents what they hoped to get out of law school — a legal education that would enable them to "go into the world and make it a better place."
Only the highest-performing students will be selected to participate, Cole said, paraphrasing Father Theodore Hesburgh, the former president of Notre Dame University: "God isn't served by mediocre."
"Just because we're serving a Catholic mission," the dean said, "doesn't mean we can compromise on excellence."
This fall, Barclay will lead clinic participants through the process of writing an amicus brief to the United States Supreme Court. The program is expected to be fully operational by the fall of 2021, with students participating in both in-class and clinical work.
"One of the great things about this program is pairing the more theoretical and doctrinal issues and delving deep into constitutional and legal principles, then applying them — we're going to not only teach them, but get more meaning," Barclay said. "Then we can come back to the classroom and reflect."
Other law schools have created similar clinics, Cole said, but he believes Notre Dame's program will work on a larger scale. Offering the clinic, he said, will hopefully help the law school attract the type of students it wants to educate.
"Our school motto is to train a different kind of lawyer, and by that we mean a lawyer who is focused on making the world better, seeing law as a vocation, not just a profession," the dean said. "It's a calling, and it's a profession that benefits society. The students we want to attract are interested in that end goal."
The Religious Liberty Clinic is funded by a gift from the family of Matt and Lindsay Moroun. The law school declined to disclose the amount of the gift.•
Please enable JavaScript to view this content.