The Great Recession landed a powerful blow to law firms, forcing layoffs and closures in an industry long thought immune to business cycles, but the spreading downturn caused by the coronavirus brings vast uncertainty about the economic outlook for lawyers.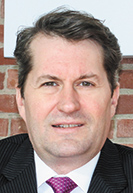 Some firms are maintaining compensation levels and moving forward with summer associate programs. Other firms have cut salaries, deferred equity partner distributions, delayed hiring and laid off or furloughed staff, even though the economy skidded to a stop a little more than a month ago. The contrasting reactions reflect the unprecedented nature of the pandemic-induced recession, which, Jason Winmill said, has the smartest economists and policymakers scratching their heads.
Winmill is managing partner at Argopoint, a Boston-based consulting company that advises in-house legal departments. His concern about the future is driven by how quickly major law firms cut expenses just as the outbreak took hold.
"This is round one," he said, "and there might be 12 innings in this baseball game."
Conversely, Beth Slate offers a brighter assessment. A consultant with RJH Consulting, Slate noted lawyers have been deemed essential workers and clients still need help with legal issues. Families have concerns about visitation and child support while businesses have questions about the government stimulus programs rolled out in response to the outbreak.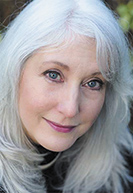 "If they want to be working, they're working," Slate said of attorneys. She conceded fewer people are calling with new cases, but attorneys can still get business by putting notices on their websites, contacting clients and using social media. "It's not business as usual, but they're working at about 70% capacity."
Pointing to the COVID-19 landing pages that many law firms have featured on their websites, Bruce Lithgow, managing director in the Midwest Partner Practice Group of Major Lindsey & Africa, said the legal industry is recognizing and responding to clients' needs. Some firms are shifting attorneys internally to add more resources to suddenly growing practice areas, such as labor and employment, but AmLaw 200 managing partners are not making any predictions.
"I think most law firms are working day to day because they are smart enough to realize nobody knows what the future may bring," Lithgow said. "It's way, way too early to tell what the fallout will be."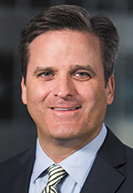 Highs and lows
The economic upheaval will impact law firms and their practice groups differently.
Lithgow expects practice areas in health care, insurance, labor and employment, government services and certain kinds of litigation, such as contracts, to grow. He also sees the embrace of working remotely as sparking more legal issues around cybersecurity and data privacy.
Within the legal industry, Lithgow believes the pace of law firm combinations, which have already been hitting record numbers in recent years, will accelerate. Law offices heavily geared toward serving the industries that are being brutalized by the COVID-19 emergency, such as restaurants, hotels and the oil and gas sector, could start looking at mergers as the only means of survival. The stable firms might be enticed to pick up some of the pieces if a struggling firm has valuable clients, skilled attorneys or is in a key geographic location.
However, Lithgow had some skepticism about whether bankruptcy practices will see a significant uptick in work. The federal government poses a bit of a wild card, he said. As Congress pumps billions into small businesses, boosts unemployment payments and protects workers' paychecks to blunt the wallop of the economic shutdown, Lithgow sees the possibility that lawmakers could include some kind of initiative or bailout to help businesses avoid financial insolvency.
Law firms that serve as outside counsel for in-house legal departments will also feel the pinch. In fact, Winmill believes they will probably come under more pressure to watch costs.
Corporations such as Nestle, Procter & Gamble and Amazon are doing well during this pandemic, Winmill said, but most businesses are experiencing or bracing for turbulence. As a result, company legal departments will no longer get what Winmill called a "free pass" on the strict budget constraints that other departments have faced. Instead, they will be expected to reduce expenses – which, in turn, means law firms will be squeezed like never before by their corporate clients.
"In-house corporate legal departments will generally be part of aggressive cost management goals," Winmill said. "Outside firms will be significantly impacted by that."
Winmill does see some potential bright spots. For example, lawyers in mergers and acquisitions might see their billable hours increase as more companies prepare to eat or be eaten. Also, in-house lawyers and their outside counterparts could find new ways to collaborate that will be more efficient and effective.
But overall, Winmill believes the trend will be downward. Demand for legal services will soften, reducing financial flexibility.
Transition
Since the coronavirus outbreak, Harris Bricken, a Seattle-based international law firm co-founded by Indiana University Maurer School of Law graduate Dan Harris, has opened a new practice in helping hospitals and medical providers get personal protective equipment. The transition came from the firm capitalizing on its extensive experience with and knowledge of China to get much-needed gowns and masks from manufacturers, many of which are in China.
Harris quickly saw the void his firm could fill when he began reading news stories about the shortages of protective equipment. Now the PPE practice is working seven days a week, and he regularly wakes up to find 50 emails waiting in his inbox. Clients and nonclients are needing help procuring these items because, as he pointed out, dealing with Chinese companies is complicated, and nefarious actors are increasingly surfacing with bogus offers of N95 masks in exchange for the money up front.
Although the frenzied pace will calm at some point, Harris anticipates the PPE work will become a regular practice group in his firm. He also sees new opportunities in providing legal assistance to companies that now want to move their manufacturing operations from China and in helping Chinese creditors file their claims if a U.S. customer goes bankrupt.
Beyond his firm, Harris sees the pandemic bringing fundamental changes to the legal profession as a whole. He expects working remotely will become more common and, even when they are in the office, lawyers will be using teleconferencing more frequently to regularly meet with colleagues in other locations.
Slate sees the coronavirus as forcing changes to the practice of law that lawyers have long resisted.
She suspects some of the contractions making headlines now might be caused not so much by financial strain, but by law firms winnowing nonproductive workers from their ranks and cutting waste from their budgets.
Also, the reliance on technology to continue practicing under stay-at-home orders will remain even after everyone returns to the office. More firms will use computer-based applications for tasks such as case management and billing, along with allowing clients to monitor the progress on their cases through client portals.
"I think there's incredible opportunity to pivot and turn the legal mindset to the 21st century and to serve clients in a more personal way," Slate said.•
Please enable JavaScript to view this content.