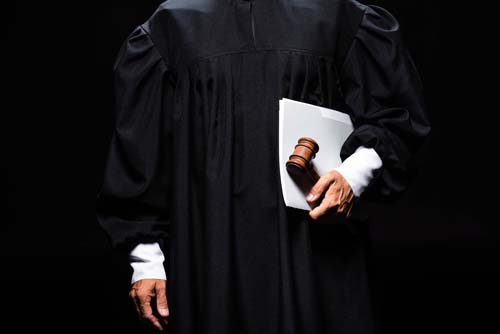 The Indiana Supreme Court has revoked a trio of judge pro tempore appointments as permanent judges take their places on the bench.
Indiana Chief Justice Loretta Rush signed off on the orders late last month.
In Hendricks Superior Court Division 3, Senior Judge Heather Mollo had served as judge pro tem since April 28.  Then in September, Gov. Eric Holcomb appointed Ryan W. Tanselle to that bench.
Tanselle began his judicial duties Nov. 1, succeeding now-retired Judge Karen Love. Mollo's term as judge pro tem thus ended Oct. 31.
Senior Judge Mark Jones was initially appointed judge pro tem in Love's place but left that post in April.
In St. Joseph County, Judge Mark Telloyan returned from medical leave Nov 1. Senior Judge Mary Beth Bonaventura had been presiding over St. Joseph Superior Court 7 since April 1, and her pro tem appointment ended Oct. 31 with Telloyan's return.
Finally, Jennings Circuit Judge Murielle Bright returned to her bench on Oct. 31 following maternity leave. Senior Judge Jonathan Webster had filled in for her since Aug. 8. His pro tem appointment ended Oct. 30.
Please enable JavaScript to view this content.