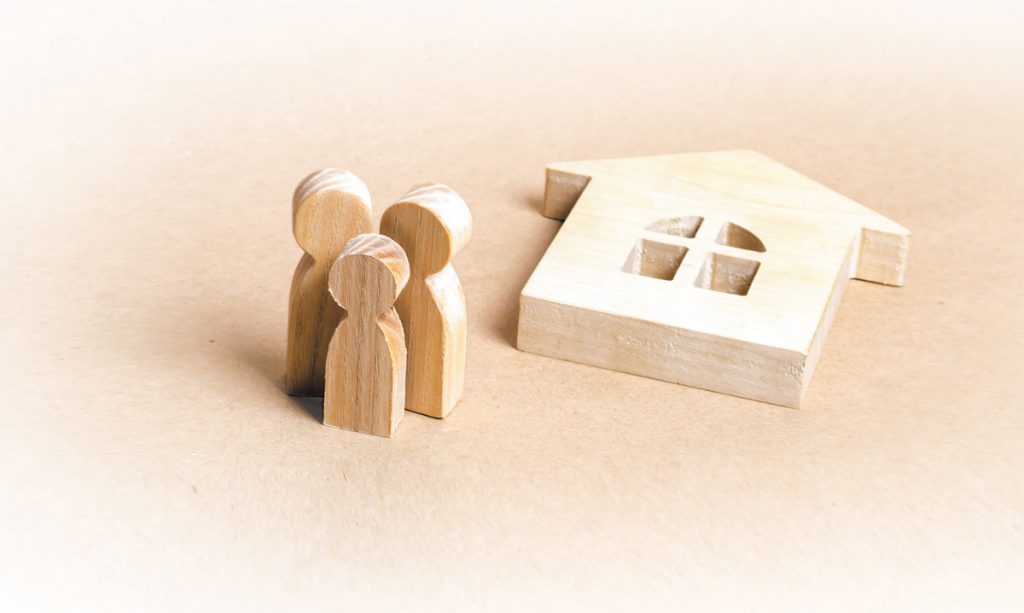 As the uncertainty continues over how many struggling Hoosiers could be evicted in the coming months, the Indiana Supreme Court is trying to prevent housing loss and all the bad ramifications that can ensue by inviting landlords and tenants to first have a conversation.
The new Landlord and Tenant Settlement Conference Program, launched in August, is a mediation-like initiative that brings together renters who are in danger of eviction and landlords who are preparing to evict. Primarily, the parties will meet for free with a neutral facilitator to see if they can reach an agreement.
About a month into the program, 69 Hoosiers have filed requests for settlement conferences, according to Michelle Goodman and Mike Commons, staff attorneys with the Indiana Office of Judicial Administration. More than 200 mediators and attorneys have expressed interest in becoming facilitators and 42 have completed the training.
The program was developed in response to the COVID-19 crisis, which has thrown millions of Americans out of work and stoked fears of a wave of evictions. With support from the Indiana Bar Foundation and the Office of the Governor, the Indiana Supreme Court through its Office of Judicial Administration designed and runs the program.
Goodman said the conferences are not prescriptive. "The process is open for the parties to create what settlement will work for them," she said. "If the parties don't agree, they don't have to agree."
Housing attorneys who represent tenants applauded the new program, pointing out it could not only help renters stay in their homes but also could enable landlords to keep their properties occupied. Still, they said, the settlement conferences would be more effective if parties were required to participate and if they were coupled with initiatives that offer funds for rental assistance.
Without money to help struggling families cover their past-due rent, the settlement conferences will not be as beneficial as they could be, said attorney Chase Haller, director of housing and consumer justice at the Neighborhood Christian Legal Clinic in Indianapolis.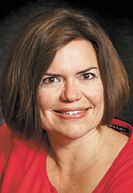 Elizabeth Maora Sickels, president of the Indiana State Real Estate Investors Association, agreed rental assistance is "very important," but even without funds available, she said she believes the settlement conferences can have a positive impact. In particular, the program can bring the landlord and tenant face-to-face.
Landlords were cast in a bad light even before the pandemic but the negative perception has grown as the public health emergency continues, Maora Sickels said. Fueling the tension is the reliance on online services to collect rent and submit maintenance requests, so tenants sometimes never meet the property owners and a personal relationship never develops. Now, with some renters falling behind, the tendency may be to close off rather than reach out and try to find a solution.
"People can get into their own little worlds" Maora Sickels said, so the opportunity to meet and "potentially avoid a court case is a good thing."
Unbalanced negotiations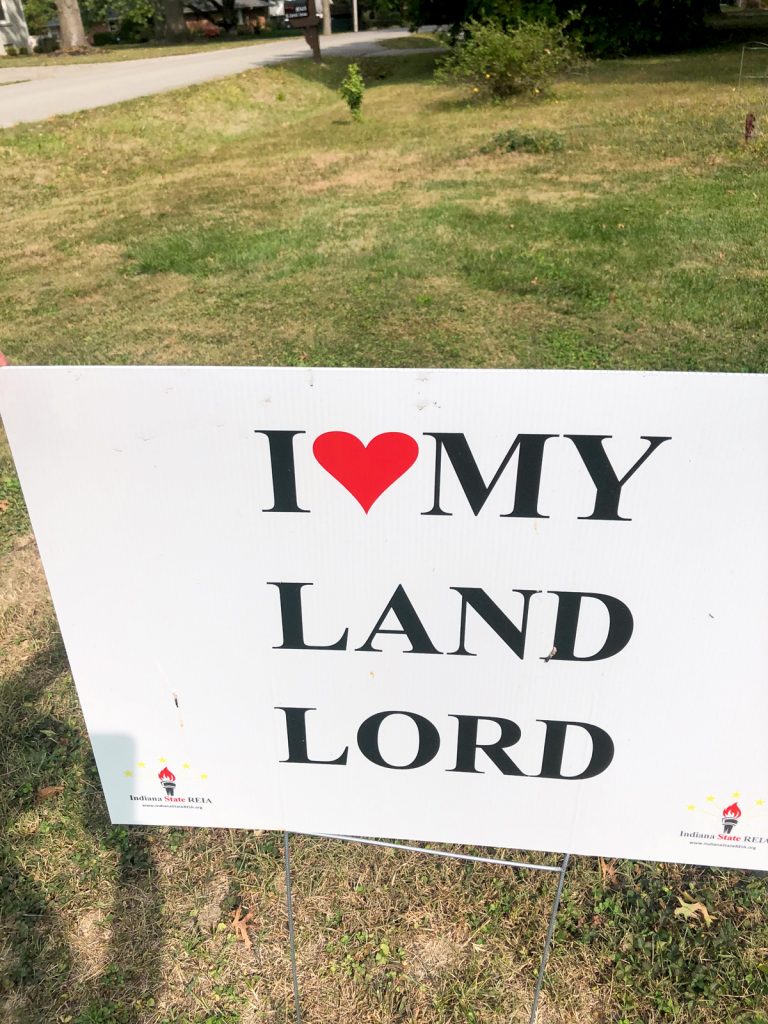 Tenants going into the settlement conferences will likely be in a weaker position compared to landlords. Housing advocates said state laws disadvantage Hoosier renters because they cannot withhold payment if their home has habitability issues such as a broken furnace or clogged plumbing, and landlords do not have to show cause when filing for an eviction. In addition, wages have not kept pace with housing costs, creating an affordability issue.
Judith Fox, director of the Economic Justice Clinic at Notre Dame Law School, said housing instability can ripple beyond the evicted tenants. She and Haller said individuals and families who lose their homes in eviction court will have difficulty renting another place. They also will have trouble finding and keeping gainful employment, they are at risk of experiencing more health problems and their children will be likelier to fail in school.
Neighborhoods can become disrupted by the constant turnover of residents, Fox continued, and in the process, more abandoned homes could sprout. "It's better for everyone if people can stay in their homes," she said.
A just-released study, "Displaced in America," highlighted how Indiana tenants particularly struggle to maintain housing. The report, compiled by the nonprofit nonpartisan think tank New America, examined housing loss across the country and included a close examination of Marion County.
Between 2014 and 2018, Marion County experienced an eviction rate of 6.8%, according to the study, compared to a national rate of 2.6% between 2014 and 2016 based on available data. The study found the most common reason was the inability to pay rent.
Once evicted, tenants have a very difficult time recovering, said Yuliya Panfil, attorney and director of the Future of Property Rights Program at New America. They will be shuffled into neighborhoods with the worst housing stock. Landlords will have no incentive to keep homes in good repair because renters will have no other place to go.
Panfil expects that with the pandemic-induced rise in unemployment, more households will be thrown into the eviction cycle.
"I worry that it's not going to be a temporary blip for these new people experiencing housing instability for the first time," Panfil said. "It's going to create a whole new class of people who are stuck in that downward spiral."
Both Panfil and Haller said the settlement conferences could provide some relief. But Haller reiterated the need for public funding to be coupled with the program. Mediation without rental assistance, he said, just delays tenants eventually losing their homes.
'Always something'
Tenants who are behind on their rent and have no means to pay arrears would seem to have little to gain from the settlement conferences. They might be able to voluntarily move out, which would prevent the stigma of an eviction on their record but would still leave them homeless.
Commons, however, disputed that scenario, noting mediations can take unexpected turns. He described a recent settlement conference where the parties were able to reach an agreement that allowed the tenant to stay. Other conferences have helped connect renters to other resources in the community.
"You can't know what the situation is going to be," Commons said.
Maora Sickels is not convinced a tenant in financial hardship will have nothing to offer in a settlement conference. "There's always something you can do," she said.
For example, the renter might be able to do some work for the landlord, like mowing the yard, pulling weeds or doing small repairs around the property, she said. From the help wanted signs she sees and the job ads she hears on the radio, she believes positions are available but, she added, even if tenants cannot get employment, they can at least volunteer to show their landlord they are not sitting on the couch all day.
"Landlords want to do everything they can to keep good tenants in their properties," Maora Sickels said. "If the tenants are even halfway willing to try to work something out, the landlords definitely want to help them."
Milwaukee landlord Tim Ballering has seen successes from a similar settlement conference program in Wisconsin. The negotiations avoid the expense and time of going to court, and they alleviate some of the tension between the landlords and the tenants.
He recalled one conference with a tenant who had fallen five months behind in rent during the pandemic. The moratorium in place at the time did not apply to her because her job was still available, but she had quit in order to stay home and care for her children. They worked out an agreement and she was able to stay by paying an extra $50 every other Friday and drawing on funds available to renters.
"Rental assistance is absolutely necessary," Ballering said, "if you don't want to see either a majority of tenants in service jobs fail or a majority of small-property owners who are self-capitalized fail."•
Please enable JavaScript to view this content.