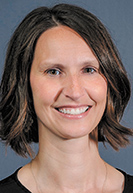 When Heather George Myers started out as a solo attorney in 2009, the Great Recession was in full force and made it difficult for attorneys to find new clients.
Myers found some of her clients through an attorney she shared office space with, who would sometimes refer clients to her that they couldn't take.
She also worked a second job as a server when she started out. She took advantage of that by putting her name and number on ink pens and handing them to customers when they filled out their credit card slips.
"I actually got a good client base started from people I served," Myers, a Greenwood attorney and the Indiana State Bar Association's Solo & Small Firm Conference Committee chair, said.
For solo and small firm attorneys, it's a constant challenge to get their names out to potential new clients with limited — or no — marketing budgets.
Without the marketing and branding resources of larger firms, solo and small firm attorneys try a variety of tactics to promote their name and legal services.
Trying it all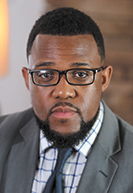 Justin Camper, a solo attorney with Justin Camper Law LLC in Hammond, said he's tried everything from blogs to social media marketing to YouTube videos to paid Facebook ads.
"The main way I've done it is through Google ads," he said.
Camper started his firm as a solo practitioner in August 2020. As a solo attorney, he said he's juggling managing operating expenses and making sure he pays himself.
That doesn't leave much left over for marketing and branding.
"I think we all kind of have a similar path. There's not enough money for paid marketing," he said.
Camper said he also uses direct mailing, which he said is his second most effective marketing tool. Social media is the third most effective option at his disposal.
"But social media takes a lot of work," he added. "You have to be really, really good at it." Also, he said, social media marketing requires finding the right person to build an effective marketing plan.
Keeping up
A national survey is providing a deeper look at the challenges small and solo firms face in marketing and branding.
The American Bar Association's 2022 Legal Technology Resource Center's Legal Technology Survey found that LinkedIn remains the leading social media network for law firms.
Of respondents who said their firms had a social media presence, 87% were on LinkedIn, including 89% of firms with two to nine lawyers and 95% of firms with 100 or more lawyers.
Additionally, the percentage of respondents reporting that their law firms had a website in 2022 was 94%, up from 86% in 2019. The smallest firms continue to be the least likely to have a firm website, with 39% of solo respondents and 12% of respondents from firms of two to nine lawyers reporting that they don't.
Only 57% of respondents said their firm had an annual marketing budget. But that 57% does not include solo practitioners, as none of those surveyed had such a budget. Only 29% of firms with two to nine lawyers did.
Myers created her firm website through a company, FindLaw, which creates websites for attorneys. She said she preferred outsourcing her website to a company that does marketing on a regular basis, as opposed to trying to do it herself.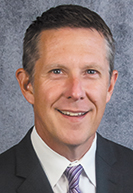 Scott Wilson of Wilson Law Associates LLC in Indianapolis said that aside from maintaining a website, he uses LinkedIn announcements to promote the firm's services.
Wilson, also the state bar association's GP Solo & Small Firm Section chair, said he pays a monthly fee to LinkedIn for professional services to make announcements. He also pays an annual fee to maintain his website.
Wilson said his primary new client source is firsthand referrals, with about 80% of his clients falling into that category.
"I'm pretty confident they're visiting my website or my LinkedIn profile," he said.
Although solo since he started practicing law in 2020, Wilson said his firm will be adding a second attorney next month.
Right now, Wilson said 90% of his work involves corporate transactions. The attorney who's joining the firm will provide family law, estate and probate services.
"It'll be very important for my clients to know we have these additional services," Wilson said. That means he'll be working with a marketing firm to update the website.
Based on feedback from other solo and small firms, Wilson said often, whether those attorneys pay for advertising or how much they use social media depends on their experience and how well-known they are.
He said he knows of colleagues in small or solo firms who spend more on advertising to promote their services. Those colleagues do so through business publications or other targeted sources.
In his own practice, Wilson said he will also occasionally sponsor events that his clients are involved in for the sake of name visibility.
Networking, social events
In Myers' experience, networking is extremely important for small and solo firms.
To that end, she encourages attorneys to get involved with local bar associations and meet other attorneys practicing in their area.
"I get a lot of referrals from other attorneys," Myers said.
One opportunity to do so is through the ISBA's Solo & Small Firm Conference, scheduled this year for June 1-3 at the French Lick Resort. Myers said the conference gives small and solo firm attorneys the opportunity to meet attorneys from different parts of the state whom they might not normally interact with.
A lot of attorneys market and brand themselves in other ways, Myers added, like putting their firm names on tote bags, renting booths at annual county fairs, and appearing in local holiday parades and special events.
But the best marketing, she said, often involves getting good results for your client.•
Please enable JavaScript to view this content.