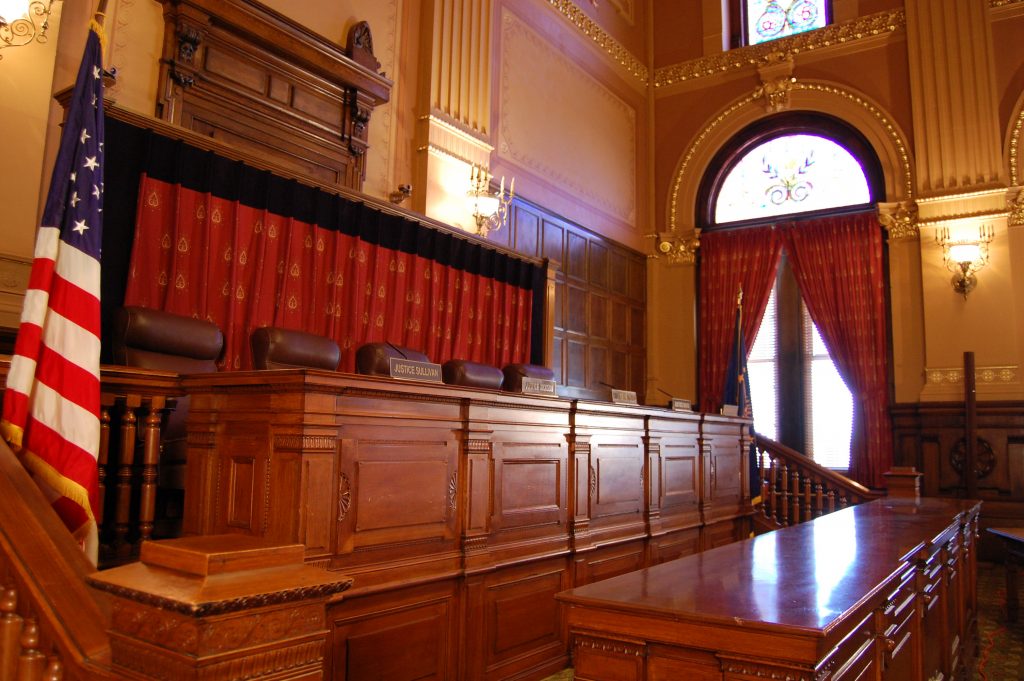 After holding oral arguments May 17, a split Indiana Supreme Court issued an order revoking transfer and reinstating precedent holding that an "inactive" car registration should not be conflated with an "expired" registration.
The court had originally granted in March a petition seeking transfer in Avis Deforest White v. State of Indiana, 23S-CR-70.
But following oral arguments last week, a majority of justices determined the court should not assume jurisdiction over the appeal and that the Court of Appeals of Indiana opinion reported as White v. State, 199 N.E.3d 1249, (Ind. Ct. App. 2022), should be reinstated as Court of Appeals precedent.
Chief Justice Loretta Rush signed the order denying transfer.
Justices Christopher Goff and Geoffrey Slaughter concurred, with Justices Mark Massa and Derek Molter dissenting from the denial of transfer.
The case involved a man charged with cocaine possession and other felonies.
In October 2020, an officer had submitted an inquiry to the Bureau of Motor Vehicles regarding registration of a car driven by the man, Avis Deforest White.
The BMV record screen showed the registration status was "inactive," but it also showed that the expiration date for the license number was Dec. 7, 2020.
On the basis of the "inactive" registration status, the officer initiated a traffic stop of the car, resulting in the state charging White with Level 4 felony possession of cocaine; Level 6 felony theft of a firearm; Level 6 felony obstruction of justice; Class A misdemeanor driving while suspended; Class B misdemeanor possession of marijuana; and an infraction relating to the car's registration.
The Hendricks Superior Court denied White's motion to suppress, but a split Court of Appeals panel reversed, finding the officer conflated the word "inactive" with "expired."
The COA majority found that whether the registration was "inactive" does not bear on the question of reasonable suspicion.
In a dissent, Judge Margret Robb wrote she would've affirmed the denial of the motion to suppress because she did not believe the officer necessarily conflated the terms "inactive" and "expired," or necessarily relied on Indiana Code § 9-18.1-11-2(c) as a basis for the stop.
In a May 17 order, the justices wrote, "(T)he order granting transfer is VACATED and transfer is hereby DENIED. Pursuant to Appellate Rule 58(B), this appeal is at an end."
Please enable JavaScript to view this content.