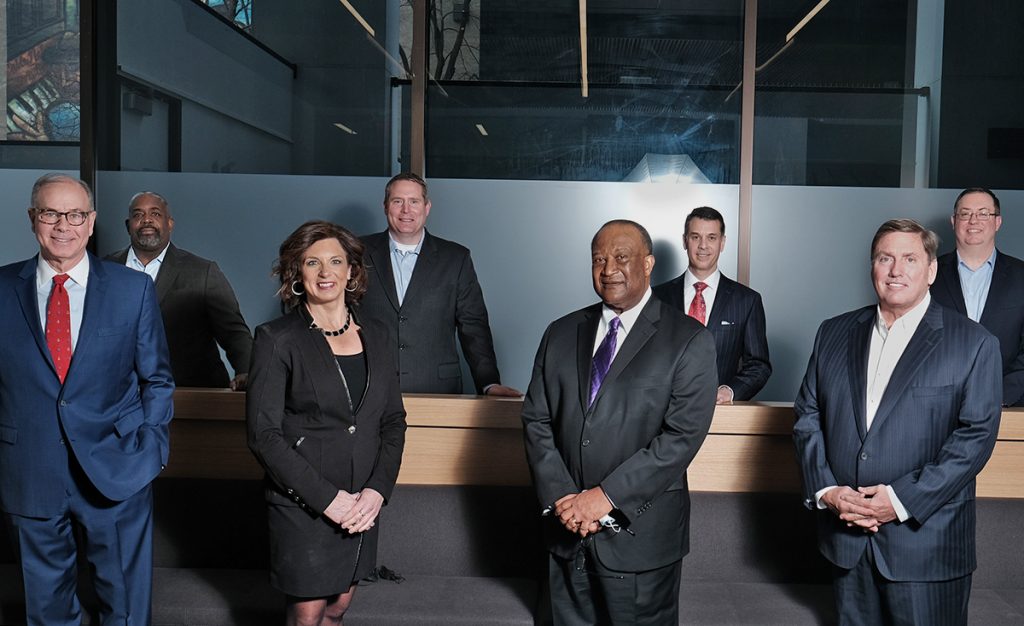 Taft Stettinius & Hollister is making a big push into public affairs and lobbying in both Indianapolis and Washington, D.C., and has nabbed seven attorneys and nonlawyer professionals — including several big names in Indiana politics — from rival Ice Miller to do it.
The former Ice Miller employees — including Lacy Johnson, a senior lawyer who recently served on the Biden-Harris transition team, and John Hammond III, a leading lawyer-lobbyist and member of the Republican National Committee — will form the core of Taft's new 14-member Public Affairs Strategies Group, 11 professionals plus three support staffers.
Johnson and Hammond are based in Indianapolis. Three members of the public affairs group, all from Ice Miller D.C.'s office, will staff Taft's new Washington office. The firm has plans to grow that office to about 20 attorneys, primarily through aggressive hiring from other firms.
The public affairs group will serve Taft's long-standing need to have a physical presence in Washington, said Taft's chairman and managing partner, Robert Hicks.
Hicks said that, at various times over the last few years, individuals had offered to build an office in Washington for Taft, but he wasn't interested in starting a public affairs group with just one person.
"I wanted a nucleus of talent that has the kind of gravitas and experience as this group has," Hicks said. "You'd be hard-pressed to get a group like this to come to a firm and move and make this kind of an impact. I feel like we just hired an all-star team."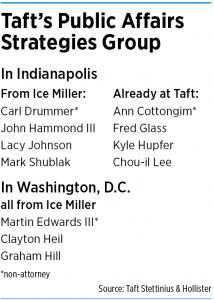 In addition to Johnson and Hammond, Taft has lured Carl Drummer and Mark Shublak — who will serve as the public affairs group's Democratic and Republican co-chairs, respectively — away from Ice Miller. Drummer, who is not an attorney, was the youngest African American to hold a political office in Marion County when he became Center Township trustee in 1996, and Shublak, an attorney, has more than 25 years of experience in a wide range of legislative, regulatory and procurement matters at all levels of government.
And former Ice Miller attorneys Graham Hill and Clayton Heil, and one non-attorney professional, Martin Edwards III, will stock Taft's D.C. office. All have decades of experience lobbying at the Capitol.
Johnson said he was enticed to join Taft by the intangibles, namely core values and diversity and inclusion initiatives. The emphasis on hiring a broad array of individuals, he said, will help the firm and the new public affairs group better represent clients and work in Washington.
"We want the Taft firm and its public affairs group to look like our nation," Johnson said. "We're working very hard to make sure that we're bipartisan and we're diverse."
Hammond said he was persuaded to leave Ice Miller after 20 years because he was impressed with the team Taft was assembling and the firm's commitment to building a bipartisan, robust public affairs practice.
"It's a unique practice of law," Hammond said of public affairs. "It is not a sedentary practice; it is a practice with an interaction of people and the dynamics of a very fluid process. To help clients navigate the … shaping of public policy is really something I get very excited about."
A surprise
The exodus was a surprise to Ice Miller, which has about 345 attorneys in seven offices, primarily in the Midwest. In Indianapolis, the firm has roughly 180 lawyers.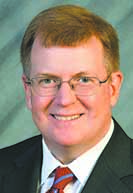 Chief Managing Partner Steven Humke said the firm does not typically see many departures. Even as attorneys have generally become more willing to leap from firm to firm, Ice Miller's roster has remained fairly stable.
"I've known all these individuals for a long time and I'm sorry to see them go, but I wish them all the best and I hope they're happy at their new place," Humke said.
But the departures won't affect Ice Miller's long-standing focus on public affairs and government-related services, he said. Its client roster includes a number of governmental agencies, and "our public finance practice in Indiana is probably the largest in the state," he said. "So this is part of our DNA and I don't think that'll change."
Lawren Mills — who served as senior policy director and legislative director for then-Gov. Mitch Daniels — has led Ice Miller's public affairs practice for just more than a year and will remain in the role.
"Obviously, when you have some people leaving, others are stepping up. We've got great leadership in the group," Humke said. "Frankly, I like the team I've got on the field now."
Key hires
Taft's new D.C. office will fill a hole that Hicks saw when he became managing partner in 2017. Its attorneys' practices interact with federal agencies such as the Environmental Protection Agency and Treasury, but without a public affairs group, Taft had no attorneys in Washington to get in front of those regulators.
By being what Hicks described as "intentionally opportunistic," Taft was able to assemble its Public Affairs Strategies Group after making two key hires in the latter part of 2020.
Fred Glass, former Indiana University athletic director and chief of staff to former Indiana Gov. Evan Bayh, was hired in August after a year of courtship. Then in September, the firm started a serious conversation with Kyle Hupfer, chairman of the Indiana Republican Party and general counsel for the Republican National Committee, who joined in December.
Hicks said Taft began talking to the Ice Miller team in late October. The group came together at the end of the year with Taft's Chou-il Lee, a litigator who concentrates on municipal matters, and Ann Cottongim, director of municipal and legislative relations, rounding out the group.
Hupfer said Taft's big footprint, coupled with the reputations of the individuals in the new group, will create a preeminent public affairs practice in the Midwest and across the country. "We think we'll produce a broad set of services in a broad geographic area which, I think, clients are increasingly looking for," Hupfer said. "I just think it's a strong historical firm with a really strong corporate practice to back up what'll now be a really strong governmental affairs, public affairs group."
The strategy for the Washington team, according to Hicks, is to deepen the bench and bolster the capabilities of the firm's existing practice groups. As an example, he pointed to Taft's energy practice, which has long needed a lawyer who could handle matters before the Federal Energy Regulatory Commission. The public affairs group will have the presence in Washington to hire and support an attorney with that expertise.
"We are going to surgically and aggressively hire key laterals to work with existing practice groups who have a relationship before the [federal] agencies," Hicks said.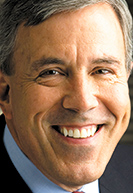 Establishing a foothold in Washington is difficult because of the expense and perpetual poaching of attorneys. Tom Clay, a principal of the legal consulting firm Altman Weil Inc., noted that, 15 years ago, law firms were flocking to D.C. and opening outposts with one or two attorneys to serve a single client. Often, when those firms start losing money, they try to improve their bottom line by stealing a successful attorney from another firm.
"More law firms have lost more money in Washington, D.C., than [in] any other city," Clay said.
The successful firms, he said, have the connections and access to serve their clients, and have the money to hire and retain top-tier attorneys.
Humke said Ice Miller still has professionals it works with in Washington but it had already been planning to expand the office and is working to do so now.
"We think that having the synergy between the work our folks are doing in the states and the work that people can do on the national level makes a lot of sense," Humke said. "So we're always looking to add to the team in D.C., and that will continue."
Deep pockets
Hicks is confident Taft can compete in the hyper-competitive D.C. market as well as build its Statehouse presence in Indianapolis.
He highlighted the attorneys who joined Taft as part of other high-profile lateral moves by lawyers who still remain, including the 10 intellectual property attorneys who arrived from Krieg DeVault in 2015 and the 15 lawyers who migrated when Benesch closed its Indianapolis office in 2017. Also, he noted, since the 2014 merger with Shefsky & Froelich in Chicago, Taft has increased the size of that office from 70 to about 120 attorneys and more than doubled revenue.
Moreover, Hicks said, Taft has the financial resources to support the public affairs group. Each year, the firm reinvests 10% of its profits in the firm. That money can be used to provide salaries and benefits to lateral hires who might take up to four months to bring in any revenue.
Hicks did not disclose the salaries of the new hires but described them as "not insignificant."
Clay estimated the top law firms in Washington were registering an average profit per equity partner of $800,000 to $1 million or more.
"Big money is there and it's hard to compete when you're not at the top of the pay scale, at least compete for the kind of people you want," Clay said.
Support staff for Taft's public affairs group includes executive assistant Mary Wells, who worked for former Vice President Mike Pence and other prominent Indiana Republicans; executive coordinator Laura Brown, who served as executive assistant to Gov. Eric Holcomb; and compliance manager Stephania Rodriguez Villegas, who has experience at law firms and in public affairs at the Indiana Statehouse.
— Indianapolis Business Journal editor Lesley Weidenbener contributed to this report.
Please enable JavaScript to view this content.