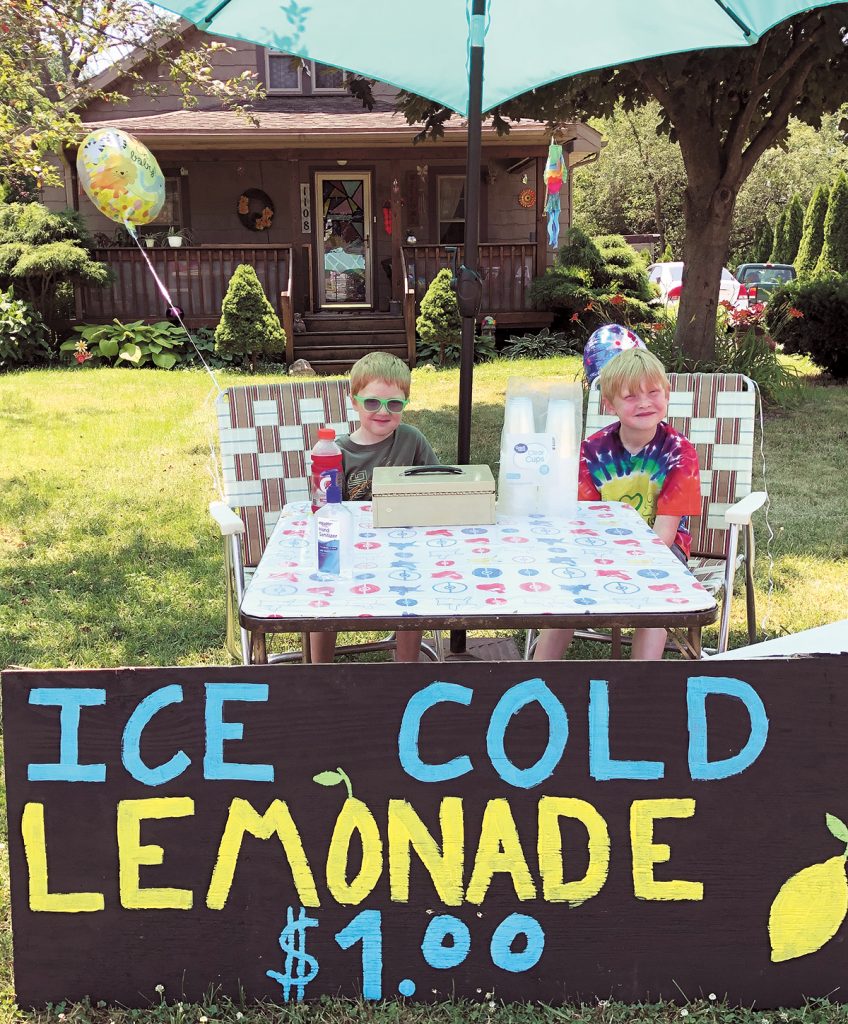 A bill in the 2021 Indiana General Assembly would make lemonade stands legal in the Hoosier state, thanks to two LaPorte boys who wanted to tackle an issue near to their hearts.
Liam and Wyatt Boardman, 8 and 6 respectively, started a lemonade stand last summer after their father, Blake Boardman, suggested it as a way for them to make some money.
"They got pretty excited about it. We made a sign and we got lemonade and everything. I was talking with them about the legalities of it all and I told them that here in Indiana (lemonade stands) are really not legal because you have to have food permits. And they wanted to change it."
House Bill 1077 would do just that — ensure lemonade stands are legal for Hoosier kids.
A bill with appeal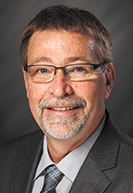 The bill, authored by Republican Rep. Jim Pressel, would make clear that lemonade stands are not to be considered as food establishments and would not require a certified food protection manager.
Additionally, the bill would provide that local health departments, health and hospital corporations, counties, municipalities and townships "may not adopt or enforce a law, rule, ordinance, or resolution that prohibits or regulates, including by requiring a license, permit, or fee, the sale of lemonade or other nonalcoholic beverages from a stand on private property or in a public park by an individual who is less than 18 years of age."
The bill would also restrict homeowners associations from requiring a permit or fee for the sale of lemonade or other nonalcoholic beverages from a stand on property located in the subdivision. Any lemonade stand set up in a neighborhood, however, can only operate for two consecutive days and not operate for more than eight days in a 30-day period.
An aspect of the bill's language that received minor pushback is a provision that would allow kids to sell lemonade in public parks, so long as the manager of the park approves of the location of the stand.
Pressel, from Rolling Prairie in LaPorte County, pursued the issue after Boardman contacted him. He said offering public parks as an option will better serve children who live in rural communities.
"I personally grew up in the middle of a 360-acre field. So for me to have a lemonade stand or to be able do anything like that, I don't think there's anybody coming to my lemonade stand," Pressel said. "This would give all kids an opportunity to do this … ."
Boardman agreed, saying that including public parks will also include children who live in areas where it just isn't as feasible to have a stand, such as an apartment complex or along highways or busy roads.
"There are a lot of kids that want to have a lemonade stand – it's a part of growing up. Adding to that part of the legislation allows for a whole other demographic of kids to take part in this," he said.
Shutting down shutdowns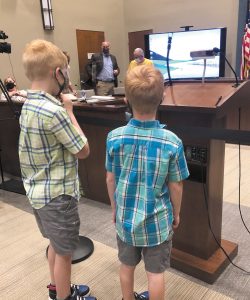 Incidents of lemonade stands being shuttered for lack of permits have made news in recent years, with cases in Colorado, Illinois, New York, Texas and elsewhere.
In one instance, police shut down a Denver lemonade stand run by Jennifer Knowles' three sons at a local park after informing the family that nonmobilized food venders needed a temporary permit to sell food and non-alcoholic beverages at city-approved, designated sites.
A similar shutdown took place in Texas when sisters Andria and Zoey Green set up a traditional neighborhood stand to raise money for their dad's Father's Day present. The girls were shut down for not having permits and approval from a local health department.
"Who'd have thought you needed a permit from the health department for little Johnny to put a lemonade stand a couple of times a year in his own front yard?" Pressel said.
Debbie Nazarian, national director of Lemonade Day, said that more than 80 programs across 100 cities in the U.S. and Canada celebrate the experiential program that teaches kids the basics of how to start a successful business through the simple model of a lemonade stand.
"The lesson that the kids learn are on setting goals, creating a product, choosing a location, creating a budget, finding an investor, creating a marketing plan, running a business and then reviewing their results," Nazarian said.
But in her experience, the variation of what different states require in order for kids to participate is "crazy." Some states, like Indiana, are reasonable to work with, she said.
"But then I have other cities where it's absolutely not, and this is not allowed whatsoever. There are so many health department regulations that it makes it impossible for the kids," she said.
Supporting a zesty enterprise
Pressel said HB 1077 would create entrepreneurship opportunities for Hoosier kids and give them the ability to run legal lemonade stands without harming anyone. Nazarian said she's happy with the language of HB 1077, noting that she hasn't seen the inclusion of public parks in other legislation across the country.
"It kind of fixes a wrong that I don't think was ever an intention within the code," Pressel said. "It has good intentions behind it and opens up some opportunities for kids that may have a restriction at some point."
Karen Cooper, who serves as city director for Lemonade Day Northeast Indiana, said the program teaches kids about financial literacy, working, career readiness and entrepreneurship.
Under its license with Lemonade Day, Cooper said the Northeast Indiana chapter allows students from Allen, Noble, DeKalb and Whitley counties to register and participate. As the primary supervisor over Allen County on Lemonade Day, Cooper said the adults take a backseat approach and let the kids choose where they want to set up their stands.
"Whether that be at the end of their driveway or the local Kroger, wherever they think would make the most sense for what they are doing," she said.
Thinking about instances where children have been told to shut down their lemonade stands for lack of permits or location makes her sad, Cooper said. Thankfully, there hasn't been an issue like that in her region, which she says has been grateful for local health departments that are willing to waive any requirements for the day.
"I think anytime kids have a barrier in their ability to experience entrepreneurship, especially when they are younger, it's not right," Cooper said. "I just think providing youth with that opportunity to experience entrepreneurship is so incredibly important. Any sort of legislation that would allow barriers to be removed is a positive step for all of them."
The was scheduled to be heard Feb. 2 in the House Commerce, Small Business and Economic Development committee.•
Please enable JavaScript to view this content.