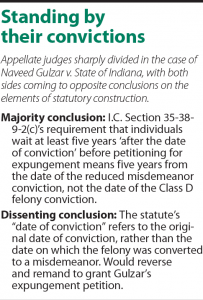 After more than 10 years with a criminal record, Naveed Gulzar successfully petitioned to reduce his felony conviction to a misdemeanor. But when he tried to expunge the conviction two years later, Gulzar faced an unexpected setback.
An Indiana Court of Appeals panel divided on how to handle an issue of first impression in Gulzar's case after the Elkhart Superior Court denied his expungement petition. Appellate judges Terry Crone and James Kirsch affirmed the denial in September 2019, finding that pursuant to Indiana Code § 35-38-9-2(c), Gulzar had to wait five years from the date the conviction was reduced to a misdemeanor to seek relief, rather than the date of his felony conviction.
Judge John Baker, however, disagreed with that conclusion. He argued that the majority decision in Naveed Gulzar v. State of Indiana, 19A-XP-673, was "unjust and ill advised."
The majority acknowledged that within the statute, "there is an incongruity between the waiting period required for expungement of conviction records for a class D felony and the longer waiting period required for a class D felony conviction converted to a class A misdemeanor."
However, it ultimately concluded that because Gulzar was convicted of Class A misdemeanor theft in August 2016 by virtue of the felony reduction, five years after the date of that conviction had not yet elapsed when he petitioned for expungement in 2018.
Seeking clarification
All three appellate panelists agreed that clarification was needed from the Indiana legislature to address the "unclear statutory language" at issue.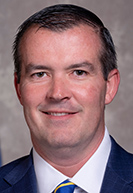 When Indianapolis Republican Sen. Aaron Freeman first heard about the Gulzar decision about calculating expungement time, the senator got to work. He's proposing Senate Bill 47 to the Indiana General Assembly during the 2020 legislative session. The bill, he said, tries to accomplish providing a second chance to Hoosiers who want one.
"I'm a lawyer in my professional life and reading the case coming down, I saw that and thought we needed to make it clear in the law that the time should start from the time you were sentenced," Freeman explained.
Specifically, SB 47 provides that if a court reduces a Class D or Level 6 felony to a misdemeanor, the five-year waiting period for expungement begins on the date of the felony conviction and not on the date it was converted to a misdemeanor.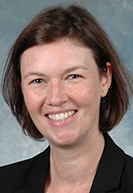 Carrie Hagan, Indiana University Robert H. McKinney School of Law professor, said she hopes to see the proposed legislation progress this session. Hagan, who also serves as director of the law school's Civil Practice Clinic, said she agrees that the expungement-timing issue needs some clarification, but stands firm in her understanding of the way the current law is written.
"I think it's clear, I will say that," Hagan said.
Correct calculations
The Civil Practice Clinic is listed as a friend of the court in the Gulzar case that will be argued before the Indiana Supreme Court next month. Hagan said the case sparked discussion in her classroom, because determining whether someone is eligible for an expungement often centers on figuring out how many years have passed since the date of the defendant's conviction.
"That's why the Gulzar case is tricky, because that case is basically arguing that you can calculate someone's eligibility for an expungement on a later date than when they modify down their sentence," Hagan said.
When calculating, Hagan said the clinic bases eligibility for an expungement on the conviction date. But if Gulzar stands, she's concerned that the clinic will have to calculate off the later modification date.
"It seems to go against the general idea of expungement, which is letting people get things off of their records to get a second chance," she said. "It also seems to sort of go against why anyone would want to petition for a modification.
"We just want to hold to what we think the statute says, which is that it should be off of the original conviction date."
In his short but sharp dissent, Baker opined that "the position advanced by the State, and adopted by the majority, leads to an illogical result."
"… [A] person who has a Class D felony conviction that was converted to a Class A misdemeanor has to wait longer for expungement than someone who merely has a Class D felony conviction. I simply cannot accept that the General Assembly intended this result, which is both unjust and ill advised," Baker wrote in dissent.
"Moreover, given the mandate that we liberally construe the expungement statutes, in my opinion the result is doubly wrong."
Baker wrapped up by stating that in his view, the rules of statutory construction lead to only one reasonable conclusion — "that 'the date of conviction' refers to the original date of conviction, rather than the date on which the felony was converted to a misdemeanor."
Waiting game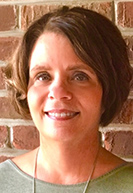 Julie Mennel, paralegal and manager of the Neighborhood Christian Legal Clinic's expungement help desk, said she began to see this issue surface around the same time that the Gulzar decision was issued. Since then, she has seen it twice with people visiting her help desk. Now, she's paying attention and watching for it.
"It seems to me that it is not in the spirit of what the original statute intended to accomplish," Mennel said of the COA's majority decision. "In this case, he was convicted in 2006 and they didn't reduce until 2016. Why in the world would you make him wait until 2021?"
The potential of adding years to her clients' wait time is distressing, Hagan said.
"We agree with the dissent in that, if you view the calculation time as being from the later date of the modification, it goes completely against the intent of the second-chance law," Hagan said. "The dissent really rang true for us when we were thinking about how we wanted to tackle our approach to the case."
Since learning about Gulzar, Hagan said the clinic has advised clients who are considering modification that they may not want to go that route.
"Because, if they modify it down and this decision goes through, then their eligibility for expungement in its entirety is going to be pushed out," she said. There is additional apprehension, she noted, because the clinic has already expanded its expungement efforts to help people get modifications.
"We don't want to push out their eligibility for expungement by offering that assistance until we know what the law is going to say on this."
Justices will hear oral arguments in Gulzar Feb. 20 at 10:30 a.m. in the courtroom of the Indiana Supreme Court.•
Please enable JavaScript to view this content.