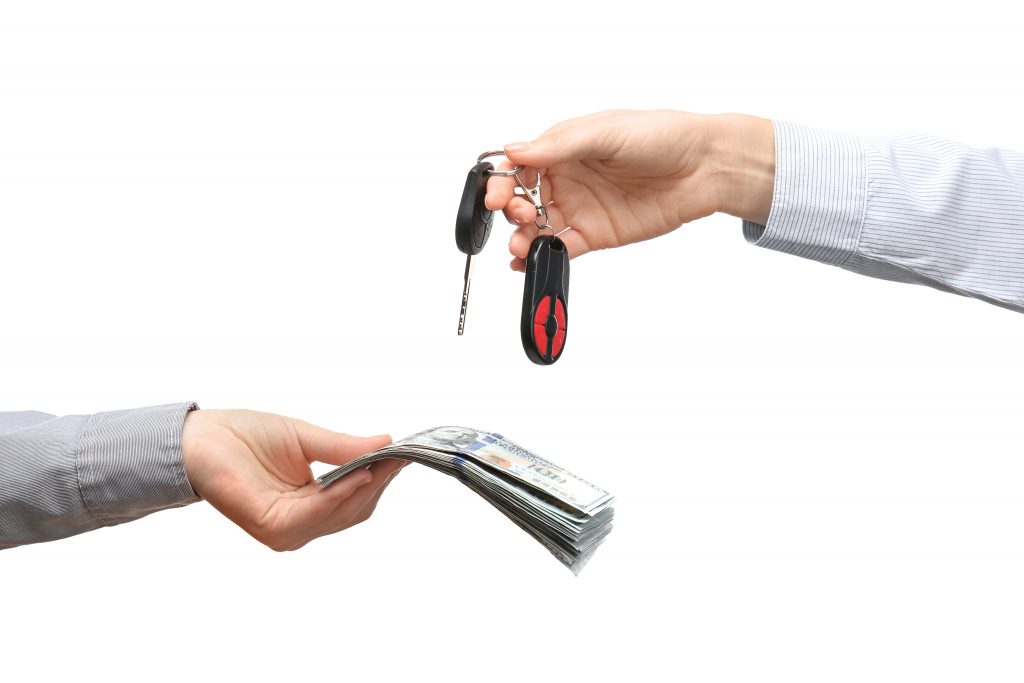 Just one year after introducing a new program intended to bring additional child support to custodial parents and more freedom for noncustodial parents, the Marion County Prosecutor's Office sees promise in its Good Faith Initiative.
Introduced to the public in December 2019, the Good Faith Initiative is designed to reduce barriers for noncustodial parents who are willing to meet their financial child-support obligations. The initiative offers parents a chance to have their driver's licenses reinstated if they commit to make an affordable payment toward their child support orders and update their employment information.
Looking back at the numbers tracked last year, Marion County Prosecutor Ryan Mears said he believes that the Good Faith Initiative has been incredibly successful since its initial launch.
To participate in the program, parents must agree to pay an affordable payment on a child support order, update their employment information, if applicable, and commit to paying the agreed amount. The prosecutor's office must be notified once the amount is paid, and after the completion of the terms, their license will be reinstated.
There are four steps for noncustodial parents to participate:
Step 1: Fill out the Good Faith Initiative form at www.indy.gov/goodfaith
Step 2: Arrange and make affordable payment based on ability to pay
Step 3: Update employment information, if available
Step 4: Get your driver's license reinstated
"What we say is, 'What can you pay based on your current circumstances and we'll reinstate your driver's license,' and that seems to be a happy middle where we are able to help the parent to make sure they can continue to work, but also make sure they can participate in their kids lives," Mears said.
The program stemmed from conversations Mears had with community members about what his office could do the help in their struggle with driver's license and child-support issues.
Having never offered the opportunity, Mears said he was unsure what the response would be to the initiative or its level of success.
"We entered into agreements with 244 people and 230 of those individuals actually got their license reinstated and were making payments on their child-support obligation," Mears said of the Dec. 2019 event, and a later August 2020 event. "The overwhelming majority of people have lived up to the agreement that we have made."
Additionally, Mears said his office was able to achieve its ultimate goal: getting licenses reinstated, but also having parents start paying down what they owed.
"And the vast majority of those who signed up had never paid a single dime towards their child-support obligation. So we were getting people who had not really paid anything into the system and getting good contact information for them."
Meeting the need
What was initially intended to be a temporary opportunity has now become an annual event. Before making it official, however, Mears said his office needed to ensure that the program was working and need by the community.
After seeing parents struggle with unemployment caused by the impact of the coronavirus pandemic, Mears' office decided to bring the program back in August to address exacerbated economic situations, rather than waiting until December. The need for a second chance is even greater now, he observed.
"The difficult part of doing a program like this is seeing how many people are in need. Unfortunately, we encounter a lot of people who oftentimes have more than one job and are working really hard to just be broke," Mears said. "They have no margin for error and are living paycheck to paycheck, they don't have financial flexibility and something has to give when you have an unexpected economic situation.
"We have seen more driver's licenses suspended," he said. "That was a message … that we need to be more proactive."
Mike McGuire, deputy prosecutor and assistant supervisor of the Child Support Division, said he has also seen COVID-19 present struggles for custodial and noncustodial parents.
"Whether you are able to get unemployment, how much that is going to be, making rent payments, then you throw in the issue of schooling, of parents having to stay home for virtual learning," McGuire said.
"This may be the first time that our noncustodial parents realize that we can assist them if they don't already have an attorney doing that for them," McGuire added. "We try to make sure they are aware of all the services that we have available to them when they contact us in good faith."
Making connections, moving forward
While Mears says the program has seen far more wins than losses, he said one area of improvement would be the office's ability to reconnect with every parent who reaches out.
"We are invested in trying to make it work and sometimes we are unable to get in touch with people or connect with people once they reach out to us," he said. "We very much want to help and there have been too many occasions where we have been unable to reconnect with someone."
The Good Faith Initiative relaunched Dec. 1. Moving forward, Mears said his office plans to host the event two to three times per year. This season, the format will be virtual due to COVID-19 concerns. As a result, the process will look a little different, McGuire said.
"However they get ahold of our office, we will reach out to them, generally by phone. If we are not able to reach them by phone, we would send a letter explaining the terms and then asking them to contact us to give the information," McGuire explained.
So far, McGuire said the prosecutor's office has been able to reach most parents via phone and have proceeded from there. Another option for connection, he noted, is for parents to email the office's family advocate email at [email protected].
Please enable JavaScript to view this content.