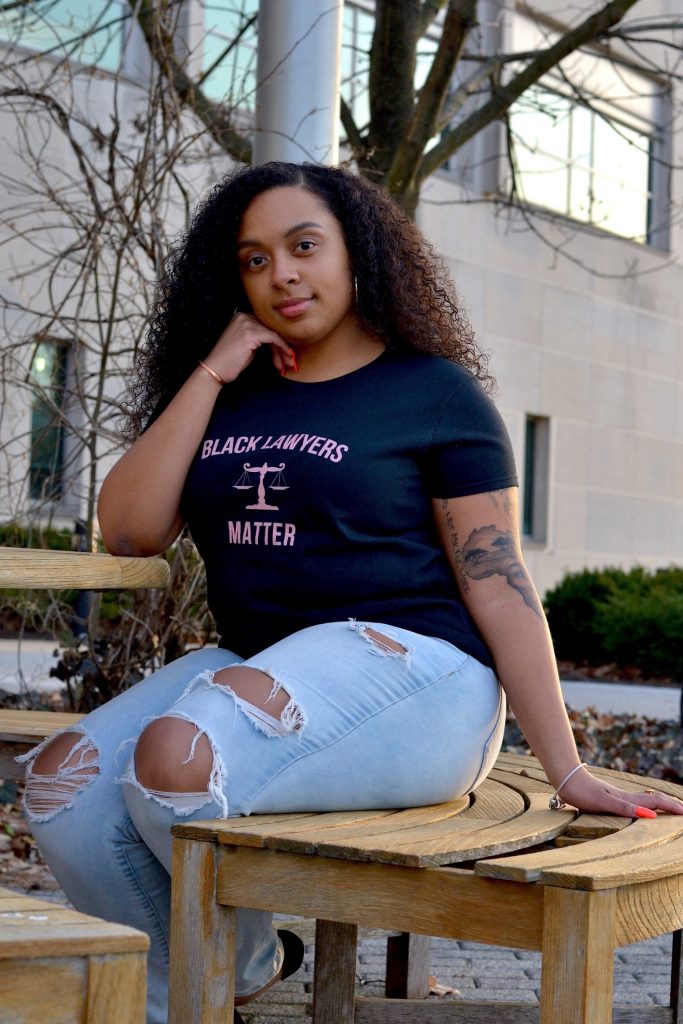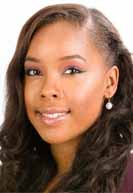 At the perfect time, Bianca Black found herself navigating the deep waters of the legal profession fresh out of law school with a mentor who was willing to show her the ropes. The Littler Mendelson P.C. associate said she hopes to take after her guide and be hands-on with younger diverse students who are interested in a legal career so they, too, can get a foot in the door.
"I don't think I have gotten to that place yet, but in terms of the students that are coming up that do see me in the community, I feel like my best avenue is to be the best example and do the best job that I can," Black said.
Early exposure
In the future, Black says she would like to host an expansive law-focused event in Gary geared specifically toward middle and high school students, laying down a foundation for them to learn about the law.
"For me, it's just about providing a platform of legal ideas that they may have never heard of or would never be exposed to unless in the wrong context," Black said.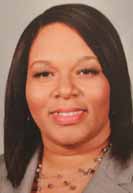 While various programs such as the Conference for Legal Education Opportunity encourage more diverse attorneys in the legal profession, a career in the law still seems unattainable for some, said Valerie Johnson, president of the Marion County Bar Association.
To address that, the MCBA this fall is planning to revamp its mentorship program with the Black Law Students Association at Indiana University Robert H. McKinney School of Law. The bar association hopes to incorporate a similar mentorship program with high school and middle school students in Indianapolis who are curious about the legal profession.
"The thought is that if we reach the students at an earlier age, it might peak or grow their interest in pursuing a career in the law," Johnson said.
Before becoming a lawyer, Indianapolis attorney Maurice Scott taught elementary school, which inspired him to pursue a career in education law. Although he ended up in real estate law, Scott still works with middle- and high-school-age students. Occasionally, he'll receive calls from parents asking about shadowing opportunities in the legal field, which he says are really important.
"Getting that experience and exposure at an earlier age helps, I think, because you will know how the process works and what you need to do in order to get to where you want to go," Scott said. "The process won't be as difficult for someone who hasn't seen the inside of a courtroom or met with judges or people in whatever area of practice they want to go into in the legal profession."
Community connections
In an effort to make that process easier for minority and underrepresented students interested in going to law school, Just the Beginning — A Pipeline Organization, offers immersive legal programs in eight cities across the country, including Indianapolis.
Executive director Antonette Smith said JTB works to illuminate the path to a legal career for diverse students by equipping them with the tools they'll need in order to become law students. That could be through the nonprofit's weeklong immersive JTB Summer Legal Institute for high schoolers, which acts as a mini law school boot camp, or through its diversity internships and clerkship programs.
A JTB Federal Courts Day event was hosted at the U.S. District Court for the Southern District of Indiana on Feb. 7, drawing dozens of Indiana high schoolers to meet with judges and law clerks. Events where students can learn about legal careers like these are beneficial, Smith said, because the first interaction many diverse students have with the legal community is not always a positive experience.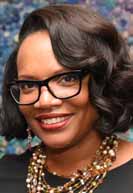 "They are able to see a lawyer or a judge that actually looks like them," Smith said. "If you can't see it, it's hard to imagine that you can be it, whatever 'it' is."
During each summer legal institute, Smith said JTB recruits local law students to facilitate the program, which she says is the perfect example of involving soon-to-be, new and young lawyers with high school students in a way that lets the latter know a profession in the law is something they can pursue.
"We let them know what they can do by exposing them to people who are already doing that who look like them," Smith said.
Jasmine Lovelace noted that when she was growing up, she didn't know anyone in law school until she got there herself. Now, the IU McKinney student and former ICLEO fellow makes a point of letting others in her community know, either in person or on social media, that she's going to be a lawyer.
"Being able to see people in the community that look like me that are open and vocal about being in law school or in the law is really helpful," Lovelace said.
Chronicling her law school journey on social media platforms such as Facebook, Twitter and Instagram is one way Lovelace hopes to encourage and introduce diverse students to the legal profession.
"I think if you get onto Snapchat and Facebook and somebody that you know who is older is one, able to do it, and two, happy to share about it, I just think it takes down the barrier when it comes to accessibility, especially for black and brown people," Lovelace said.
Forging bonds
Before more African Americans can take a seat at the table in the legal profession, Scott said there needs to a collaborative effort between the younger and older generations to meet that goal. The disconnect needs to be mended and both generations must better understand each other to come up with a viable solution.
"The rich diverse landscape of our society is, unfortunately, not reflected in the number of diverse attorneys," Johnson said. "I would hope that it becomes a more open and welcoming profession for minority lawyers so that when minorities choose to pursue a career in the law, they know that they have people here to support, encourage and mentor them throughout their career."
Black said she hopes that future generations of diverse attorneys will be viable players in the legal community and not just known for being minorities. Steps to becoming a majority, she said, begin by engaging young and diverse students early on.
"My mentor asked me to reach out to people because I am closer in time to where they are," Black said. "It's helpful because it's keeping the fire in me. Hopefully, I can inspire that in someone else to keep the fire burning."•
Please enable JavaScript to view this content.