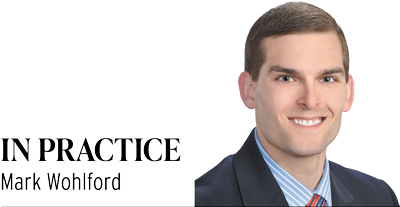 In recent years, there seems to be a growing litigation focus on employment discrimination against majority populations as protected classes. See, e.g., Halbauer v. DeJoy, 538 F.Supp.3d 736, 742 (W.D. Ky. 2021), finding the plaintiff had alleged sufficient background circumstances to support the suspicion that the defendant "is that unusual employer who discriminates against the majority." Employers seeking to implement diversity, equity and inclusion (DEI) initiatives need to be aware of this trend and should be careful to craft programs, policies and work cultures that do not promote the inclusion of all at the exclusion of some. That is, whether that "some" is part of a majority population or a minority one, the civil rights laws generally make it unlawful to discriminate or harass applicants or employees on the basis of protected classifications (sex, race, etc.).
What is often called "reverse discrimination" — because it is aimed at applicants and employees who are not in a minority class of individuals — is being alleged in courts across the country by plaintiffs and plaintiffs' attorneys — or even by a plaintiff-attorney. See Kafiti v. Aktiebolaget Electrolux, et al., 3:21-cv-00029 (W.D.N.C. 2021), where the plaintiff-attorney alleged his employer established targets and quotas for women in leadership positions, preventing him from interviewing for a position. Plaintiffs are surviving dispositive motions and even winning large judgments against their employers on these legal theories. If an applicant for employment or an employee can show that opportunities, conditions or benefits of employment have been restricted, harmed or denied to them because of their sex or race, for example — whether Black or white, male or female — courts are applying the civil rights laws to their claims. In other words, courts are finding that "reverse discrimination" is simply unlawful discrimination by another name.
For example, in October 2021, a former senior vice president of marketing and communications at Novant Health won a jury award in the U.S. District Court for the Western District of North Carolina (Duvall v. Novant Health, Inc., Cause No. 3:19-CV-00624-DSC). Among other claims, the plaintiff alleged he was wrongfully terminated on the basis of his race and sex, alleging he and seven other white male executives were terminated as part of the company's goals for increasing diversity. The court denied cross-motions for summary judgment.
At trial, the plaintiff cited his positive performance evaluations and replacement by a white female and a Black female alongside evidence of the company's DEI program and termination of other white males in the same time period. Specifically, he presented evidence that a council formed under the company's DEI program determined the company was failing to meet its diversity targets in leadership. He then demonstrated that the council's determination and the discharge of the first white male member of leadership occurred in the same month and that white males who had been evaluated had been separated from employment while women and persons of color had been promoted.
After a seven-day trial and two days of deliberation, a jury found that race and sex were a motivating factor in the termination decision and that the company did not prove it would have made the same decision regardless of his race or sex. It awarded him $10 million in punitive damages.
The Duvall case serves as a cautionary tale for employers: The promotion and implementation of DEI programs and initiatives can become evidence in an unlawful discrimination lawsuit. Consequently, such programs and initiatives need to be carefully planned, tailored and communicated to meet the corporate and social objectives of companies without being unlawful in and of themselves. This can be a fine line to walk.
Similarly, whether the target of alleged harassment or mistreatment is in a minority or majority class, if the basis of the discriminatory animus is the protected classification (race, sex, etc.), the civil rights laws apply. In Faure v. The Ohio State University, Cause No. 2:19-cv-1949, the U.S. District Court for the Southern District of Ohio denied defendants' motion for summary judgment on the plaintiff's alleged race discrimination and retaliation claims. Plaintiff, a white woman, presented evidence that the chair of the department she worked in, a Black woman, made numerous racist statements about white people for over a year and that she was terminated for complaining about the alleged comments and racism. After plaintiff survived summary judgment, the parties notified the court of a private settlement of the matter in early 2022.
Likewise, in the U.S. District Court for the Western District of Pennsylvania, a white male correctional officer presented evidence that his supervisor, a Black man, used racially charged language toward him on several occasions over the course of a year and that his numerous complaints about it to his HR manager, and eventually the warden, did not resolve the issues (Norfolk et al. v. The GEO Group Inc. d/b/a Moshannon Valley Correctional Center, Cause No. 3:17-cv-204-KRG). After receiving disciplinary action that he believed was unjustified and retaliatory due to his complaints, he filed an Equal Employment Opportunity Commission charge and was later terminated. Additional evidence indicated that a Black correctional officer had been treated more favorably in terms of leniency in disciplinary action. Finally, the terminated correctional officer's wife, a white woman and case manager who worked for the same employer, also was terminated. Her termination occurred sometime after the employer learned of the husband's EEOC charge alleging racial harassment and discrimination.
Together, the husband-and-wife plaintiffs asserted four claims, all of which survived summary judgment. At trial in summer 2021, a jury found that the employer discriminated against the husband because of his race, subjected him to a hostile work environment because of his race, retaliated against him for making complaints about racial discrimination and harassment, and retaliated against the wife because of the husband's complaints, returning a $3.6 million award in punitive and compensatory damages. The parties later mediated and settled the matter post-trial.
As these discrimination, harassment and hostile work environment cases show, employers need to be thoughtful in how they promote and cultivate programs, policies and work cultures. Whether seeking to implement DEI initiatives, pursuing corporate and social goals aligned with company values or investigating employees' complaints, employers need to remember that civil rights laws protect all employees and applicants from unlawful discrimination or harassment on the basis of protected classifications. In other words, employers should not be so zealous to achieve a desired goal that they unlawfully exclude applicants/employees from opportunities or fail to appropriately investigate and remedy allegations of discrimination and harassment. As in other areas, careful planning, clear communication and consistent application of well-crafted policies can go a long way toward mitigating litigation risks.•
__________
Mark Wohlford is a partner at Bose McKinney & Evans LLP in Indianapolis. Opinions expressed are those of the author.
Please enable JavaScript to view this content.