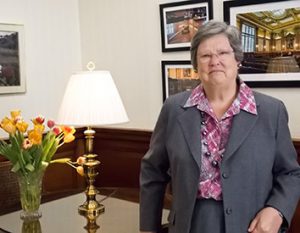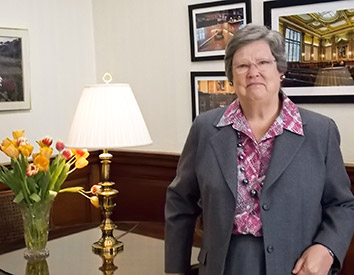 Attorneys and judges alike say whenever Judge Sarah Evans Barker is on the bench, there is no question who is in charge in that courtroom. This is a judge they universally describe as well-prepared, well-organized and authoritative, but not averse to occasionally introducing a little humor in the proceedings.
Read More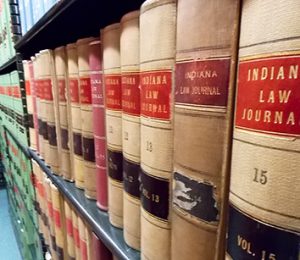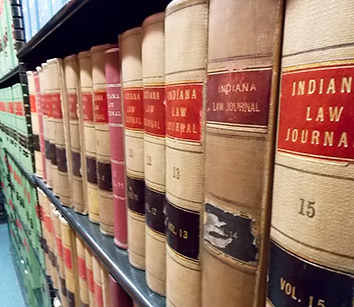 Outside academic institutions, law reviews are seen in a different, sometimes less flattering, light. The common complaints about publications include concerns that students are editing the articles, getting a piece published can take months, and the end product has little relevance to the practicing bar.
Read More
Did a former state utility regulator's behavior that got him fired rise to official misconduct if he committed no crime? An Indiana Court of Appeals panel grappled with that question, as well as which version of the law applies, during oral arguments March 31.
Read More
Lawyers representing Indiana's legal profession are heading to Washington, D.C., with a message for their congressional delegations – kill a proposal that would change the way many law firms report income-tax obligations.
Read More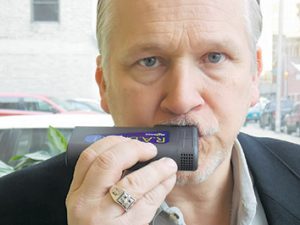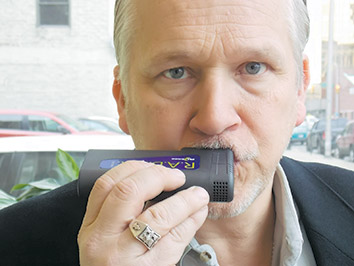 Offenders ordered to forgo alcohol in order to stay out of prison now have a powerful incentive to stay sober – they hold the key to their freedom in their hands.
Read More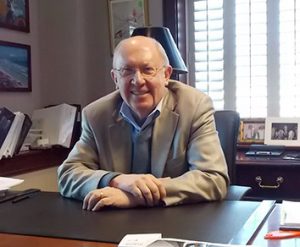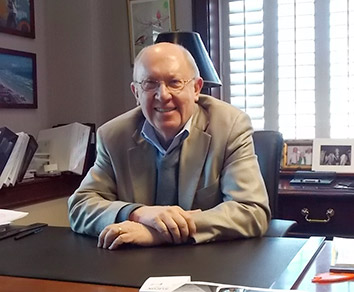 Ironically, the eight years that veteran attorney Donald Knebel spent avoiding intellectual property law gave him the experience he needed when he finally turned his attention to patent litigation.
Read More
They say a picture is worth a thousand words. Attorney Richard Bell says his picture of the Indianapolis skyline is worth $1,500 or so if you've posted it on your website without first paying him to license it.
Read More
One of the main questions Sharon McGoff is asked as a wellness coach is, "How do I find balance in my life between work and home?"
Read More
Bob Hammerle says the beauty of "Noah" is that it forces you to look into mankind's soul. Our Creator has to be disgusted with our lack of progress.
Read More
It's sad but true: The work product of an attorney that clients study most closely is the attorney's bill. Dina Cox says because of this close scrutiny, coupled with your own standards of professionalism, it is important that your time records and any invoice for services sent to the client be clear, detailed and accurate.
Read More
At some point, you may have the wonderful opportunity to respond to a disciplinary grievance. With that in mind, here are three things to know about responding to a disciplinary commission grievance.
Read More
Dean Nell Jessup Newton writes about how when she performs faculty reviews each spring, she is humbled by the amount of work undertaken by her colleagues to mentor students, contribute to the development of the law, increase the academic reputation of the law school, and build a great community.
Read More
Read recent appellate decisions from Indiana courts.
Read More
Read who's been disciplined and who received a favorable judgment from the Indiana Supreme Court.
Read More
While there is no right or wrong answer, mentoring and networking can go a long way in helping women feel like they are not alone in their personal and professional lives. DTCI wants to make this even easier by expanding the available network of strong and successful women lawyers. DTCI has created the Women in the Law Division.
Read More
So for all of you reading this article, if at some point in time you are asked to take over the helm of your firm, please consider it carefully, understanding the increased responsibilities but cherishing the opportunity if it is right for you.
Read More
Civility In Administrative Hearings
Read More
No more final exams. The Indiana Bar Exam is a fuzzy memory. The final piece of the puzzle will come in a required Applied Professionalism Course offered by the Indianapolis Bar Association on Thursday, April 24.
Read More
The IndyBar will offer poll worker training.
Read More
Students at Shortridge Magnet High School for Law & Public Policy will experience the final step to becoming an American citizen first-hand on Thursday, May 1, at 10 a.m. as the school hosts a naturalization ceremony for individuals seeking citizenship.
Read More