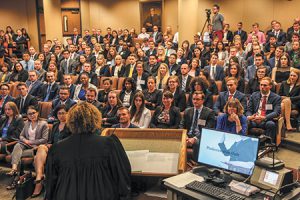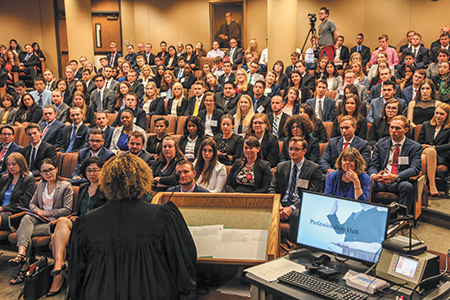 As another academic year begins at Indiana's law schools, 1L students are brought on the campuses a few days before classes begin to learn the practical things they'll need to know. But the schools also are offering early lessons on ethics and professionalism.
Read More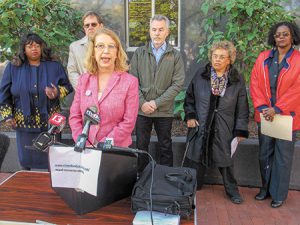 Even as the office of embattled Indiana Attorney General Curtis Hill is pleading for more time to challenge a ruling that found changes to the state's voter registration statute violated federal law, it's taking another election dispute to the 7th Circuit Court of Appeals.
Read More
An effort to exonerate a man with limited mental capacity who was convicted of murder 13 years ago is the latest in a string of criminal cases that have put a spotlight on the extraordinary number of wrongful convictions in Elkhart County.
Read More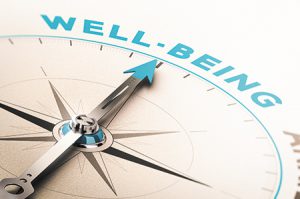 Legal employers interested in helping colleagues impaired by issues such as substance abuse, depression or cognitive degeneration now have a versatile toolkit they can customize to meet the needs of their attorney and the organization.
Read More
For the first time, three new Marion County judges have been appointed through merit-based selection. Charnette Garner, Jennifer Harrison and Mark Jones were chosen by Gov. Eric Holcomb from among 40 applicants to replace retiring Indianapolis judges Becky Pierson-Treacy, Michael Keele and Thomas Carroll, respectively.
Read More
The Law School Admissions Council is reporting an 8.1 percent increase in applications for the 2018-2019 academic year compared to the previous school year. Also, applicants with higher LSAT scores are returning, as evidenced by the 1L classes at Indiana's law schools.
Read More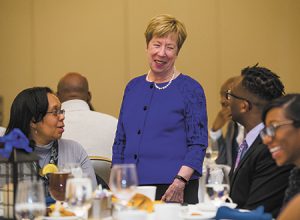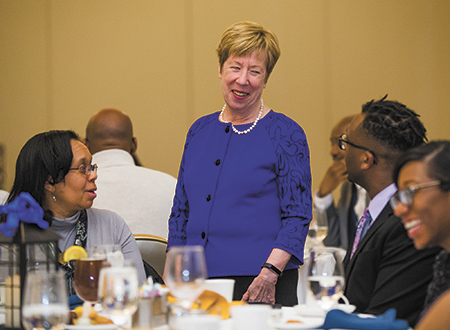 The law school dean who has written scholarly articles that have been cited in U.S. Supreme Court decisions and who claims "My Cousin Vinny" is her favorite legal movie will be returning to the classroom next summer.
Read More
Read Indiana appellate court decisions from the most recent reporting period.
Read More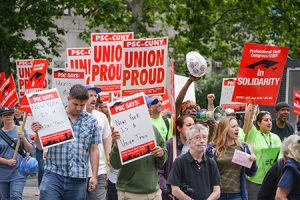 It was a decision that surprised few, but disappointed many. The United States Supreme Court ruling in Janus v. AFSCME, 585 U.S. ___ (2018), delivered a victory to right-to-work advocates but a blow to labor unions, holding that public sector, non-union employees cannot be forced to pay union dues.
Read More
Claims of workers being harassed or denied opportunities because of their race, national origin, gender, age or sexual orientation are continuing despite diversity in the workforce and employers' heightened need for labor amid low unemployment.
Read More
Preparing and maintaining good documentation is a practice that seems simple in theory. But it requires discipline and training for those creating documentation. It's important to know that just as good documentation is helpful, bad documentation can be harmful.
Read More
Liquidated damages under Indiana law were initially mandatory, but amendments to the statute in 2015 created a good faith defense. However, three years out from the 2015 amendment, the concept of good faith remains relatively undefined by caselaw.
Read More
In an area of law focused on individualized inquiry, Indiana employers now have a bright-line rule thanks to a recent decision in our jurisdiction. In September 2017, the 7th Circuit Court of Appeals handed down Severson v. Heartland Woodcraft, Inc., 872 F.3d 476.
Read More
If only we could have a heads-up before encountering uneven pavement in life — perhaps then we could be more resilient when hitting our personal rough patches.
Read More
Everyone's talking about corporate culture and employee engagement these days because talent attraction and retention are so critical to the success of every company. So much goes into developing culture, and lawyers can have a positive impact on their company's culture just by modernizing the old, boring personnel policy manual.
Read More
Along with a full course load, leadership positions on the executive boards of student organizations, moot court, journals with endless cite-checking assignments and other time-consuming obligations, one thing is common among top priorities for rising 2Ls: the job search.
Read More
One of the new tensions of moving a law firm or legal department toward more businesslike behavior is culture. Critics constantly ask, "Will our culture be ruined?" "Will our culture be changed?" "Should we even be concerned about the impact change may have on culture?" "Does culture matter?"
Read More
Movie reviewer Bob Hammerle says "BlacKkKlansman" is the year's best film to date, while "Christopher Robin" offers its own special special brand of magic.
Read More
Read who's been reprimanded and suspended in the most recent reporting period.
Read More
Busy lawyers always need a night to relax, and there's no better place than Evening Under the Stars. This year marks the 50th anniversary of the Indianapolis Bar Foundation, and the event will be extra special.
Read More
If you're anything like me, your summer as a family law attorney is usually fraught with way more work than usual. In addition to the school choice and family relocation cases, there are all the summer parenting time issues that you — and your clients — didn't know were issues.
Read More
This fall, IndyBar members will be honored for their contributions to our legal community. The Indianapolis legal community is fortunate to be home to many talented, dedicated professionals, and we need your help in identifying our colleagues who went above and beyond this past year!
Read More
Calling all business litigators! We're bringing together more than 15 of the brightest legal minds in business litigation for the top-notch Advanced Business Litigation Summit on September 12.
Read More
There are important distinctions between LLCs and corporations that should be analyzed when deciding between the two forms. These distinctions include legislative policy considerations, business formalities, tax implications, litigation, creditor rights and others.
Read More
DTCI & ITLA Young Lawyers' Punch Bowl Social was sponsored by Robson Forensics, August 2.
Read More