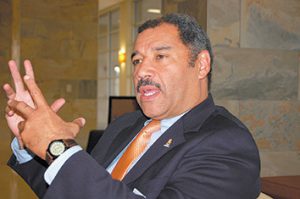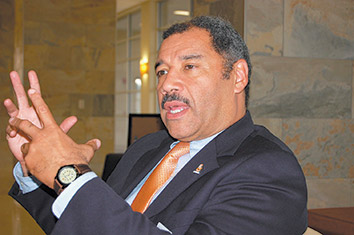 The Indiana Tech Law School opened Aug. 26 in Fort Wayne with an inaugural class of 30 students. Within the Allen County legal community, the new law school has drawn mixed reaction.
Read More
In its review of legal education, a special committee led by retired Indiana Supreme Court Chief Justice Randall Shepard concluded that fixing the problems in law schools will require help from individuals and groups outside the classroom.
Read More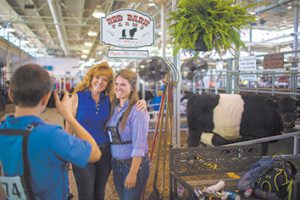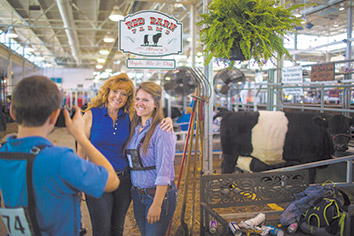 Years ago, Ice Miller LLP attorney Sherry Fabina-Abney and her husband made the decision to raise their children on an 18-acre farm in Johnson County, and they wouldn't have it any other way.
Read More
Pilot or farmer, attorney or father, Chris Stevenson wears many hats. The lawyer, who has worked for Wilson Kehoe Winingham LLC for going on 12 years, specializes in injury work, specifically that which is aviation- or farm-related.
Read More
William Conour's multi-million-dollar fraud has produced an avalanche of state and federal lawsuits naming as defendants several attorneys who used to work with the once-prominent personal-injury and wrongful-death attorney.
Read More
Indiana Supreme Court Justice Mark Massa on Aug. 14 denied a formal motion arguing that he should recuse himself from a pending case concerning a controversial power plant in Rockport. The project is backed by a longtime friend of Massa and former aide to Gov. Mitch Daniels, whose administration championed the project.
Read More
The arm of the Indiana Supreme Court that enforces rules governing the admission and discipline of lawyers has been in violation of one of those rules for several years.
Read More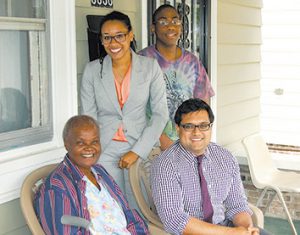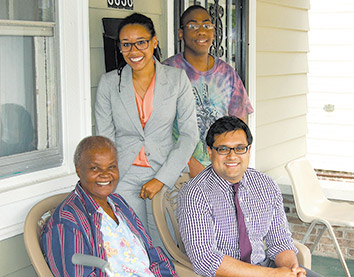 The impact of the Midtown/Indiana Legal Services Medical Legal Partnership is life-altering for an Indianapolis great-grandmother and grandson.
Read More
Indiana's ethanol industry faces an uncertain regulatory environment and likely more stringent emissions standards after a recent Indiana Court of Appeals ruling. A state agency will ask the Indiana Supreme Court to hear the case, as several corn-to-fuel plant operators also are expected to do.
Read More
Before dinner can be prepared and served at the table, the food has to be raised on a farm. However, Old MacDonald's Farm with its placid scenes of pigs and cows is a shrinking segment of American farming, being replaced with large industrial agricultural operations with hundreds and thousands of animals.
Read More
Bose McKinney & Evans attorney Nikki Shoultz discusses the relationship of the economy on rising energy costs.
Read More
Plews Shadley Racher & Braun attorney Amy Romig discusses the impact of a recent executive order which placed a moratorium on new administrative rules by state agencies.
Read More
Valparaiso University Law School Interim Dean Ivan Bodensteiner argues that there may not be too many lawyers, but the problem may be one of how those resources are allocated.
Read More
Attorneys James Bell and Mike Gaerte discuss the three things that criminal defense attorneys should know about the limits of a prosecutor's closing arguments.
Read More
Effective Aug. 14, the Northern District of Indiana has a new form for the "Report of Parties' Planning Meeting" that is required to be submitted after the parties' Rule 26(f) planning conference. This new form is to be used going forward.
Read More
In this issue, Bob Hammerle reviews "Elysium" and "Blackfish."
Read More
The IL Daily delivers legal news to your email inbox. In case you missed it, following is a recap of some of the stories reported online since the last issue of Indiana Lawyer. Subscribe to IL Daily to receive this news as it happens.
Read More
Read updates on For Publications opinions issues by Indiana and federal appellate courts from Aug. 7 to 20, 2013.
Read More
Read who has recently been suspended by the Indiana Supreme Court, received a public reprimand or resigned.
Read More
Our convoy departed at 0400 in eight up-armored Humvees, two Ford Rangers and a Mahindra jeep. Heading north, we passed Bagram Airbase and began the ascent up into the Hindu-Kush Mountains. The Afghan summer heat had melted the snow that had blocked passage through the Salang Tunnel at roughly 11,000 feet.
Read More
I went to the annual Women and the Law Division (aka WLD) summer social earlier this summer. This is one of my favorite IndyBar gatherings because women law students, lawyers and judges of all ages and from all career paths have a chance to socialize, network and just have fun. WLD Chair Nicky Mendenhall ran the show and we were all equally entertained and motivated by guest speaker Judge Robyn Moberly, the first women in the state of Indiana to be appointed a federal bankruptcy court judge.
Read More
Service on the IndyBar Board of Directors provides a valuable opportunity to play a crucial role in the success and future of your local bar association. The nomination period for the 2014 Board of Directors of the Indianapolis Bar Association has now begun with Christine Hayes Hickey of Rubin & Levin PC appointed to chair the effort.
Read More
Introducing first, in this corner, we have Bill Bock, hailing from Kroger Gardis & Regas, representing such heavy hitters as the United States Anti-Doping Agency. And his opponent, a partner of the Faegre Baker Daniels firm, is Scott Chinn, legal advisor to Indy political stars and public officials alike. These two heavyweights of the Indy legal community will square off in a head-to-head debate on one of the most hotly contested topics of our day: election law. Keeping the fight clean will be Brian Bosma, partner at Kroger Gardis & Regas and Speaker of the Indiana House of Representatives.
Read More
He is a graduate of the University of Notre Dame and the Valparaiso University School of Law. He served as a law clerk to the Honorable S. Hugh Dillin before joining his current practice in bankruptcy and creditor rights at Taft Stettinius & Hollister. He is Jeffrey J. Graham, and he has been served with interrogatories.
Read More
As part of its ongoing efforts to facilitate judicial elections issues reform, the Indianapolis Bar Association Board of Directors approved at its July 2013 meeting a set of Model Rule Guidelines for the Marion County judicial selection system. The Model Rule Guidelines were drafted through the bar's Attorneys for an Independent Bench Committee, which was also authorized at the July board meeting to seek implementation of these rules. Visit www.indybar.org to view the Model Rule Guidelines.
Read More
Read news from Indiana's bar associations.
Read More