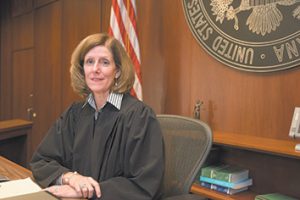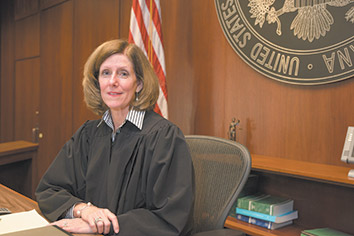 When Jane Magnus-Stinson isn't presiding over cases in one of the busiest federal district courts in the nation, she seems to be just as busy. And her workload just increased. On Nov. 23, Magnus-Stinson began her seven-year appointment as chief judge of the U.S. District Court for the Southern District of Indiana.
Read More
Is the act of turning on a cellphone a voluntary agreement to share that data, or do consumers have a right to privacy of the location information collected from their personal devices? The justices of the Indiana Supreme Court heard legal arguments on both sides of that issue during oral arguments in a case on Dec. 8.
Read More
More legal professionals are beginning to recognize the importance of aligning the practice of law with new technologies, so the Indianapolis Bar Association is launching its new E-Discovery, Information Governance and Cybersecurity Section in 2017 to aid attorneys as they adapt emerging technologies to their legal practices.
Read More
Retired corporate general counsel Orville Copsey created a program 19 years ago at Indianapolis Legal Aid Society designed to help older people who had been cited by the Marion County Public Health Department for living in unsafe and unsanitary conditions. But the initiative is now potentially facing its own crisis. Weber passed away unexpectedly in February and Copsey is retiring at the end of this month.
Read More
Law firms have embraced equality for LGBT employees in their policies more than any other industry, and five firms with a significant presence in Indiana have earned top marks for inclusiveness, a new study reveals.
Read More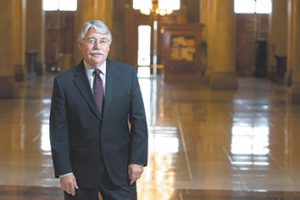 When outgoing Indiana Attorney General Greg Zoeller leaves behind his Statehouse office in January, there are a number of projects in the private sector he plans to pick up.
Read More
An ex-teacher who won a $203,840 due process jury award in his lawsuit over his termination speaks out.
Read More
A new study indicates that the gender inequality that is well-documented in the legal profession actually starts when women are applying to law school.
Read More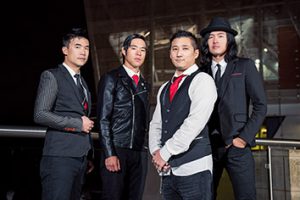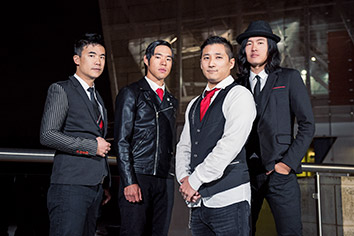 Any rock band worth its volume is anti-establishment. However, a Chinatown dance rock ensemble is kicking up the volume by actively fighting the status quo and, as a result, could topple a key section of a 70-year-old trademark registration statute and possibly the entire U.S. trademark system.
Read More
Several years ago, China surpassed the United States in the number of trademark registrations issued per year. China has already become a very important stakeholder in the intellectual property area. This article provides a glimpse into how China has tackled the remedies in IP infringement.
Read More
At the IU McKinney School of Law, we make a special effort to support our students by partnering with advocates in the community. Allow me to share a few examples.
Read More
Is due process any less of a right when a family faces eviction than when a person faces criminal charges? The legal profession has been trying to answer that question for about 100 years.
Read More
One of the best (or worst?) features of Microsoft Word is its automatic formatting. Properly understood, Microsoft Word's automatic behavior controls are incredibly helpful.
Read More
The preamble to the mediation rule could have easily provided, as do the rules of golf, that the mediation rules are guided by the historical principles of the legal profession and the importance that mediation be conducted with integrity and in accordance with these principles.
Read More
You might be missing more than one-quarter of the population in marketing your law firm. I am talking about missing the millennials.
Read More
Bob Hammerle says "Manchester by the Sea" is the true definition of a work of ark.
Read More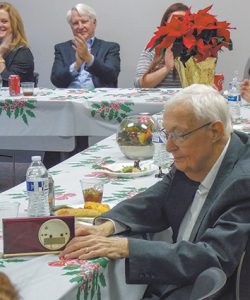 Almost everyone who talks about their friend Orville Copsey begins with the stories about his suits.
Read More
The Notre Dame Law School will receive a federal grant to help fund its recently launched tax clinic.
Read More
Read who's recently been suspended by the Indiana Supreme Court.
Read More
The Defense Trial Counsel of Indiana named its 2017 officers and directors at its 23rd annual conference and meeting last month.
Read More
2016 marks the 25th year of practice for 60 IndyBar members. The IndyBar congratulates these members on this landmark and thanks them for their dedication to the profession.
Read More
As we have previously reported, Mayor Joe Hogsett has expressed interest in improving our Marion County justice processes.
Read More
The judges of the Marion County Courts have given notice of proposed amendments to the Marion County Local Court Rules. The proposed amendments would eliminate fax filings in Marion Circuit and Superior Court.
Read More
Make sure to mark your brand-new 2017 calendar now for the upcoming Indianapolis Bar Association and Foundation Installation Luncheon, which will take place on Wednesday, January 18, 2017, from noon to 1 p.m. at the Columbia Club.
Read More
Get more from your membership in 2017 with Free Fridays at the IndyBar! We'll be saving you time and money each month with these complimentary services. All offerings take place at the IndyBar office.
Read More
I felt a tinge of nostalgia when Judge Moberly asked me to write a guest President's Message. Fifteen years ago, as IndyBar President, I had the pleasure of writing the bi-monthly message (though, by this time in the year, it was closer to being a chore). I appreciate truly the opportunity to write one again.
Read More