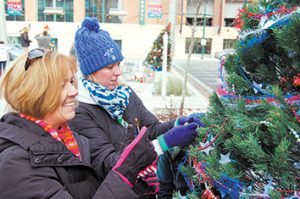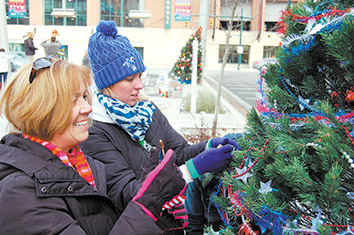 From toy drives to bell ringing, those in the legal profession volunteer time and money during the Christmas season.
Read More
In a wrongful-death claim filed nearly five years after a nursing home death, the Indiana Supreme Court is considering whether in instances of fraudulent concealment the two-year limitation clock starts over or if giving plaintiffs "reasonable time" to file is an acceptable standard.
Read More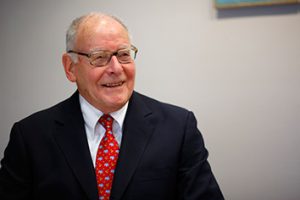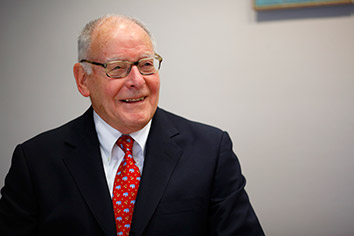 Indianapolis was America's 26th biggest city when George Rubin began his legal career 54 years ago. It's fair to say Rubin drafted the blueprint that transformed the city into the nation's 12th largest.
Read More
After a search that lasted more than a year, Indiana University Maurer School of Law has chosen a leading scholar of transnational law as its dean.
Read More
The exploding prison population was a key motivator for revising the state's criminal code, but an independent research group has concluded the new statute will cause a quicker increase in the number of inmates.
Read More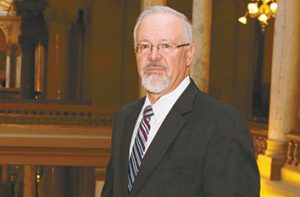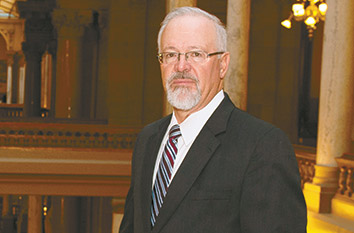 David Powell, executive director of the Indiana Prosecuting Attorneys Council, strongly believes that addressing drug dependency and mental health issues can reduce the state's recidivism rate and, in turn, lower the crime rate.
Read More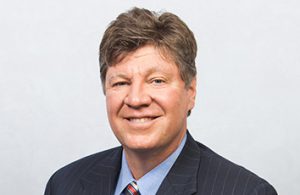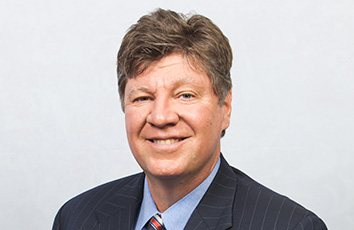 Evansville attorney Jim Johnson always wanted to be a lawyer, but he did not always want to be a leader.
Read More
In 2013, the Defense Trial Counsel of Indiana's Amicus Committee participated in a number of interesting appeals.
Read More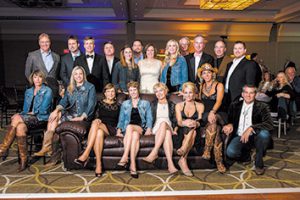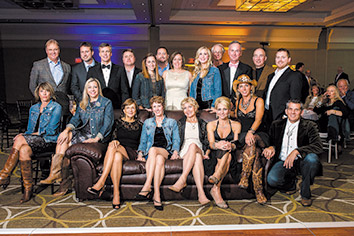 The Defense Trial Counsel of Indiana was a proud sponsor of the American Cancer Society Discovery Ball Nov. 15 through its Joan Fullam Irick Memorial Fund.
Read More
The unforgettable Judi Dench makes "Philomena" a triumph. Based on a book written by Martin Sixsmith, played here by Steve Coogan, Dench embodies Philomena, an aging Irish woman wrestling with profound regret.
Read More
Amendments took effect Dec. 1 to Rule 45 of the Federal Rules of Civil Procedure. Also, amendments took effect to several of the Southern District of Indiana's Local Rules.
Read More
While social media has not mandated the creation of new ethical guidelines, it does make it easier to commit an ethical foul.
Read More
Our trio sauntered over to the Dogwood Barbeque after late-morning court for lunch based upon the recommendation of Knox County Deputy Prosecutor Joe Burton. Joe must like to eat because this buffet-style restaurant serves up massive quantities of food for a reasonable price.
Read More
Today we will look at a cross-platform application called Bump.
Read More
Read recent Indiana appellate decisions.
Read More
Read who's been suspended or reinstated to practice in Indiana.
Read More
Hon. Mark A. Jones, Marion Circuit Court
Read More
It's renewal time for City-County Building Attorney Identification Cards, and the process has gone online. Starting Dec. 20, attorneys seeking to renew cards or apply for new cards can do so online at https://www.biz.indygov.org/attorneycards/.
Read More
The Indianapolis Bar Association Board of Directors approved a proposed rule amendment generated by the bar's Appellate Practice Section at its Dec. 4 meeting.
Read More
My last column begins with my favorite quote from E.B. White, which also rests on my signature line as Legal Counsel for the Indiana Coalition Against Domestic Violence.
Read More
Read news from around Indiana bar associations.
Read More