DEC. 21, 2011-JAN. 5, 2012
The groups will tap reserves in 2012 as their budgets decrease.
Read More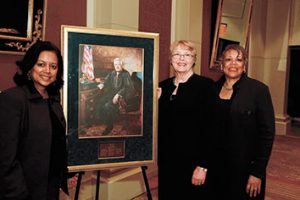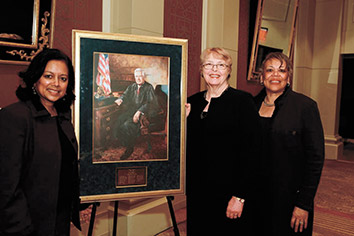 The wife of Indiana Justice Brent Dickson was recently honored for her work in creating the Judicial Family Institute.
Read More
Election results highlight lack of civic engagement in Indiana.
Read More
Revised attorney advertising rules broaden the scope of referral regulation.
Read More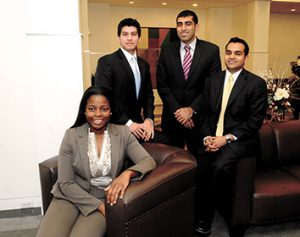 Recipients of Baker & Daniels' diversity scholarships say that those scholarships helped them launch their careers.
Read More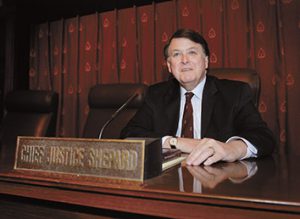 Randall T. Shepard will retire from the bench as country's longest-serving state court leader.
Read More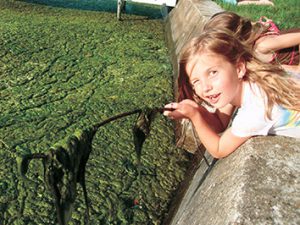 Fishing, boating and swimming are popular summer pastimes in Indiana, but increasingly, Hoosiers looking for a relaxing weekend at the lake are being warned to avoid the water altogether due to pollution.
Read More
The ISBA's environmental section recently honored Sen. Beverly Gard, R-Greenfield, for her work on environmental issues.
Read More
Lawsuits challenge the environmental footprint and public policy of I-69 expansion in southern Indiana.
Read More
With the recent passage of the Federal Courts Jurisdiction and Venue Clarification Act of 2011, key statutory changes to removal and venue are on the horizon.
Read More
Indianapolis class-action attorney Irwin Levin just helped lead a legal team that is going to collect more than $6.7 million in fees in a high-profile Iowa lawsuit involving price fixing in the concrete industry.
Read More
Trial consultant Rodney Nordstrom offers his thoughts on Alice Weiser's book on using graphoanalysis to pick jurors.
Read More
We give Chef Joseph's 3 1/2 gavels!
Read More
Lafayette law firm Stuart & Branigin has signed on as the first Silver Sponsor of the 2013 National High School Mock Trial Championship, being held in Indianapolis in May 2013.
Read More
Balancing free speech rights with the public interest in preventing automated political calls from out-of-state entities, U.S. Judge William Lawrence in Indianapolis denied the state's request to continue enforcing Indiana's auto-dialer statute while a higher court is considering his ruling from two months ago that blocked enforcement.
Read More
Trial courts don't have the authority to issue orders against other courts and judges mandating that they stop certain practices, the Indiana Court of Appeals has ruled.
Read More
A Marion Superior judge has ruled that state courts don't have the ability to interfere with the Indiana General Assembly's constitutional authority to pass laws or its own internal rules, including how it compels attendance or imposes fines.
Read More
Read who's been suspended from the practice of law.
Read More
The DTCI held its annual conference Nov. 17-18 at French Lick Resort. View photos from the event.
Read More
Less than 24 hours ago, I knew exactly what my topic for this column was going to be.
Read More
View photos from the 2011 holiday party.
Read More
This year, why not take just a few minutes and a few dollars, and really do something special: remember a deployed American soldier.
Read More
Looking for a meaningful opportunity for pro bono service? Attorney volunteers are needed for the IndyBar Hospice Program.
Read More
Pro bono for families and children, leadership training for young lawyers, and legal education are all community services enriched by the charitable dollars gifted to the Indianapolis Bar Foundation.
Read More
The Judicial Excellence Political Action Committee ("JEPAC") of the Indianapolis Bar Association will begin conducting its evaluation of 2012 candidates for Marion Superior Court at midnight Monday, January 9.
Read More
The Marion County Court Administrator's Office has announced the renewal schedule for attorney access cards to the City-County Building.
Read More
News from the IndyBar for Dec. 21, 2011.
Read More