DEC. 27, 2017-JAN. 9, 2018
2017's top legal news was dominated by the closure of one law school and the uncertain fate of another, along with big changes in federal and state courts. Looking into 2018, law firms will focus on core strengths and retaining talent, a leading consulting firm predicts. And at Indiana Legal Services, a new project is helping other nonprofits get the legal assist they need to succeed in serving indigent clients.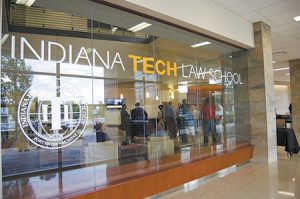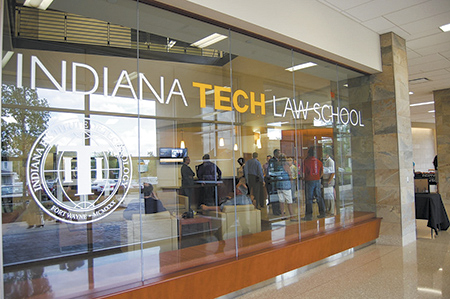 The closing of 4-year-old Indiana Tech Law School in Fort Wayne, and the revelation that 138-year-old Valparaiso University Law School faced an uncertain future, made law school troubles the top legal news story of 2017, as determined by the staff of Indiana Lawyer. Changes on the federal and state bench also were among the year's top stories.
Read More
Breaking news and online updates of major legal stories were the most-read articles on TheIndianaLawyer.com in 2017, according to an analysis of pageviews. Here are the IL's Top 20 most-read online stories of the past year.
Read More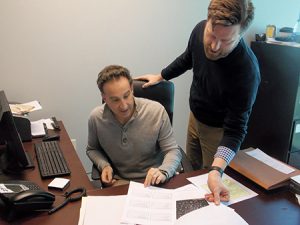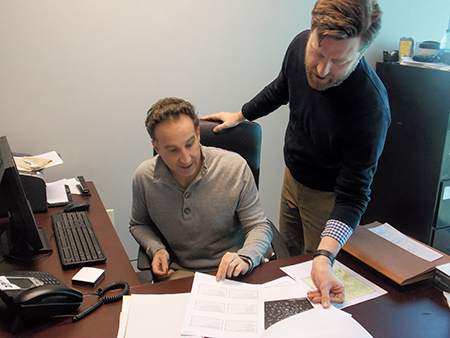 A new initiative launched at Indiana Legal Services is aimed at helping nonprofits with their legal needs. The Community Development Legal Project, which officially started in September, is designed to provide services to 501(c)(3) organizations that stretch their dollars to serve the indigent population and have little or no resources to spend on hiring attorneys to draft agreements, file for tax-exempt status, or handle other legal issues.
Read More
Expanding retail sales of cold beer beyond liquor stores and permitting Sunday sales of alcohol are among the issues that will once again be on tap for lawmakers in the 2018 session of the Indiana General Assembly.
Read More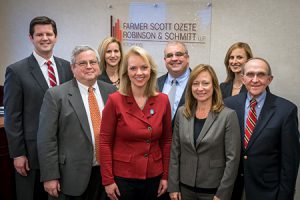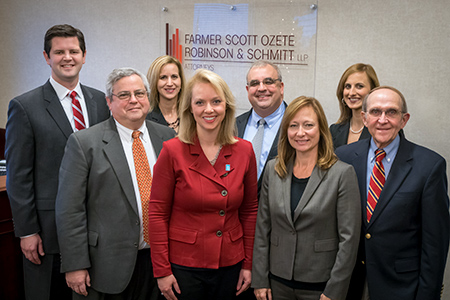 Major Lindsey & Africa, a recruitment and consulting firm for the legal industry, has released its 2018 Industry Outlook report outlining what law firms can expect in the new year. In short, law firms will remain under increasing pressure to keep costs low and productivity high, so firms are expected to focus on core strengths and retaining key personnel.
Read More
The drumbeat to reexamine the practice of cash bail in Indiana and nationally has grown louder in recent years as jails groan under the weight of overpopulation. A court pilot program in Indiana assesses risk while a private initiative in New York uses computing power to raise money to pay bail for nonviolent arrestees.
Read More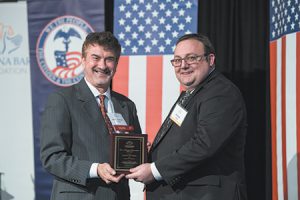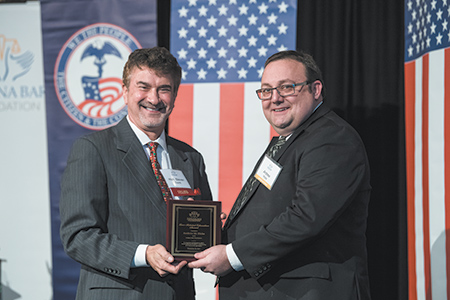 An Elkhart lawyer who teaches schoolchildren the value of voting is among six attorneys recognized by the Indiana Bar Foundation for their volunteer efforts.
Read More
Lawyers are an eclectic bunch who never seem to run out of stories to tell. Here is a look back at some of the memorable stories of Indiana attorneys and what they were up to — on and off the clock — from these pages in 2017.
Read More
Read Indiana appellate court decisions from the latest reporting period.
Read More
For 29 years, Bob Denney of Robert Denney Associates, Inc., has published his annual "What's Hot and What's Not in the Legal Profession." Firm leaders, industry consultants and legal junkies like me have looked forward to Bob's compilation of industry news. Alas, unless he changes his mind, the 2017 bulletin will be Bob's last.
Read More
In theory, Periscope could be useful to broadcast important societal interactions such as civil unrest events, or disaster relief response efforts. In practice, there are probably better social media avenues for such things.
Read More
Here is a quick look back at some interesting observations about mediation from journals and law review articles in 2017.
Read More
Bob Hammerle says Gary Oldman delivers an Oscar-worthy performance as Winston Churchill in "Darkest Hour," while "The Last Jedi" is captivating as the latest "Star Wars" feature.
Read More
Rebecca W. Geyer leads the Indianapolis Bar Foundation as president in 2017. Find out who's who on the foundation's board of directors.
Read More
The ancient novel "The Book of the City of Ladies" serves as a reminder that in this and other unexpected places one can learn (or relearn) tactics to hone our craft. More broadly, it is reminder that today — as in fifteenth century France — there remains a need for effective advocates.
Read More