DEC. 31, 2014-JAN. 13, 2015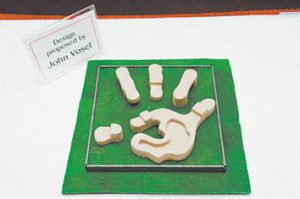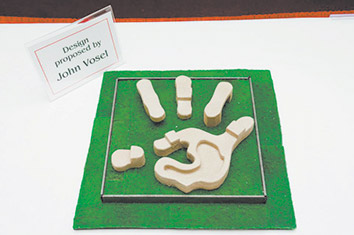 A plan by the inaugural class of the Indiana State Bar Association's Leadership Development Academy to honor retired Indiana Chief Justice Randall Shepard has unraveled, and class members are preparing to consider several options for moving forward, including scrapping the project altogether.
Read More
Despite a series of court rulings upholding Indiana's right-to-work law, unions are not stopping their efforts to have the law overturned. Some opponents are considering petitioning for a review by the Supreme Court of the United States as well as filing another lawsuit in Indiana state court.
Read More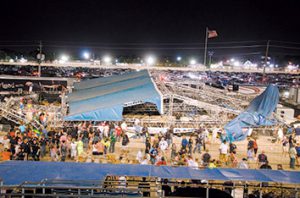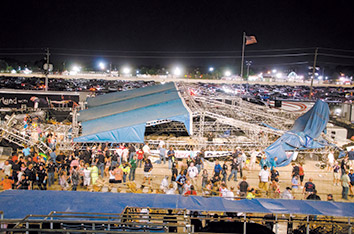 While the lone victim of the Indiana State Fair stage collapse who declined to settle with the state aims to prove caps on its liability are unconstitutional, judges who heard the appeal focused on why she was denied her day in court.
Read More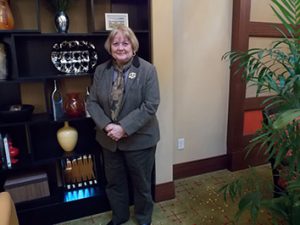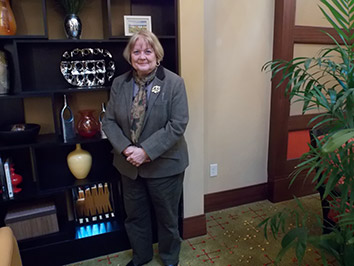 Judy Stanton was not immediately attracted to the law. She graduated from college and started a family. But an article she read in the mid-1970s in her alumni magazine about lawyers sparked her interest in the law. She's since spent more than 30 years helping the underserved.
Read More
The Marion County Sheriff's Office is facing a proposed class-action lawsuit from defendants who were jailed in some cases for days after being found not guilty, posting bond or being ordered released by a judge.
Read More
An Indiana federal court that for a dozen years was presided over by the same four judges has undergone a near-total overhaul in the past two years.
Read More
This year could be described as a historic one for Indiana. The state's ban on gay marriage was overturned by the courts, and, for the first time, a woman was chosen as chief justice of the Indiana Supreme Court. In fact, women are leading most of the courts in Indiana. In 2014, we saw changes in the law schools, a new criminal code implemented, and attorneys in trouble with the court and the law. (Remember the attorney who doesn't like to wear socks?)
Read More
Attorneys from an Indianapolis law firm suggest lifting qualified immunity, the shield that protects police officers' actions.
Read More
Attorney David Hurley writes about his work for the state on the Gregory Resnover execution. Resnover was put to death by electrocution in 1994.
Read More
Jon Quick offers tips for firms to consider when creating an effective marketing plan.
Read More
Bob Hammerle says a tearful goodbye to the "Hobbit" series.
Read More
The Indiana Supreme Court issued an order Thursday suspending Dianna L. Bennington, the Muncie City Court judge who faces 13 counts of misconduct.
Read More
Gov. Mike Pence, who has said he wants Indiana to be a leader in giving criminals who've served their time a second chance, hasn't granted a single pardon during his first two years in office.
Read More
A federal jury awarded a former teacher nearly $2 million Friday after finding that a northern Indiana Roman Catholic diocese discriminated against her by firing her after church officials learned she was trying to get pregnant through in vitro fertilization.
Read More
The American Bar Association has completed work on a national database that identifies the legal restrictions and prohibitions that individuals convicted of a crime face in addition to the sentence imposed by the court.
Read More
Victims of convicted fraudster and former attorney William Conour have settled a lawsuit that named a one-time Conour associate as a defendant.
Read More
Read recent Indiana appellate decisions.
Read More
Read whose discipline was recently postponed by the Indiana Supreme Court.
Read More
I recently led a panel discussion among three in-house attorneys, J. Scott Enright with Emmis Communications, Ann Dee with Duke Realty and Chad Pryor with HighPoint Global. The panel was convened in coordination with a corporate counsel survey conducted by the Indiana Lawyer and co-sponsored by Benesch.
Read More
Members of the IndyBar Criminal Justice Section took time to recognize the contributions and achievements of several of their colleagues at the section's holiday party, held Thursday, Dec. 18 at J. Edgar Law Offices.
Read More
Holly Wanzer shares some of the best advice she's received regarding civility.
Read More
Each year, the IndyBar Women and the Law Division presents the Antoinette Dakin Leach Award to recognize the accomplishments of a female attorney in central Indiana. The award is named in honor of Antoinette Dakin Leach, one of the first women admitted to the Indiana Bar.
Read More