FEB. 12-25, 2014
In honor of Valentine's Day, we asked readers to tell us why they love the law. You can read their responses here. An Indianapolis criminal law attorney says the airport site for the proposed Marion County Criminal Justice Complex cannot work. An American Bar Association task force is asking for a review of law school costs.
A Clark County judge and his staff are accused of wrongful jailings, arrests and searches of drug court participants.
Read More
Changes in the House of Representatives toughened some drug sentences and established funding mechanisms.
Read More
In its year and a half examination of how lawyers are educated, the American Bar Association Task Force on the Future of Legal Education concluded the financial system law schools have developed to provide that education must be re-engineered.
Read More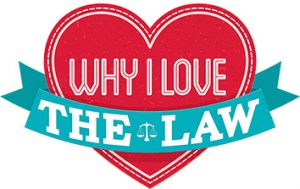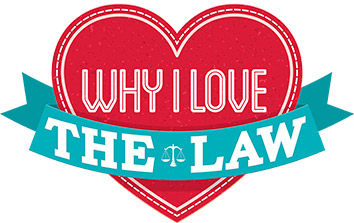 In honor of Valentine's Day, we asked Indiana Lawyer readers to tell us why they love the law. The responses contain a common theme – people – whether it's working with talented colleagues, teaching others about the law or helping people navigate through the legal waters.
Read More
Indianapolis International Airport may be officials' preferred location for a proposed Criminal Justice Complex, but some attorneys who work in the system are critical of the idea.
Read More
The most serious cases from among more than 950 patients around the nation who claim they were harmed by a Warsaw company's implanted hip-replacement devices will share in a settlement expected to exceed $100 million, according to an attorney involved in the case.
Read More
Eric Essley writes about a few of the health care-related lien statutes often encountered and/or cited by the plaintiff's bar and their in-house/defense counterparts when trying to settle claims.
Read More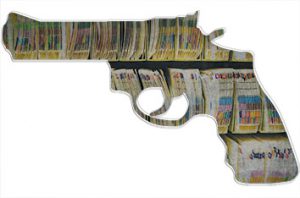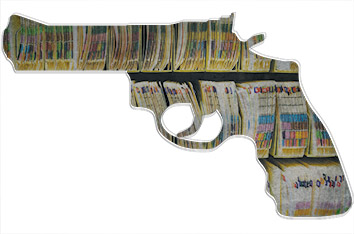 What the U.S. Department of Health and Human Services calls a modification to rules protecting patient privacy has sparked similar outcries from groups that might normally find themselves opposing each other. The National Alliance on Mental Illness and the Gun Owners of America both have come out against a proposed rule change to the Health Insurance Portability and Accountability Act that would allow health care entities to release the names of some mental health patients to the national firearm background check system.
Read More
What happens when a family member is diagnosed with a terminal illness and begins the somber review of their bucket list, noticing that a trip to Las Vegas is still unchecked? Would taking time to accompany and care for that family member be included in the definition of caring for under the FMLA?
Read More
It's that time of the year when Bob Hammerle makes his Oscar picks. See if you agree with his choices.
Read More
We're already over a month in to 2014. So far, the weather has wreaked havoc on school and work schedules. If you are like me, the list of things to accomplish has only gotten longer as a result. The solution? Use your technology tools more efficiently. Here are three concepts and related tips to help you (and me) dig out and catch up.
Read More
Unfortunately, there comes a time in some attorney-client relationships when breakup is inevitable. You may have tried to "work things out" with your client, but things only got worse. So what do you do?
Read More
While I am not arguing against a person's right to own guns or protect himself from threat, here is the question I can not shake: When does one person's right to own a gun trump another person's right to return home alive? In fiercely protecting one, we are clearly not doing enough to ensure the other.
Read More
Meet the 2014 officers of the Marion County Bar Association.
Read More
Read recent appellate opinions from Indiana courts.
Read More
Read who's been suspended by the Indiana Supreme Court.
Read More
He is a graduate of the Indiana University Maurer School of Law – Bloomington. He served as Director of Litigation at the Legal Services Organization of Indiana and as the Executive Secretary of the Indiana Supreme Court Disciplinary Commission before joining Barnes & Thornburg LLP. He is Donald Lundberg, and he has been served with interrogatories.
Read More
We had several members of the IndyBar, including some board members, ask us to consider adopting a response to HJR-3 for various reasons. After two separate board meetings and hours of discussion at each one, it was clear that emotions were running high on the proposed amendment. We had outstanding discussions with input from every single board member. I am very proud of the approach, candor and intense yet respectful discussions the board had during the process.
Read More
Since early 2013, the IndyBar and local legal service providers have been teaming up to provide pro bono help in family law cases. As the second year of this joint effort begins, more than 100 cases have been placed and additional volunteers are needed to provide assistance to those in need.
Read More