FEB. 7-20, 2018
Deep divisions over hate crimes legislation led Senate committee leaders to pull the bill from a vote last week. Civil forfeiture reform is advancing in the legislature, but not without continuing concerns over due process. Career prospects for paralegals are twice as good as the average projected growth rate across all professions over the next decade, federal labor statistics say.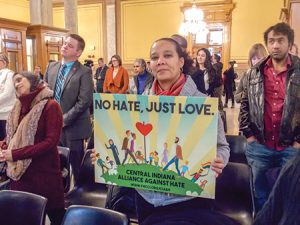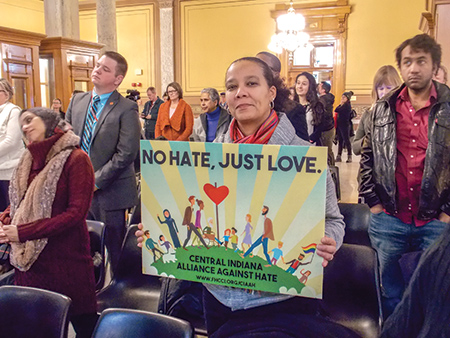 Fourteen days after rallying on the third floor of the Indiana Statehouse to cheer, applaud and push the Legislature into passing a hate crime bill this session, advocates were stunned the measure failed last week to even get a committee vote.
Read More
The Indiana Senate has approved a bill that would reform many aspects of Indiana's civil forfeiture framework, a move local attorneys who practice such cases say is a step in the right direction. However, concerns remain about whether the legislation provides criminal defendants sufficient due process.
Read More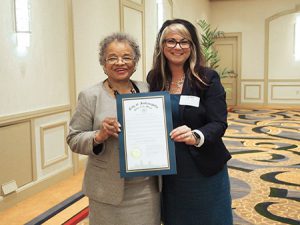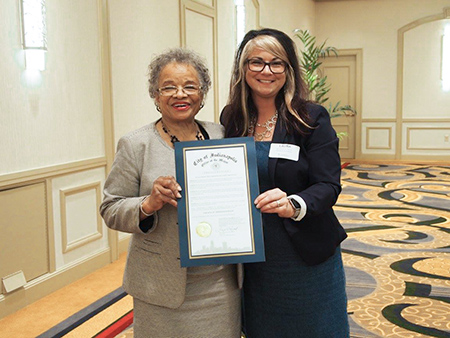 They're the silent saviors, the unsung heroes of the practice of law. Without them, most attorneys agree the show could not go on. So, it's no surprise that the paralegal job market is in the midst of a growth spurt predicted to last for at least eight more years.
Read More
For the second year in a row, a legislative push for an End of Life Options Act failed to gain traction in the Indiana Legislature, disheartening advocates. Opponents argue such legislation would create a slippery slope toward euthanasia.
Read More
Attorneys at Faegre Baker Daniels LLP are part of the legal team representing Michigan voters who filed a complaint in December over partisan gerrymandering. The suit brought to seven the number of such challenges filed since 2016 and fueled hope that the U.S. Supreme Court will rule the practice unconstitutional and offer guidance for how to draw district lines.
Read More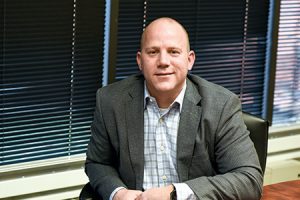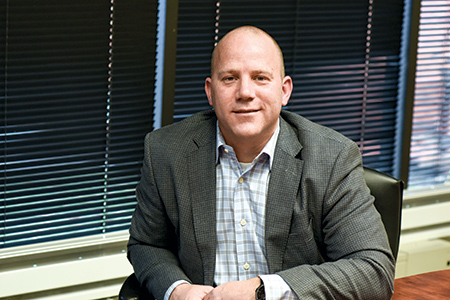 Ben Habegger is combining his knowledge of business with his entrepreneurial mindset. He has launched a solo practice, Outsourced General Counsel, LLC, offering his services as an in-house lawyer to small businesses that do not have a legal department, and to larger companies that may need short-term legal help with a project or to cover a leave of absence.
Read More
Read Indiana appellate court decisions from the latest reporting period.
Read More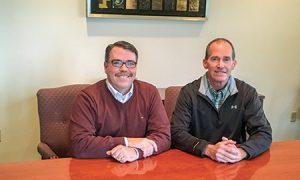 Persistence, experience and a healthy dose of intuition — with those three attributes, two retired Indianapolis police officers have created a litigation support operation that local attorneys say provides invaluable investigative work and strengthens their cases.
Read More
Though the idea of smart contracts was first proposed by computer scientist Nick Szabo almost 25 years ago, only recently has true potential of the format begun to be realized. Smart contracts soon may change the way many lawyers practice.
Read More
Recent advances in technology assisted review, or TAR, significantly reduce the time and cost to review data to cull responsive documents.
Read More
In a case where lots of documents are expected, an online platform can be used to exchange some of them. Given the time and expense associated with the discovery process, we must find creative ways to make the process less burdensome.
Read More
The primary reason why law practice succession planning is needed is to protect an attorney's clients and their interests. We need to ask ourselves, "If I slow down, retire, close my office, become disabled or die, who will make sure that my clients' legal needs are served?"
Read More
Any seasoned trial attorney who has worked with expert witnesses in litigation will get instant heartburn at learning that opposing counsel has raised a Daubert challenge. But do Daubert challenges always derail expert opinions and testimony, or can attorneys proactively take steps to deal with them?
Read More
Every trial judge must balance the letter of the law with the conscience of the community. A judge must be able to put any case in a full social and human context before applying the technical rules of the law. To do otherwise is to lose the most important and powerful tool upon which every judge must rely: the ability to feel.
Read More
Film reviewer Bob Hammerle says "Call Me By Your Name" earns its Best Picture nomination, and "Molly's Game" contains some treats for attorneys.
Read More
Read who has been suspended from the practice of law recently.
Read More
This year, both the Indianapolis Bar Foundation and the IndyBar will embark on a capital campaign to raise $500,000 for a new home. While the campaign will honor the Foundation's 50-year history, its aim is to pay for new space to better serve our members' needs.
Read More
Black history is the present. It's all around us in ways most can't see, but can feel. It's in the stride of every African-American attorney standing on the shoulders of Indiana's great legal giants. Few giants stood as tall as lawyer and leader in the fight for civil rights in Indiana, as Henry Johnson Richardson, Jr., (1902-1983).
Read More
While the plethora of coverages under insurance that protects businesses can be confusing, you owe it to yourself and your company or public entity to consider all of your insurance when an employment claim arises, including policies not specifically designed for employment claims. Your premiums may have bought you more protection than you realize.
Read More
The IndyBar Legislative Committee, co-chaired this year by Lawren Mills of Ice Miller LLP and Mindy Westrick of Faegre Baker Daniels LLP, provides weekly Bill Watch reports throughout the session, which highlight progress and recent actions taken on bills being monitored by the association.
Read More
As attorneys who practice frequently in the area of medical negligence, it is not uncommon to be presented with a case in which the plaintiff seeks damages under both the Medical Malpractice Act (MMA) and the Wrongful Death Act. This article describes how these statutes work together, how to apply the caps, and discusses when a provider can be responsible for paying more than the MMA cap.
Read More
Get to know a new member of the Defense Trial Counsel of Indiana.
Read More