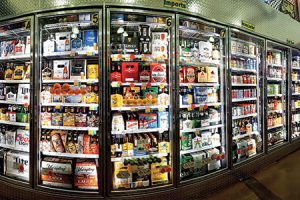 The requirement that alcohol permit holders live in the state where they do business is based on the simple notion that neighbors care more about the well-being of their communities than out-of-towners do. But a Tennessee case challenging that notion in the U.S. Supreme Court could spill over on similar Indiana laws.
Read More
The advent of electronic filing has changed the way Hoosier attorneys do business. Tasks that once required lawyers and their staffs to sift through Bankers Boxes and drive to courthouses can now be completed with just a few keystrokes. As of the end of 2018, 85 of Indiana's 92 counties had implemented voluntary e-filing, with many of those counties now requiring attorneys to file at least some documents electronically.
Read More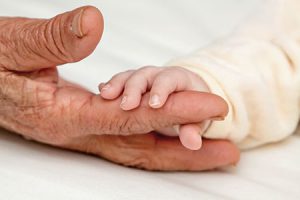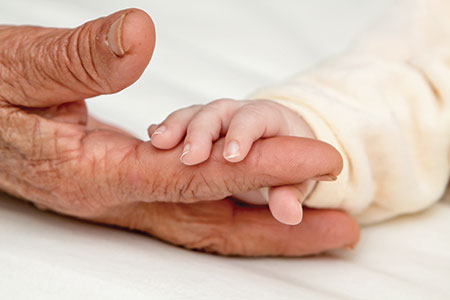 Current federal and state law generally defers to a parent's judgment when it comes to grandparent visitation, with the United States Supreme Court ruling that the right to rear a child as desired is among the most fundamental rights of parents. But a bill filed this year in the Indiana Legislature would give both grandparents and great-grandparents another avenue to obtain standing to petition for visitation.
Read More
At Indiana University, Purdue University, Notre Dame and elsewhere, specialized university technology and commercialization offices are taking an expanding role in protecting the intellectual property of academic research, innovations and inventions.
Read More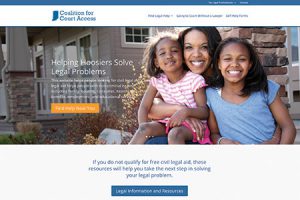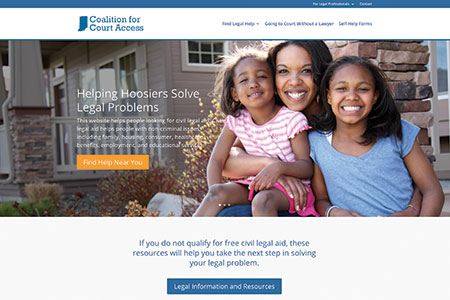 The Coalition for Court Access recently launched the website Indianalegalhelp.org. Now, Hoosiers needing help with a divorce, child custody issue, eviction or other civil legal problems have a new place to find answers and additional resources without having to make a phone call, schedule an appointment or even drive to a courthouse.
Read More
A recent study examined 12 separate legal services agencies around Indiana and calculated the organizations' social return on investment. The group dug into the financials for the year 2017 and concluded that for every $1 invested in Indiana legal aid that year, the state received $6.70 in immediate and long-term financial benefits.
Read More
A suit filed by the American Civil Liberties Union of Indiana on behalf of homeless clients alleges two as-yet unidentified Indianapolis police officers unlawfully seized and destroyed the belongings of five homeless individuals who had been living under a railroad bridge.
Read More
Read Indiana appellate court decisions from the most recent reporting period.
Read More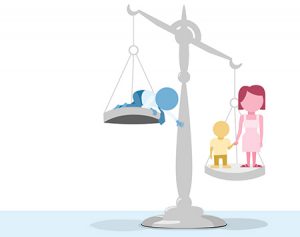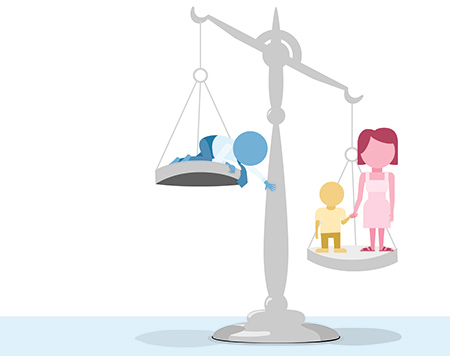 A prevailing perception that family courts are biased against men lingers, including in Indiana. Fathers' rights groups across the country do not have a laundry list of specific things they want, but they are advocating for the more general position of equal treatment in the family courts. A Statehouse bill would take a step in that direction.
Read More
For those who are legal counselors to families, you have heard objections many times when the parents have told their adult daughter (or son) that they need to have a premarital agreement. The child is in love. She has found the person with whom she will spend the rest of her life. The person with whom she will raise a family. There is no possible way they would ever divorce, so why does she need a premarital agreement? The simple answer — she needs one!
Read More
In recent years, prenuptial, postnuptial and cohabitation agreements have become increasingly common in the United States. The increase in interest can be traced in part to the shifting of societal norms surrounding marriage, cohabitation, and divorce among the country's different age demographics.
Read More
Movie review Robert Hammerle finds very different kinds of Hollywood magic and Oscar-worthy performances in "Mary Poppins Returns" and "Vice."
Read More
Who's the new IndyBar president? We sat down with Tom Barnard of Taft Stettinius & Hollister LLP to give you an exclusive peek inside the mind of the IndyBar's newest leader! Check it out!
Read More
At the November annual meeting of the Defense Trial Counsel of Indiana, the following officers and directors were elected. They assumed office January 1, 2019.
Read More
Candid commentary from the bench was a highlight of this year's IndyBar E-Discovery Day program. Technology competence emerged as the major theme of the judicial panel. Proportionality and the role of e-discovery consultants were among the other interesting topics.
Read More
A man much wiser than myself once said, "If you're not making mistakes, you're probably not doing anything. Doers make mistakes. This isn't a shortcoming; it's a defining characteristic of human achievement.
Read More
Start your new year with a resolution to SAVE MONEY! We're bringing back Free Fridays in 2019, which means you'll save more time AND money with these complimentary offerings.
Read More