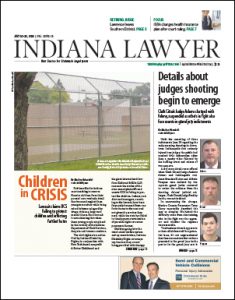 JULY 10-23, 2019
After a Clark Circuit judge was among those charged with a felony for his involvement in a fight in which he and another judge were shot and wounded, details about what happened in the early morning hours of May 1 began to emerge. The latest public-interest lawsuit against the Indiana Department of Child Services alleges the agency is failing to protect children and inflicting further harm. In what has become a near-annual ritual recently, a federal judge blocked Indiana's latest attempt to restrict access to abortion.
Clark Circuit Judge Andrew Adams was charged with a felony and suspended from the bench after a Marion County grand jury indicted him and two other men after an apparent fight in which Adams and fellow Clark Circuit Judge Bradley Jacobs were shot and wounded.
Read More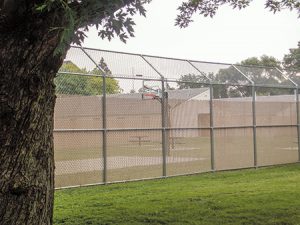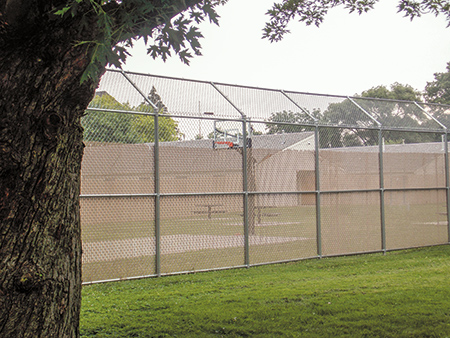 Children going into the state's child welfare system end up more broken, attorneys suing the Department of Child Services say, because they are not being provided with therapy and treatment to help them heal. Rather, the lawyers contend, DCS is just finding beds to stick the kids in and forgetting about their other needs.
Read More
In the same day a federal judge blocked an Indiana law that would have banned a second-trimester abortion procedure, a conservative United States Supreme Court justice agreed not to hear a similar case from another state.
Read More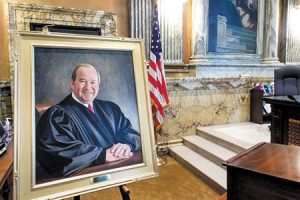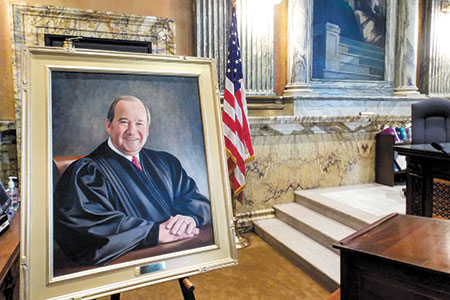 Through his nearly 17 years on the federal bench, Judge William T. Lawrence often set aside his work and welcomed into his chambers young attorneys who had arrived seeking his advice, counsel and encouragement. At his recent retirement celebration, his Southern Indiana District Court colleagues said Lawrence was fair, smart and always kind.
Read More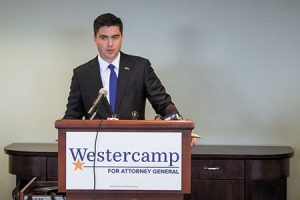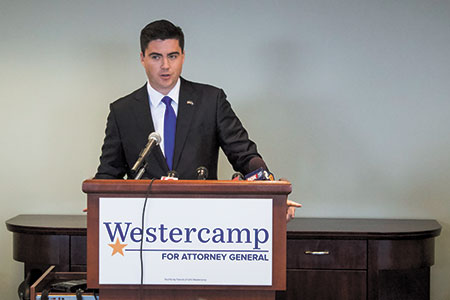 John Westercamp, an attorney with Bose McKinney & Evans LLP, is the first announced candidate for next year's Republican nomination to become the Indiana Attorney General as the political prospects for embattled AG Curtis Hill remain unclear.
Read More
Advocates say alternatives to detention are benefiting kids, and Indiana is in line with statistics showing that across the country, youth incarceration and juvenile crime are declining.
Read More
Read Indiana appellate court decisions from the most recent reporting period.
Read More
Forgive me, but I have grown a little obsessed with what is going on in Guantanamo. Specifically, I have been following the Abd al-Rahim Hussein Muhammed al-Nashiri case from afar. I'm interested in the al-Nashiri case mainly because Hoosier attorney Rick Kammen represented al-Nashiri.
Read More
Over the past few months I have been helping three sole owners of law practices develop succession plans. They have presented some unique challenges as I help them.
Read More
During my initial campus visits to Indiana law schools, I encountered several students who manifested the stressors of their academic environment in a number of ways. Some had turned to alcohol and other drugs, sometimes resulting in serious consequences such as DUI arrests and academic probation. Others demonstrated noticeable signs and symptoms of mental health conditions, such as anxiety and depression.
Read More
Movie reviewer Robert Hammerle says the summer blockbuster "Toy Story 4" is an immediate Oscar front-runner, and "Yesterday" is a magical mystery tour that wonderfully manages to imagine life without the Beatles.
Read More
I've always been fascinated by the law of unknown consequences. Books have been written and movies have been made about the dominos that fall after some seemingly random act. But most of these stories are negative. We focus less on the positive, perhaps because we hear less about it. Yet I would argue that we have overlooked one of the most important aspects of human existence — the positive impact we can have on others whom we may never see again.
Read More
The nominations for IndyBar's 2020 Board of Directors are now open, and it's up to you to help determine the future of your local bar association! Several positions, noted below, will be available in 2020.
Read More
"Lawyer-only" coworking facilities are popping up in bigger cities. Coworking facilities help address confidentiality concerns and other lawyer-specific concerns while saving a small/solo practitioner money by reducing overhead and allowing a la carte pricing, depending on one's needs.
Read More
Tune in each week for webinars on a variety of practice management topics with IndyBar Law Practice Management Consultant Jared Correia. Each webinar will pack in helpful tips, useful information and plenty of time for Q&A with our expert.
Read More
Nominations are being accepted for the 2019 Antoinette Dakin Leach Award and attorney and judicial professionalism awards.
Read More
In many instances, a policy-limits demand results in a discussion between defense counsel and the policyholder about the policyholder's desire to settle the lawsuit to avoid the risk of personal exposure and/or to avoid the emotional stress of litigation. But what if the policyholder does not want to settle the lawsuit? What if the policyholder wants her day in court? What if the policyholder is willing to risk personal exposure? What should defense counsel and the insurance company do if they believe the case should be settled?
Read More