JULY 27-AUG. 9. 2016
A small cohort of the Indiana legal community whose excellence in athletics got them to the cusp of the Olympics look back at their training and trials. Ties to a Florida firm burn several Indiana lawyers, including one facing discipline who says he is fighting for his livelihood. Indiana commercial courts are open for business, but only a handful of cases have been filed so far.
No ribbon-cuttings heralded the opening of Indiana's six commercial courts around the state June 1, but lawyers with complex business disputes have found their way to the forums the Supreme Court established as a pilot project.
Read More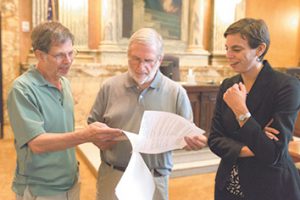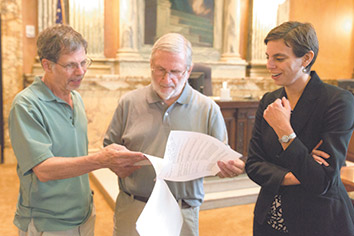 The U.S. District Court for the Southern District of Indiana is preserving stories about three notable cases for an hour-long documentary on the federal courts in Indiana. The film's release will coincide with the institution's bicentennial next year.
Read More
Key to bringing on new clients and keeping existing ones is talent attorneys. Firms across the country, including in Indiana, are raising associate pay to attract those attorneys.
Read More
Chief Judge Richard Young is confident the new mandatory pro bono rule adopted by the U.S. District Court for the Southern District of Indiana will solve problems caused by pro se litigants trying to navigate the federal judiciary.
Read More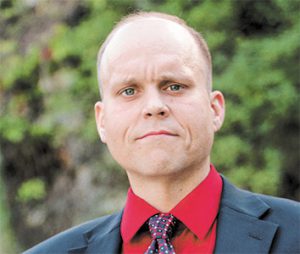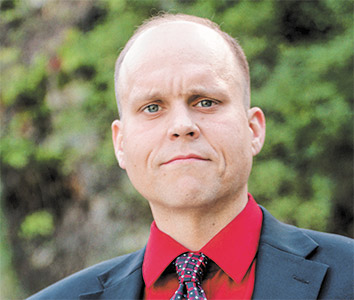 Small-town lawyer Justin Wall argues in his discipline case that he's fighting not just for his career, but for the livelihoods of his Huntington co-workers and the needs of his community after he tried to drum up business with a regretful decision to answer a Craigslist ad four years ago.
Read More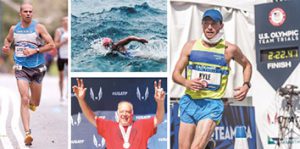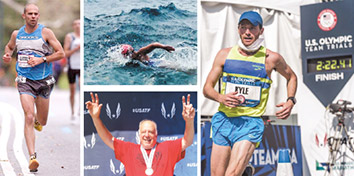 Hoosier lawyers and law school grads have run, swam and thrown for Olympic trials.
Read More
Three Democratic senators failed in their attempt Wednesday to force the Senate to hold a vote on the nominees to the federal bench, creating more doubt as to how many judges will be confirmed before the end of the year.
Read More
Despite a caseworker's lawsuit against the Indiana Department of Child Services, her employer says she's right: There aren't enough caseworkers to handle the exploding growth in cases of Indiana children and families in crisis. But that's where the agreement ends.
Read More
A new law furthers the group's power of attorney arrangement in order to keep kids out of the child welfare system.
Read More
Opioid and heroin abuse or overdose commonly result in the temporary removal of a child from the custody of her natural parents; prevention of reunification with natural parents; or termination of parental rights. Thus, family law practitioners would be well suited to review the relevant statutes and case law involving custody and third-party custody proceedings, among other things.
Read More
When — if ever — is it appropriate for an attorney to report child abuse learned through client representation? The answer centers on the difference between confidentiality and privilege.
Read More
I'm taking a break from these two weeks of political conventions and attempting instead to refocus on important local topics. A perfect example is the fun evening coming up to celebrate the 75th anniversary of the Indianapolis Legal Aid Society.
Read More
In my last article, I alerted you to some of the issues involving email privacy and encryption. Today's article will look at another area of concern regarding privacy: smartphone location tracking and activity logging.
Read More
Although referred to by some as the "mandatory pro bono rule," in fact the rule is entitled "Representation of Indigent Litigants," and is multi-faceted.
Read More
Law firms today must change their approach toward business development and marketing and embrace the change.
Read More
Bob Hammerle says "The Secret Life of Pets" will leave a smile on your face.
Read More
A Gary bar that allowed patrons to watch an Ultimate Fighting Championship broadcast must pay more than $6,000 in damages for failing to pay for a license to air the broadcast, a federal judge ruled.
Read More
The 7th Circuit Judicial Council is now accepting applications for judge in the U.S. Bankruptcy Court for the Northern District of Indiana in Hammond.
Read More
In recognition of District Judge Sarah Evans Barker's more than 30 years of service on the federal bench, the U.S. District Court for the Southern District of Indiana has named a courtroom in her honor.
Read More
A federal judge last week kept alive a lawsuit filed by a northern Indiana maker and seller of Square Donuts against Square Donuts Inc., the Terre Haute-based company that sells its trademarked treats mostly across the four corners of southern Indiana.
Read More
Former Indiana lawyer William Conour filed a pro se jailhouse pleading Thursday asking the 7th Circuit Court of Appeals to appoint a non-public defender at taxpayer expense to reopen the limited appeal of his wire fraud conviction.
Read More
Read recent Indiana appellate decisions.
Read More
Read who's been disbarred by the Indiana Supreme Court.
Read More
This article examines the role stare decisis played in deciding personal injury cases stemming from asbestos.
Read More
As we scratch our head over the behavior of those we see on the nightly news, we must do our part to maintain the integrity of the law, treat each other with respect and serve as a far more positive example to our colleagues, our clients and our community.
Read More
Professionalism—it can mean something different to everyone. Luckily, a recent IndyBar program—"Can't We All Get Along?"—shed light on this topic and was the first IndyBar CLE program to be aired on Facebook Live.
Read More
Are you wondering why you should donate to the Indianapolis Bar Foundation? Meet Caren Chopp, and you will understand the importance of the IBF and the funding that it provides.
Read More