JUNE 13-26, 2018
Private attorneys in death penalty cases are create dilemmas and taking public defenders and judges into uncharted territory. Are you working hard or hardly working? A survey says half of law firm partners are not sufficiently busy. An IU McKinney professor is launching Smart Arb — an arbitration center for international businesses inspired by the developing World Trade Center-Indianapolis.
Capital cases are entering what one judge calls uncharted territory, faced with determining whether an accused killer is entitled to court-appointed counsel of his choice or must be represented by a lawyer certified to defend death penalty cases.
Read More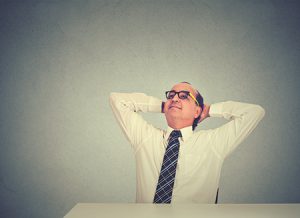 It's frustrating for any high-performing employee: You're glued to your computer, fingers furiously flying across the keyboard to finish your report, brief or project. Then you look over and see a co-worker chatting with a friend, playing on their phone or scrolling through their Facebook feed, seemingly without a care or a deadline to meet.
Read More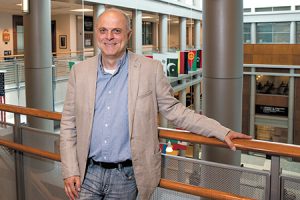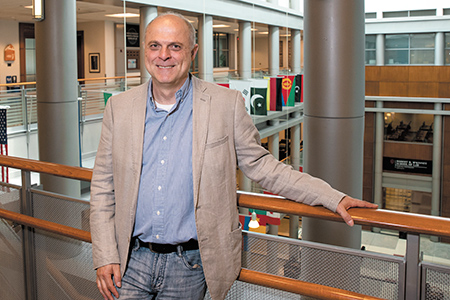 Through SmartArb, professor Emmert hopes to provide a cheaper, more efficient method of dispute resolution for international businesses through arbitration rather than litigation. SmartArb responds to a need identified by the developing World Trade Center-Indianapolis.
Read More
In just 30 pages, the Indiana Supreme Court "redrew (Indiana's) premises liability landscape," an appellate court judge recently noted. The October 2016 rulings redefined the parameters courts — not juries — must use when determining whether the harm alleged in a negligence case was was foreseeable, giving rise to a duty.
Read More
Despite Indiana's unemployment rate of 3.2 percent, the General Assembly is still required by law to perform a yearly checkup of the unemployment fund to make sure the nest egg is strong and healthy enough to support Hoosier workers who are laid off. However, at present, no examination has been scheduled.
Read More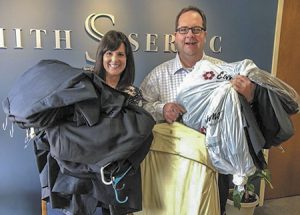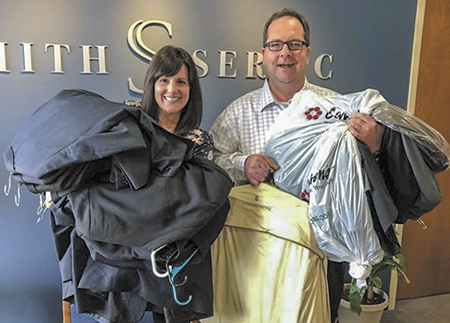 Suits, skirts, pants, shirts, blouses, shoes, belts, neckties and socks donated by Lake County lawyers are helping ex-offenders turn their lives around, starting in the the Community Transition Court.
Read More
The Indiana Attorney General's office recently underwent a design-on-a-dime renovation completed with the help of woodworkers from the Department of Correction and thrifty bargain-hunting by the office's staff.
Read More
Read Indiana appellate court decisions from the most recent reporting period.
Read More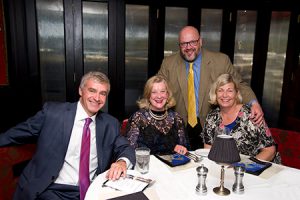 It's not uncommon for South Bend attorney Frank Julian to be involved in an email discussion about an important case or legal issue on a Saturday or Sunday, but it's not because his work keeps him chained to his desk all weekend. Instead, Julian often finds himself engaged in discussions with fellow members of the Indiana Trial Lawyers Association, the organization he has been tapped to lead in 2018.
Read More
Indiana Trial Lawyers Association leaders said it was natural for the organization to pledge $25,000 for the national high school mock trial championships to be held in Evansville in May 2020.
Read More
We are aware that our smartphones act as personal locator devices. Google gathers location data from Android smartphones through many methods. Recently I was reminded of how disturbingly detailed — and fallible — this tracking information can be.
Read More
Rule 1.17 of the Rules of Professional Conduct, which deals with the sale of a law practice, is a restraining force in law practice succession planning. There are good reasons for this rule, such as putting our clients' interests before our own, but no other profession faces the restrictions an attorney has when selling a law practice.
Read More
For busy professionals who love what they do, there is a constant challenge. They simply feel that they don't have time to live life and stay on top of their legal careers. They constantly are asking themselves and others, "How can you do it all?" One significant question that we often overlook is "What does 'all' mean?"
Read More
Since taking the bench in March, Magistrate Judge Doris Pryor has been immersed in the work of the court.
Read More
Movie reviewer Robert Hammerle finds much to like in documentaries about Pope Francis and Justice Ruth Bader Ginsburg.
Read More
Read about attorney disciplinary actions from the most recent reporting period.
Read More
After an admirable career of 18 years on the appellate bench, retiring Judge Michael P. Barnes addressed the new class of attorneys at the Indiana Supreme Court Admission Ceremony on May 15. Here are his remarks, which focused on truth, integrity and compassion.
Read More
IndyBar members gathered May 31 to celebrate the accomplishments of the paralegal community and recognize 2018 Paralegal of the Year Melissa Wakefield of Bose McKinney & Evans LLP.
Read More
Everything is fast and hot in Indianapolis this time of year, and if you have a family law case that you are initiating this month, here are a few tips to make sure you don't miss a beat in the heat.
Read More
This is the first of the Indianapolis Bar Association's Insurance Coverage Section's attorney spotlight pieces. From time to time, we'll write about insurance coverage practitioners.
Read More
The nominations for IndyBar's 2019 Board of Directors are now open, and it's up to you to help determine the future of your local bar association! Several positions, noted below, will be available in 2019.
Read More
I invite you all to join me in San Francisco for the DRI Annual Meeting! This event will take place October 17-21 at the beautiful San Francisco Marriott Marquis Hotel.
Read More