MARCH 23-APRIL 5, 2016
Courtroom artists have provided the images that go along with some of the most famous events in legal history. When judges prohibit cameras and video equipment at trials and hearings, television stations and newspapers turn to artists to provide the visuals. A recent study shows "problematic" use of alcohol by attorneys. Thanks to the new "gig economy," disputes are increasing over who is an employee and who is an independent contractor.
The Indiana Supreme Court's ruling that the statute of repose does not apply in prolonged asbestos cases could open the door for more cases to be filed, two Indianapolis attorneys said. However, they were split if the decision was the right one.
Read More
A recent American Bar Association resolution on regulating non-traditional legal services providers coupled with a pilot project with Rocket Lawyer has stirred opposition among bar associations.
Read More
A project by the Indiana State Bar Association and currently on display at Conner Prairie seeks to highlight the beauty of Indiana's courthouses, which are not only the centers of law, but focal pieces for small town centers.
Read More
In response to a series of cases remanded from the 7th Circuit Court of Appeals, the Southern District of Indiana is attempting to recruit more volunteer attorneys and, in what one observer called a "very progressive" approach, enlist medical professionals to offer expert testimony.
Read More
The Indiana Supreme Court Disciplinary Commission would be limited to a one-year period of internal investigation of lawyers under a key change in an overhaul of rules governing attorney discipline.
Read More
With figures that say between 500,000 and 1 million Hoosiers play daily fantasy sports, state legislators decided now was the time to regulate the growing industry before it got too big.
Read More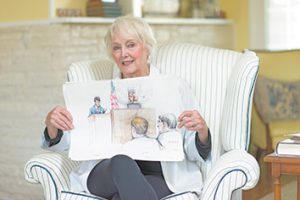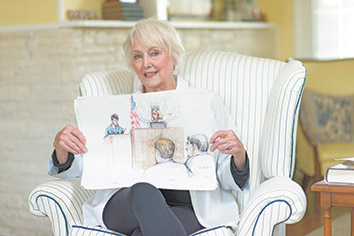 Courtroom artists have provided the images that go along with some of the most famous events in legal history. When judges prohibit cameras and video equipment at trials and hearings, television stations and newspapers turn to artists to provide the visuals.
Read More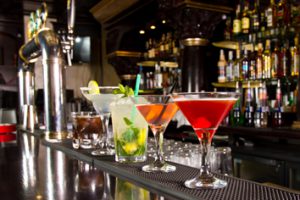 A new study completed by the American Bar Association Commission on Lawyer Assistance Programs and the Hazelden Betty Ford Foundation has given some much needed data on lawyers struggling with substance abuse and depression.
Read More
Independent contractors have long been a part of the workforce. However, with the rise of on-demand service providers who run their businesses almost solely with independent contractors, closer scrutiny is being paid to what, exactly, these workers are in the new "gig economy."
Read More
Vlink Much to the dismay of the labor community, Indiana has joined the 25 states with so-called "right-to-work" laws. Before getting to the point of this article, it's important to dispel two common myths about these laws. Right-to-work does not guarantee employment, nor does it protect employees against compelled union membership. Even in non-right-to-work states, […]
Read More
In light of development in gender discrimination cases, what should wise employment counsel advise clients to do?
Read More
A proposed overhaul of Admission and Discipline Rule 23 contains some good ideas among the 108 pages of side-by-side comparisons of the old and the new. But the proposals would do little to deprogram the Supreme Court Disciplinary Commission's culture of confidentiality or boost public confidence in the agency that polices Indiana attorneys.
Read More
The U.S. Supreme Court recently held that an unaccepted offer of judgment under Rule 68 does not moot a class representative's claim, even when the offer is made prior to class certification.
Read More
Bob Hammerle wonders why the American public seems to reject inspiring films. Does everything have to be a cross between "Star Wars," "The Avengers" and "Jurassic Park"?
Read More
Since the Republicans took control of the Senate after the 2014 elections, the Obama administration has made only one judicial appointment as Republican senators have refused to sign off ahead of time on nominees for judgeships in their states. This is in stark contrast to President Obama's predecessors since Ronald Reagan who also faced a Senate controlled by the opposing party, yet appointed between 10-18 appellate judges in their last two years in office.
Read More
With a rise in the number of mobile-friendly offices, voluminous PDF files have quickly become the norm in today's society. PDFs have retained popularity with their innate ability to easily share across operating systems, protect content and ensure formatting remains intact across platforms.
Read More
A federal judge rejected ex-attorney and convicted fraudster William Conour's bid to reduce his prison sentence Wednesday but lifted the condition of supervised release after he serves his time.
Read More
Read who recently was reinstated and who has been suspended by the Supreme Court.
Read More
It's no secret that the IndyBar has supported merit selection for decades. It's also no secret that view is not held by everyone. I sincerely respect our members who would prefer an open partisan election of our judges in Marion County. Mostly that view is held as a result of a reverence for voting rights, which I hope we all share.
Read More
The IndyBar ADR Section Executive Committee is pleased to announce that we are hosting our second annual Spring Paternity Court Mediation Day.
Read More
For years, IndyBar attorneys have helped community members living in poverty to safeguard their futures through the Low Asset Wills Program.
Read More