Legislation and lawsuits seek to curb the government's ability to seize private property.
Read More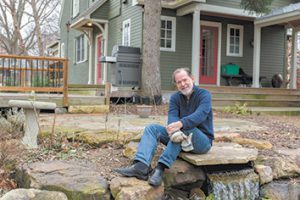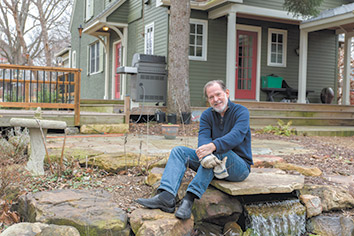 Don Lundberg and Mark Waterfill, for years well-known and well-regarded leaders in their practice areas at major Indianapolis law firms, have gone solo.
Read More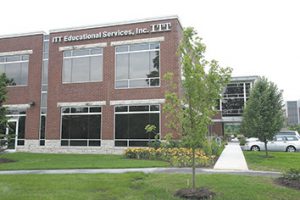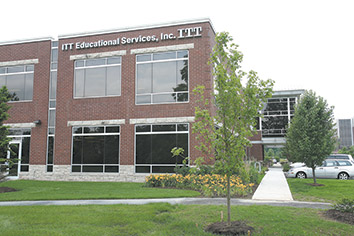 Hiring of litigation firm Robins Kaplan indicates claims may be filed against the school's leaders.
Read More
Guidance from the 7th Circuit Court of Appeals was the driving force behind an overhaul of Indiana's controversial vaping law, which is now before the House of Representatives in a significantly amended form.
Read More
Sixteen men and five women applied to succeed Indiana Supreme Court Justice Robert Rucker, the Judicial Nominating Commission announced Friday.
Read More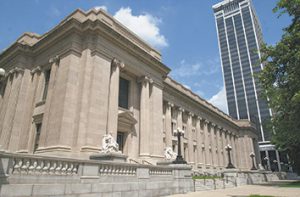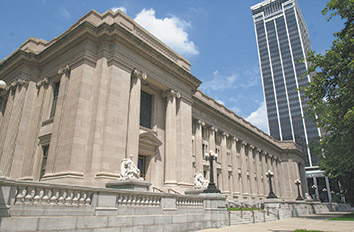 A declared judicial emergency caused by a vacancy on the bench of the U.S. District Court for the Southern District of Indiana has sparked a first-of-its kind partnership between the Southern District and its counterpart in the Eastern District of Wisconsin.
Read More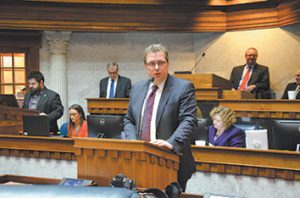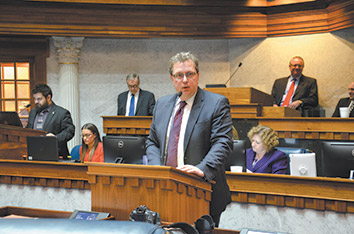 Being Indiana legislators inspired a handful to go to law school while working in the General Assembly.
Read More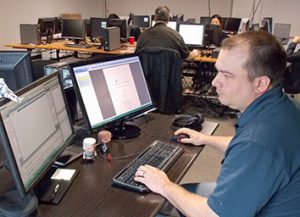 Contract attorneys no longer wear a scarlet letter as many firms and legal companies utilize these lawyers for their expertise and to lower firm costs.
Read More
The legal aid groups are working on finding new housing for people as well as securing assistance.
Read More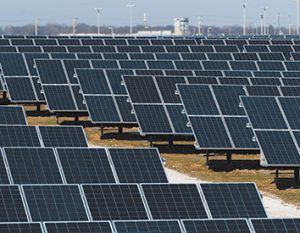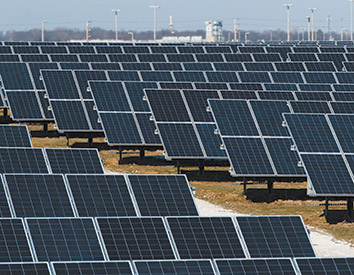 Homeowners, churches, schools among those who decry slashing incentives, though big arrays may thrive under the legislation.
Read More
In November 2016, the Indiana Department of Environmental Management incorporated the EPA's alterations to its Definition of Solid Waste (or DSW) Rule into the Indiana Administrative Code.
Read More
Behind the very technical laws we have in our state and across the country, there are broader goals and ends. When we lose sight of these, laws, like other tools, can become destructive forces that strip people of their dignity, well-being and their lives.
Read More
Bob Hammerle says "Get Out" is a great horror movie.
Read More
Following are excerpts from a eulogy delivered by retired Indiana Supreme Court Justice Frank Sullivan Jr. at the funeral of the late Indiana Justice Roger DeBruler.
Read More
The careers and lives of judges, lawyers and law students can be jeopardized by mental health issues, chemical dependency and other debilitating conditions. These threats to legal professionals' well-being come in many different forms. Fortunately, so do treatment options.
Read More
As a Marion County public defender, I have come across cases involving foreign nationals who were deported and therefore unable to be available to care for their U.S.-born children in children in need of services and termination of parental rights cases.
Read More
I recently ran across an advertisement for an app that allows you to add a separate phone line to your existing smartphone. This idea seemed practical, especially in this age where virtually everyone carries a personal smartphone at all times.
Read More
After the four participating justices who heard arguments in an expungement case Thursday became deadlocked over the case's proper disposition, the Indiana Supreme Court reinstated the Court of Appeals order granting a juvenile expungement petition.
Read More
Read who has resigned or been suspended in Indiana.
Read More
The depositions of company employees — its corporate representatives, executives, managers, and supervisors — are perhaps some of the most significant events in the life of an employment action.
Read More
The IndyBar ADR Section Executive Committee is pleased to announce that we will host our Spring Mediation Day on May 12 at Faegre Baker Daniels (300 N. Meridian St., Suite 2700).
Read More
A dispositive motion is either a beacon of legal efficiency or a disfavored procedural shortcut that prematurely ends a perfectly good claim, depending on a party's status as movant or nonmovant.
Read More
The spring 2017 nomination period for the Indianapolis Bar Association's 2018 Law Student Division Executive Committee has begun.
Read More
The National Association for Law Placement (NALP) released its annual Perspectives on 2016 Law Student Recruiting report, showing that entry-level law firm recruiting remained robust, although flat compared to last year.
Read More
What you need to know about the IndyBar.
Read More
The Racing Attorney Conference (TRAC), an annual motorsports legal conference planned and presented by the Indianapolis Bar Association and the North Carolina Bar Association Sports and Entertainment Law Section, returns to Indianapolis on April 18 and 19, 2017.
Read More
As a 2015 participant in the IndyBar Diversity Job Fair, I can speak to the success of this particular job fair's ability to match students with their ideal firms.
Read More
The IndyBar Women & the Law Division kicked off the division's 2017 mentoring program with a luncheon on February 28.
Read More