For 11 years, Dale and Connie Sutton's lives as parents have been about ensuring what they see as justice for their murdered daughter.
Read More
When the moment of death finally arrives, it ends what may be described as a long legal journey to justice within the capital punishment system.
Read More
When it comes to tallying the total price of capital punishment, the cost of those cases for the legal community is more than just expansive legalese and court procedures that span a decade or two.
Read More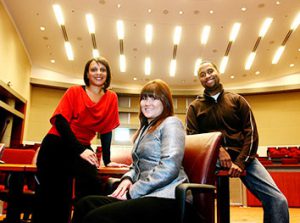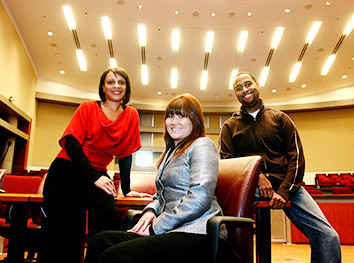 Ask if it is important for law firms to comprise a diversified group of lawyers, and the answer will be a resounding "yes." Mirroring society's cultural mix, expanding the firm's thought pool, and improving the ability of clients to identify with their lawyers are all reasons diversity makes good business sense.
Read More
Several Indiana counties will have their Circuit and Superior courts unified and certain judges will no longer have to be less than 70 years old when they take office, thanks to legislation passed during the 2011 session of the General Assembly.
Read More
On May 9, Indiana was still awaiting word about whether Gov. Mitch Daniels would sign Senate Enrolled Act 590. After a protracted volley between the House and Senate, the bill designed to crack down on illegal immigration passed on April 29, its language considerably altered from the introduced version.
Read More
It's official: Indiana's judicial canons are constitutional and the rules don't infringe upon a judge or candidate's free speech rights.
Read More
Born between 1946 and 1964, baby boomers are not like generations that came before them with regard to estate-planning needs. Many of them are living longer and will be working longer – some by choice and others because the value of their retirement accounts has plunged in recent years. As they look toward their future, the boomers' top concerns are asset protection and paying for long-term care, although each person may have a different approach about how to accomplish those goals.
Read More
My daughter lives in Oregon but she never calls. But the other night she did text. Of course I did not find it until later, and it simply reported in plain terms the largest historical event of her young adult life. No glee, no joy, just a simple statement about what happened in Pakistan. But I have not been able to stop thinking what made it so important to contact her parents.
Read More
Discover what is happening at law schools around the state.
Read More
The 7th Circuit Court of Appeals has joined a majority of other circuits nationwide in finding that the federal sex offender registration law is not a retroactive punishment on those who were convicted prior to 2006 and traveled after the law was enacted.
Read More
The Indiana Supreme Court used an opinion Thursday to reaffirm the limitation described in Fletcher v. State on the judicial-temperance presumption.
Read More
The Indiana Court of Appeals was divided Friday in reversing a man's conviction of stalking. The decision hinged on their interpretations of the term "repeated" in Indiana's anti-stalking laws.
Read More
U.S. Judge Philip Simon in the Northern District of Indiana rejected a plea agreement on April 27 for former physician Mark Weinberger, who faces at least 22 criminal counts of billing insurers and patients for procedures he didn't perform.
Read More
The Court Alcohol and Drug Program Advisory Committee and the Problem-Solving Courts Committee of the Judicial Conference of Indiana are seeking public comment on the new rules governing problem-solving courts and amendments to the court-administered drug and alcohol programs.
Read More
The Supreme Court of the United States won't take an Indiana case which delved into whether the 11th Amendment prohibits an independent state agency from suing a traditional state agency in federal court.
Read More
Marion Superior Judge David Dreyer has ruled that Indiana Gov. Mitch Daniels doesn't have to testify about his involvement in the cancelled multi-million dollar IBM contract to modernize the state's welfare system.
Read More
As educators and legal professionals continue their struggle to make civic education a priority for students, the Indiana Legislature has passed a bill that may put more pressure on teachers to focus on test scores rather than overall student development.
Read More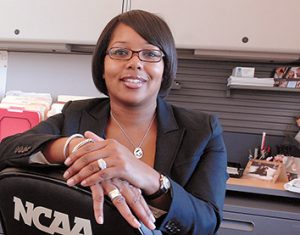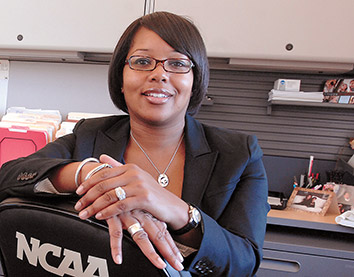 Naima Stevenson's love for sports began about the time she realized that sports fans in her household got to watch the big TV.
Read More
Read about disciplinary actions imposed by the Indiana Supreme Court.
Read More
View the latest news from bar associations in Indiana.
Read More
When I got out of bed this morning, a Tea Party activist on the morning news was decrying government intrusion into our lives and our freedom. He seemed to be saying that our lives would be so much better without government getting in our way and getting in the way of businesses trying to make our lives better through the free market system.
Read More
I don't know about you, but when I was in law school, I read the appellate cases and was impressed with, and in awe of, the entire legal system. It was a system whose foundation rested soundly on the Constitution, but had immense flexibility in its application.
Read More
Melina Kennedy won the Democratic primary race for Indianapolis Mayor last week.
Read More
Have you gone a little light on mediation preparation lately? It's time to jump start your mediation mojo with some tips about how to get in, get settled and get out of the way.
Read More
In an increasingly complex world full of legal intricacies and overlapping requirements, the sphere of Education Law has become a jungle filled with a multitude of federal and state laws, regulations, case law decisions, and executive orders. It is a practice area that requires a thorough knowledge of the law for both those representing schools and parents.
Read More
Andrew Campbell, Chair of IndyBar's Pro Bono Standing Committee and an associate at Baker & Daniels, has announced that vacancies currently exist on the committee. Due to job transfers outside the city three vacancies have recently been created.
Read More
Bingham McHale LLP was recently honored with the WFYI Community Involvement Award, which was presented to the firm at a recent volunteer appreciation luncheon hosted by WFYI.
Read More