MAY 2-16, 2018
Seeing few alternatives in fighting the ongoing opioid epidemic, dozens of Indiana towns, cities and counties have sued drugmakers and distributors. Larry Landis, the longtime advocate for public defenders in Indiana, plans to retire in July. Changes inside and outside of the Indiana Tax Court have led to a marked decrease in case filings.

Dozens of Indiana towns, cities and counties have sued drugmakers and distributors, joining more than 500 nationwide who claim pharmaceutical giants disregarded the risks of the addiction by placing profits above public health.
Read More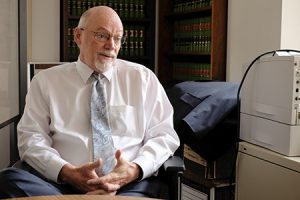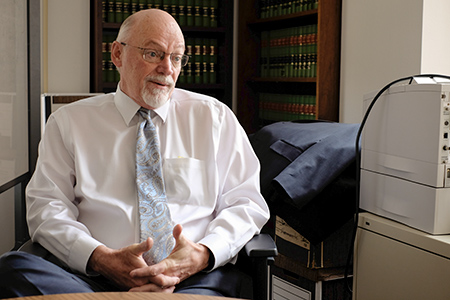 Despite working on Indiana public defense reforms for 41 years, there are still goals Larry Landis wishes he could have accomplished before his impending retirement from the Indiana Public Defender Council. In a perfect world, Landis said his career would have led to more judicial sentencing discretion, a greater focus on mental health treatment, and a justice system that values restoration over punishment.
Read More
At the end of 2016, there were 101 cases still pending before the Indiana Tax Court, the lowest number pending on Dec. 31 since Judge Martha Wentworth ascended to the bench in 2011. But by the end of 2017, that number had fallen to just 17 pending cases — an 83 percent decrease.
Read More
The Class of 2017 graduating from Indiana law schools followed the national trend of being smaller than the previous class and posting better jobs numbers, but the Hoosier graduates moved in the opposite direction by posting a slight increase in unemployment, according new data released from the American Bar Association.
Read More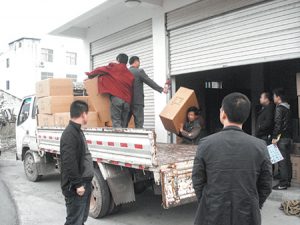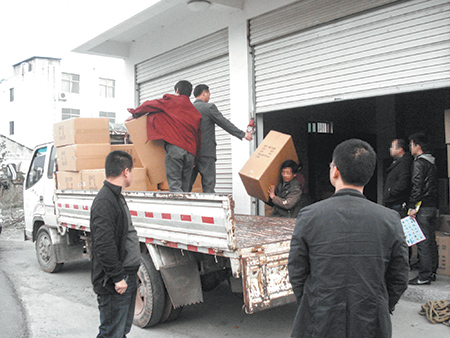 The brewing trade war between the United States and China has shone a renewed spotlight on a longstanding source of contention between the two economies: intellectual property theft.
Read More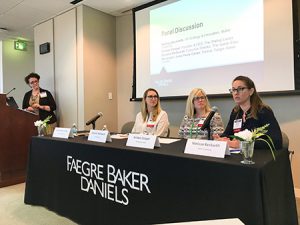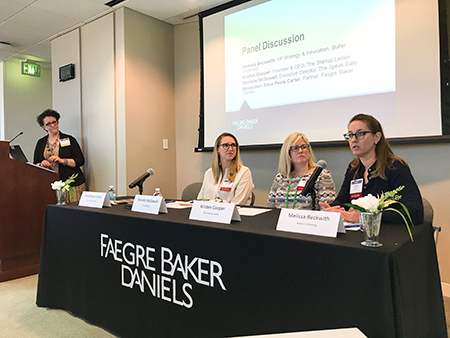 On April 13, IP attorneys in private practice and corporate legal departments as well as law school professors convened to begin establishing the Indianapolis Intellectual Property American Inn of Court. The group aims to educate, mentor and build collegiality in the local IP bar.
Read More
Read Indiana appellate decisions from the most recent reporting period.
Read More
The national movement to bring awareness to sexual harassment has stirred a conversation about how workplace harassment claims are resolved. Many victims' rights advocates have spoken out against arbitration procedures mandated through employment contracts, saying the process is designed to silence victims and keep them out of court.
Read More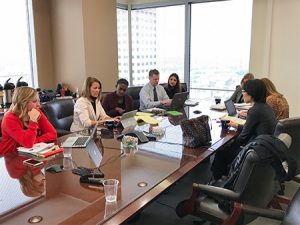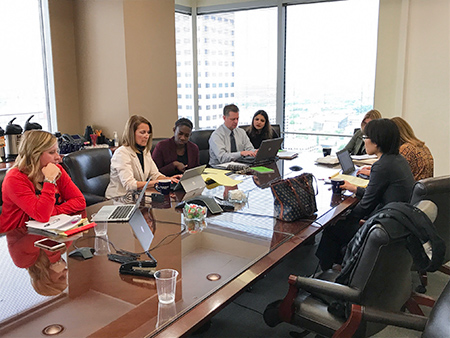 Two times a year, the Alternative Dispute Resolution section of the Indianapolis Bar Association organizes a Paternity Court Mediation Day where volunteer attorneys try to help fighting parents reach an agreement about the care of their children. The cases are selected by the court and deal with issues that arise after paternity has been established — custody, parenting time and child support.
Read More
A primary reason for an unsuccessful mediation is when an impasse occurs and parties are unwilling to compromise further to reach resolution. Lawyers representing clients in mediation should see it coming and try to avoid it if they really want to settle their case. Avoiding an impasse should not only be the duty of the mediator, but of participating counsel.
Read More
In the 25 years since Ross Stoddard's first program on mediation, he has conducted over 4,500 additional mediations. This highlights the growth of the mediation process in Indiana and in all other states.
Read More
I've gotten to know Indiana Lawyer's 2018 Leadership in Law honorees a bit in the past few weeks. What I've learned is, in addition to being collectively capable of handling just about any legal matter imaginable, our Distinguished Barristers and Up and Coming Lawyers also demonstrate the spirit, dedication, humanity and drive to make their profession and their communities better.
Read More
On May 5, our faculty, staff, friends and family will gather in Indiana University's beautiful auditorium to celebrate the IU Maurer School of Law Class of 2018. Presiding at our commencement ceremony is a privilege, and our graduates will go on to do great things. I look forward to having them return to the school to hear of their continued success.
Read More
I completed Love First Clinical Intervention Training last May. The five-day intensive training covers every aspect of intervention. Trainees are taught first and foremost on the importance of leading with love.
Read More
Two films based on historical events of the past 50 years leave reviewer Bob Hammerle with distinctly different views of each.
Read More
The thought of mentoring junior attorneys can be a restraining force in itself. Some of you are probably thinking, "Been there, done that!" having invested in a junior attorney (or more than one) who then opened their own practice, joined another practice or wasn't a good match after all. But even given what seems like a daunting task, it can be done.
Read More
Read who has been suspended from the practice of law by the Indiana Supreme Court during the most recent reporting period.
Read More
Every year, the Indianapolis Bar Association has the privilege to honor our members who have hit the 25- and 50-year marks in their career. Please plan to join us at this year's shindig at the Woodstock Country Club on Thursday, May 10, from 5 to 7 p.m.
Read More
With Practice Builder, the IndyBar has taken some of the "hitting the pavement" elements out of the process of starting your own firm. Practice Builder is designed to give new firms and those taking the plunge and starting their own shops a place to go, ask questions, get answers and develop their law firms.
Read More
The IndyBar Bar Leader Series Class XV has been working hard since September to be stronger, more effective leaders, both in their legal careers and in the community.
Read More
The Indianapolis Bar Association is proud to recognize Melissa Wakefield of Bose McKinney & Evans LLP as the association's Paralegal of the Year for 2018. Wakefield will be honored with the award at the IndyBar Paralegal Appreciation Luncheon on Thursday, May 31, at the Hilton Indianapolis.
Read More
On Tuesday, April 24, volunteer IndyBar attorneys drafted free wills and advance directives for members of the public at the John Boner Neighborhood Center and the Haughville branch of the Indianapolis Public Library.
Read More
Although the construction industry has long sought to allocate the risk of liability for Fair Housing Amendments Act claims to the parties best suited to minimize that risk, recent court decisions construing the FHAA call into question the enforceability of such provisions.
Read More
This is an ongoing series introducing new DTCI attorneys to the wider legal community.
Read More