NOV. 16-29, 2016
A new resource gives lawyers and law firms access to troves of data measures on district court judges' orders.Thanks to a new electronic system for requesting warrants, the time to obtain one has dropped to an average of 22 minutes in Marion County. Legal educators say that Indiana Tech Law School students must be the priority in the school's closure.
A southern Indiana church van driver who suspected children to be in need of services due to dangerous living conditions in his small community followed the law requiring him to report his suspicions. He didn't want to provide his name, but he did so after a Department of Child Services hotline worker assured him his identity would remain confidential, as the law also requires.
Read More
In its 2017 Practice Outlook Guide, BTI Consulting Group projected that five practice areas would experience significant growth in the coming year: regulatory matters, mergers and acquisitions, cybersecurity/data privacy, bet-the-company litigation and class-action lawsuits. Here is a look at the reasons top lawyers in these practice areas are predicting steady growth.
Read More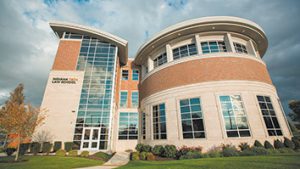 Indiana Tech Law School's closure is the first time in the collective memory of the American Bar Association that a law school has closed without transferring its assets.
Read More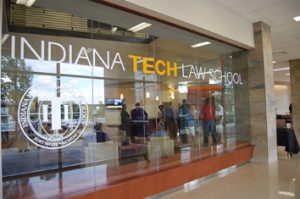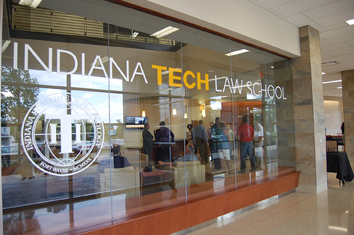 While those who have studied trends in legal education differ on whether Indiana Tech will be one in a string of closures, they agree that the first priority must be the students.
Read More
Elkhart County Prosecutor Curtis T. Hill Jr. sailed to a resounding victory in the Indiana attorney general race Nov. 8, and voters retained four Court of Appeals judges by wide margins.
Read More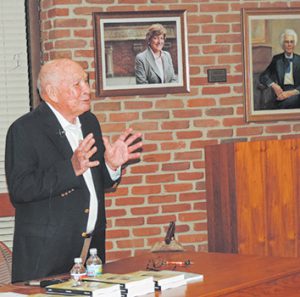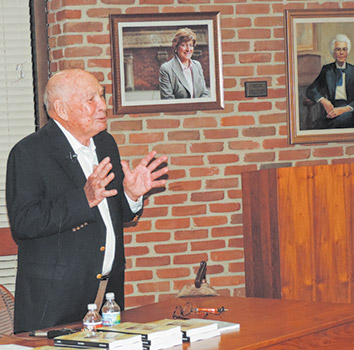 Throughout his long career as an attorney, Andrew Cecere, who practiced in Richmond, never gave up on his dream of publishing a novel. And now, with two books released in his name within the last year, the 94-year-old can finally say his greatest dream has become reality.
Read More
After a nearly 4½-hour hearing during which they argued the constitutionality of their local human rights ordinances prohibiting discrimination on the basis of sexual orientation, four Indiana cities are waiting to learn if a Hamilton Superior Court judge will dismiss a suit challenging the ordinances.
Read More
The Indiana General Assembly's special immigration committee concluded its work Nov. 10 much the way it began — with legislators frustrated the federal government isn't addressing issues surrounding undocumented residents.
Read More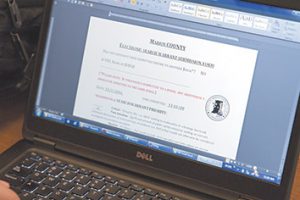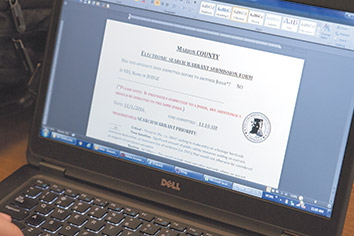 Police working a crime scene who need a search warrant sometimes feel they can't wait, but they often have no choice. For law enforcement agencies in Marion County, though, the wait is decreasing due to a new electronic system for requesting and approving search warrants.
Read More
Recent decisions from the Indiana Court of Appeals have demonstrated the divide between statutory requirements and judicial discretion when it comes to motions filed after deadline.
Read More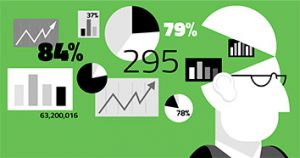 Litigation Analytics, a product of Bloomberg Law, will tell you how long, on average, a judge takes to rule in an employment matter, what firms frequently appear in his or her courtroom, and his or her appeal outcomes.
Read More
Inherent limitations aside, the question the legal community should be asking is not whether, but rather how, keyword searches should be used in e-discovery.
Read More
As of Dec. 1, several amendments take effect in federal civil and appellate practice.
Read More
Bob Hammerle says "A Man Called Ove" has many strengths and will bring you to the edge of tears.
Read More
For those in legal education, the bar exam has oddly emerged as a key focus.
Read More
Most of us probably assume the contents of the file are far more important than what we name it and do not realize that improper file names can make it both harder on us and our computer to find and open the file again in the future.
Read More
Although the Ouija board might be more fun, you will probably make better business decisions by asking your accounting department to reorganize your expenses and revenue to give you a picture even the Great Ouija couldn't conjure.
Read More
Read who has recently been suspended.
Read More
The Indiana Supreme Court reinforced its position that Indiana applies the "middle ground" approach in determining the reasonableness of medical services. It has affirmed this approach with respect to medical bills that are paid by private health insurance companies and government entities.
Read More
The DTCI's flagship publication, the Indiana Civil Litigation Review, is now in production.
Read More
The Defense Trial Counsel of Indiana will elect its 2017 officers and directors at its 23rd Annual Conference and Meeting in Fort Wayne Nov. 17-18. They will take office Jan. 1, 2017.
Read More
The disruption in the legal profession from multiple sources has been a topic of much discussion at the IndyBar and all around the country.
Read More
Holly Wanzer, founding partner of Wanzer Edwards PC, will serve as the President of the Indianapolis Bar Foundation in 2017, leading the organization's efforts to advance justice and lead positive change in Indianapolis through philanthropy, education and service.
Read More
On Monday, Nov. 7, the mock-election for the offices of United States President, Indiana Governor and U.S. Senator was conducted with the assistance of volunteers from Indianapolis Bar Association's Professionalism Committee.
Read More