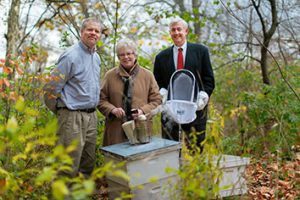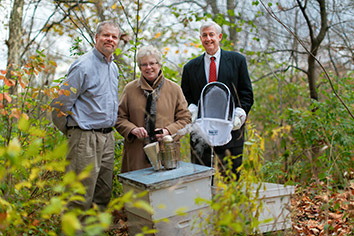 People are often unashamedly partial to their pets, even if many outsiders find those pets less than lovable. At Indianapolis law firm Plews Shadley Racher & Braun LLP, a small knot of attorneys share a common affection for a creature generally unwelcome in most circles – the honeybee.
Read More
Two Indianapolis attorneys – Barnes & Thornburg LLP partner Jan Carroll and Lee Christie, partner with Cline Farrell Christie & Lee – will have to wait a bit longer to find out who their peers elect to serve on the Indiana Judicial Nominating Commission.
Read More
The Indiana Supreme Court has formed a new commission to address the problem of Indiana residents who cannot afford legal services. But rather than giving attention to the clients, this group will focus on the nonprofit agencies that provide the assistance.
Read More
The 47-count case against a Marion Superior judge appears to be the most voluminous judicial discipline proceeding in the state's history, according to people familiar with the case and matters of judicial discipline.
Read More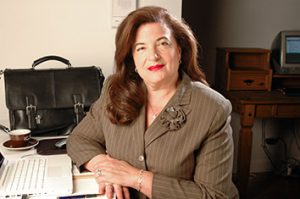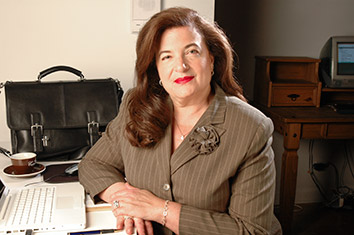 Valparaiso University has tapped a capital defense attorney and academic clinician to lead the law school, underscoring the growing importance of hands-on training in legal education.
Read More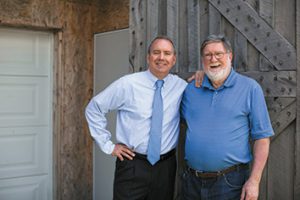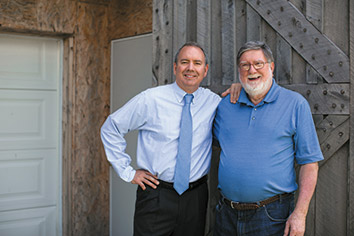 Speaking recently to a group of students at Indiana University Maurer School of Law, Lebanon inventor Larry Durkos and his son, Duane, told their story of battling the biggest giant in the bedding industry and winning.
Read More
Diane P. Wood's first day as the first female chief judge of the 7th Circuit Court of Appeals also was the first day of the recent government shutdown.
Read More
The product-liability litigation arising from the outbreak of fungal meningitis across the United States that infected nearly 100 Hoosiers has become mixed with a bankruptcy, a possible criminal investigation and a desire by plaintiff attorneys to reach a settlement soon so their clients can get restitution.
Read More
A common mistake is the belief that a mass tort and a class action are interchangeable terms. While the paths of class actions and mass torts may cross, they are separate and distinct legal proceedings.
Read More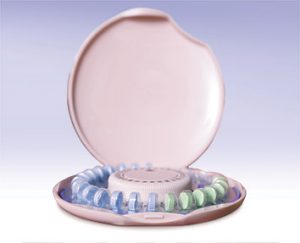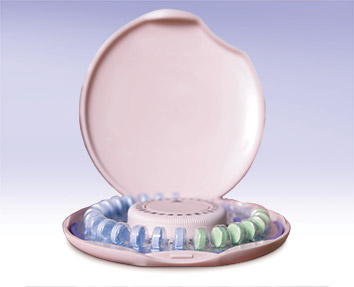 A Madison family business is at the forefront of a legal challenge the Supreme Court of the United States will conference over Nov. 26 – whether the Patient Protection and Affordable Care Act "contraception mandate" violates the religious liberties of company owners whose faith proscribes birth control.
Read More
The case of In the Matter of T.D., — N.E.2d —-, 71S00-1104-DI-196 (Ind. Oct. 8, 2013), provided guidance to attorneys about judicial criticism.
Read More
This year, do something different! Your Indiana State Bar Association has launched the Maintain No Gain Buddy Campaign. This is your chance to stay healthy during the holidays, maintain your current weight, receive daily health tweets from me to keep you going, and win a Fitbit Pedometer.
Read More
This year the DTCI Annual Meeting will be held at the Blue Chip Casino in Michigan City. The conference begins at 10 a.m. Thursday, Nov. 21, and continues through 5 p.m. on Friday, Nov. 22. If you have not yet registered to attend, I strongly encourage you to pack your suitcase with casual clothes (and a little extra green for the casino) and head north to get all the CLE you need for the year at one conference for the reasonable price of $299.
Read More
Bob Hammerle says forget what the critics say, "Thor: The Dark World" is a rollicking fun time.
Read More
Learn what's happening at Indiana's law schools.
Read More
The Indiana Lawyer congratulates the individuals listed below on passing the July 2013 bar exam. Many of these young and aspiring lawyers participated in the Indiana Supreme Court Admission Ceremony held Oct. 25 in Indianapolis.
Read More
Read recent appellate opinions from Indiana courts.
Read More
Ask lawyers or law professors to describe legal writing, and some of the adjectives used include: stuffy, convoluted, long-winded, confusing, expletive and pompous. Comparisons to the court case in Charles Dickens' "Bleak House" and William Faulkner's book "The Sound and the Fury" are also made.
Read More
Read who's been disciplined recently by the Indiana Supreme Court.
Read More
As the Indianapolis Public Schools Magnet School for Law and Public Policy, Shortridge has been designed to be the chosen path for future lawyers, legislators, business leaders and policymakers from Indianapolis.
Read More
Since early 2013, the IndyBar and local legal service providers have been teaming up to provide pro bono help in family law cases. Almost a year into this joint effort, more than 100 cases have been placed and additional volunteers are needed to provide assistance to those in need.
Read More
Christopher J. Braun has distinguished himself as a preeminent attorney, teacher and mentor.
Read More
The slate for the 2014 Indianapolis Bar Association Board of Directors is now complete with the appointment of four Vice Presidents and the Counsel to the Board by President-Elect Jeffrey A. Abrams of Benesch Friedlander Coplan & Aronoff LLP.
Read More
A Candid Q&A with the Bench and Bar.
Read More