OCT. 19-NOV. 1, 2016
Marion County courts will begin e-filing Oct. 28, and before the end of the year, electronic filing will be mandatory. Gov. Mike Pence hasn't said whether he'll appeal an adverse ruling, but those vying to succeed him don't share his views on blocking Syrian refugees. A life-changing breast cancer diagnosis also changed one lawyer's career outlook.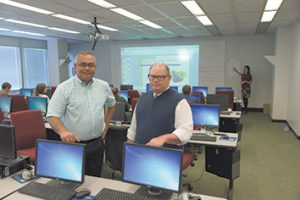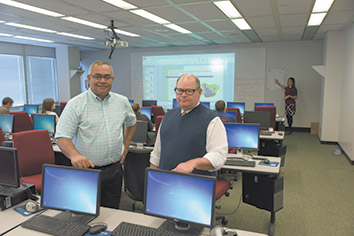 Marion County courts will begin e-filing Oct. 28, and before the end of the year, electronic filing will be mandatory. But that hasn't stopped some people from asking those facilitating the change, "Are you actually going to do this?"
Read More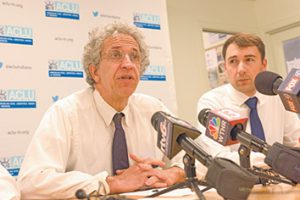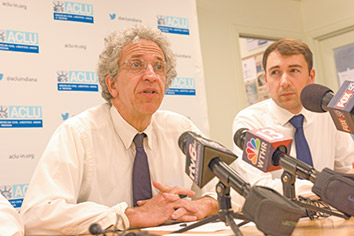 Gov. Mike Pence's fight to keep Syrian refugees out of Indiana may continue — as his term is expiring, he hasn't said whether he will appeal federal court rulings that his position is discriminatory. Nevertheless, the candidates vying to succeed him as governor oppose the stance he's unsuccessfully fought for.
Read More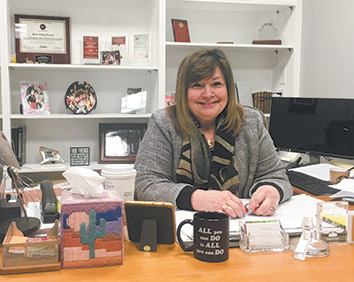 It was supposed to be a routine mammogram, just something Mary Foley Panszi had to do. But when she received a breast cancer diagnosis, her life and career changed.
Read More
Since the Great Recession and possibly a little before, businesses have been relying less on outside counsel and using in-house attorneys more to work on legal matters. The main drivers behind the trend are companies' desire to save money as well as to increase efficiencies in getting work done.
Read More
The Indiana Supreme Court Disciplinary Commission brought a formal complaint against Johnson County Prosecutor Bradley Cooper for press comments attributed to him in reaction to a judge's grant of post-conviction relief for convicted murderer Michael Overstreet. A parade of character witnesses traveled to a distant hearing to rally behind Cooper.
Read More
Evansville attorney David G. Harris is such a fan of the Lawyerist that he was the main driver behind getting the Evansville Bar Association to invite the website's founder and editor-in-chief Sam Glover to speak. The Minneapolis attorney-writer will be in the southern Indiana city Oct. 27 to make a presentation about practicing law and lead attorneys through a four-step process to secure information on their laptops.
Read More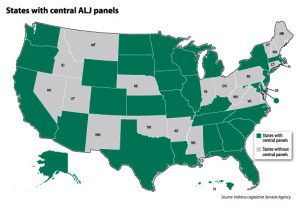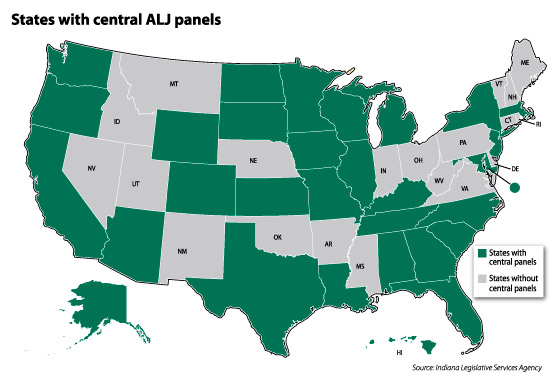 Perceived bias of administrative law judges in favor of the state agencies for which they adjudicate disputes has led to calls for Indiana to join 30 other states that have moved to central panels of ALJs to give them more independence. But that won't happen anytime soon, a General Assembly study committee decided.
Read More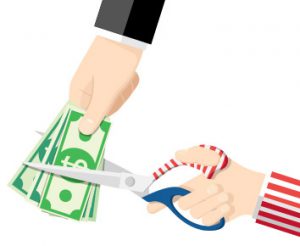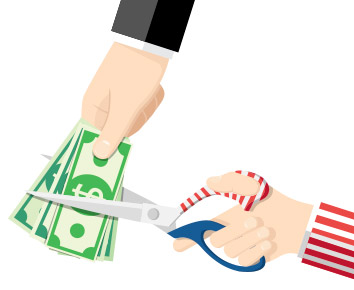 Proposed regulations from the Internal Revenue Service confirm that blood is thicker than water, but estate planning attorneys say the new rules could hand family-owned businesses much higher tax bills simply because they are family.
Read More
The Revised Uniform Fiduciary Access to Digital Assets Act took effect in Indiana on July 1, 2016. See Ind. Code § 32-39 et seq. The new law addresses the rights of a fiduciary, such as a personal representative, trustee, attorney-in-fact or guardian, to access digital property, such as online financial accounts, emails, texts, social media accounts and online document and picture storage.
Read More
After death of a debtor or guarantor, the rules for filing claims in an estate are extremely strict. Claims must be filed within three months of the date of creditor receiving notice of the opening of an estate administration. Additionally, claims must be filed, if at all, within nine months of the date of death, regardless of whether notice was received.
Read More
There has been no voice at the policy table for the accused, incarcerated and paroled. We have an attorney general of the United States. We have a solicitor general of the United States. Yet, the defense is not, and has not been a part of policy decisions regarding criminal justice matters.
Read More
Full 360-degree virtual reality offers more than a simple big-screen movie effect. With your headset in place, you are able to look in every direction, all around the scene. What is its usefulness in the legal world?
Read More
Hammerle says "Queen of Katwe" will warm your heart from beginning to end.
Read More
Through Recovery of Indiana, a behavioral health program aimed at reducing drug abuse rates across the state, the Front Door Opiate Reduction Initiative is launching in new locations in Indiana to give courts and law enforcement officers additional options besides jail time for drug offenders struggling with serious addictions.
Read More
Read who the Indiana Supreme Court has recently suspended and who has resigned from the bar.
Read More
The recipient of the President's Award for Service to the Association is the Futures 2020 Work Group, led by chair David Duncan of Scannell Properties. This work group has dedicated significant time and effort to researching the trends and changes in the profession in order to position the IndyBar to better serve its members through 2020 and beyond.
Read More
Members of the legal community gathered to honor Indiana Supreme Court Chief Justice Loretta Rush as the 2016 Antoinette Dakin Leach Award on Tuesday, Oct. 11 at the Skyline Club in downtown Indianapolis.
Read More
Receiving two Indianapolis Bar Foundation (IBF) sponsored scholarships in 2016 was quite an accomplishment for Alexander Van Gorp. The scholarships provided him not only with needed financial assistance, but also served as inspiration to persevere in his preparations to become an attorney.
Read More
IndyBar volunteers donated both their time and expertise to provide community members in need with invaluable legal advice and guidance at Ask a Lawyer on Oct. 11. This biannual event is the IndyBar's largest pro bono program and has helped more than 3,000 Hoosiers over the past two years.
Read More
The IndyBar has many mentoring programs designed to provide helpful professional relationships for our newest members.
Read More
Perhaps the most frequently litigated issue concerning the MCS-90 endorsement is its effect on coverage priority among multiple insurance policies.
Read More
In conjunction with its 2016 annual meeting in Fort Wayne Nov. 17-18, the DTCI will recognize the outstanding defense lawyers of the year.
Read More
The annual event will take place Nov. 17-18 at the Marriott Courtyard in Fort Wayne.
Read More