OCT. 22-NOV. 4, 2014
Forrest Bowman Jr.'s book retraces Indianapolis' infamous Sylvia Likens murder case and his role defending two boys at trial. The book presents a thorough, day-by-day recollection of the trial that captivated and horrified the state in 1966. Attorneys debate the impact on the judicial process by reality crime TV shows, like "Cold Justice, which led to charges against a man in a 1975 cold case. Lawmakers are in no rush to fix Marion County's Superior judge election system after a federal judge deemed the statute unconstitutional. The legislators are already having to tackle the county's small claims court system.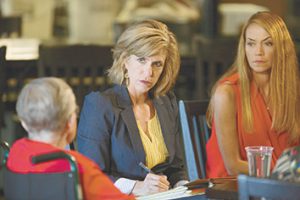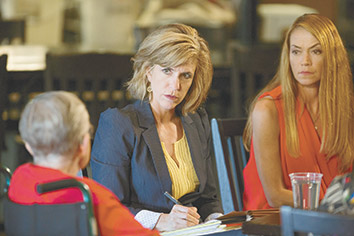 The reality television show "Cold Justice" linked Earl Taylor to the 1975 murder of his first wife, Kathy Taylor. Dennis Majewski, Earl Taylor's attorney, said the TV program carried by the TNT cable network, and a follow-up newspaper article that told viewers the episode was available on YouTube, led him to doubt he could find an untainted jury in Vigo County.
Read More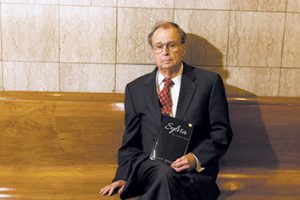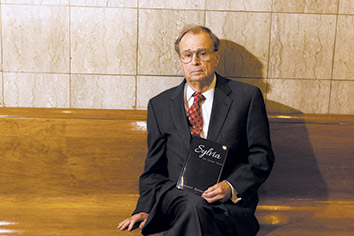 Almost 50 years later, Forrest Bowman Jr. is talking about the murder case involving Indianapolis teen Sylvia Likens, something he's not done much of in the past. His just-released book, "Sylvia: The Likens Trial," presents a thorough, inside, day-by-day recollection of a trial that captivated and horrified the state in 1966.
Read More
Marion County's unique power-sharing judicial-election system won't be fixed anytime soon, even though a federal judge has ruled the four-decade-old system is unconstitutional.
Read More
Now that same-sex marriage is legal in Indiana, the courts will have to settle issues and questions that will arise in other areas, such as family law.
Read More
Walgreen's appeal of $1.8M judgment in favor of customer raises patient privacy issues.
Read More
Tippecanoe County is just one of a handful of sites across the nation participating in a special initiative designed to constrict the flow of minors into the juvenile justice system and give them a second chance.
Read More
Speaking to a group of Indiana educators, school administrators and legal professionals, retired Judge Irene Sullivan drew applause when she stated school suspensions and expulsions should be illegal under federal law.
Read More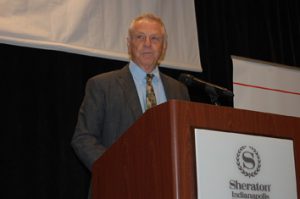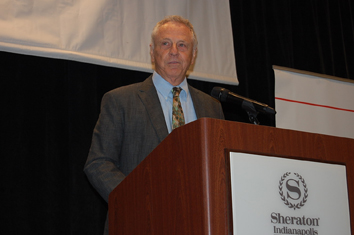 A hero of the civil rights movement urged Indiana lawyers Thursday to fight "the tyrants among us" who he said lurk not only in hate groups, but also prey on the poor and disenfranchised from boardrooms and legislatures.
Read More
A 644-acre swath of rural Hancock County land is at the heart of a contentious annexation battle that illustrates what municipalities say is the need to get control of property before development happens. The case also brings to light what may be a shift in the judiciary's attitude toward remonstrators.
Read More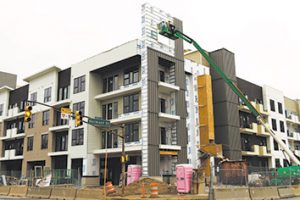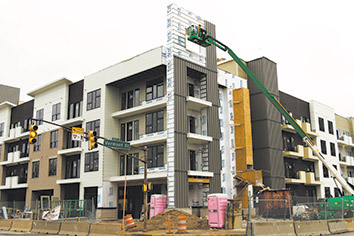 In an era of tight lending for construction, public-private partnerships are a solution to get desired projects funded and under way. Attorneys who represent parties in such deals say nuanced negotiations hold the key for deals with a shared vision but sometimes competing interests.
Read More
Most Indiana construction law practitioners would probably agree that Indiana caselaw on construction issues is hardly robust. One exception is cases that address the enforceability of waiver of subrogation provisions (usually under AIA contracts) to prevent claims for damage to the "Work" (again usually as defined by AIA contracts) when a builder's risk policy should or does cover the damage.
Read More
In real estate and construction, zombies really are all around us. Structures with no life inside scar the real estate landscape in every major city – the abandoned automobile-parts manufacturing facility; the half-completed condo building; the vacant video store with its giant, empty parking lot; the literal hole in the ground surrounded by rusted construction fencing and graffiti – all threatening the health and safety of the structures and inhabitants around them.
Read More
We advise our clients that unfortunately, delays can be part of the court experience. However, one thing we have never advised our clients to do is "tell the court how you really feel." Or, as Dave Chappelle would say, we have never advised our clients to "keep it real" with the court.
Read More
Any amendments to various federal rules always take effect Dec. 1. Some years there are significant changes, other years few or no amendments are in play. This December is very modest in terms of federal rule amendments.
Read More
Law firms will likely never be completely paperless (i.e., completely electronic). A good goal for firms, courts and attorneys is to use less paper and be more "paper-less." This article presents four steps you can take to reduce the use of, and reliance on, paper in practice.
Read More
As a young lawyer, I have quickly learned that this friction between our duties to our clients and our duty to behave civilly becomes overly apparent at depositions. Without a doubt, depositions are an extremely effective and widely used discovery tool. They present great opportunity to gain valuable facts that can be used against an opponent. That being said, they also present great opportunity for incivility, especially because depositions are generally held outside a judge's supervision.
Read More
How is a chair like a cigarette? They can both kill us.
Read More
Bob Hammerle says "The Judge" can't be saved by the appearance of brilliant actors Robert Downey Jr., Robert Duvall and Vera Farmiga.
Read More
A Plainfield garage door company has been ordered to pay $21.3 million in damages to an Indianapolis man who suffered permanent, disabling spinal injuries in 2006 due to a malfunctioning garage door.
Read More
Indiana Tech Law School has started the process of finding a new dean, but the institution is releasing few details about the search.
Read More
The insurance company that provided malpractice coverage to ex-attorney and convicted fraudster William Conour prevailed in its civil suit against him, but his many victims still may receive a small amount from the case.
Read More
A supplier of armored doors for Humvees made for the military overcharged the manufacturer, a federal judge ruled Monday, awarding South Bend-based AM General LLC a $27.9 million judgment.
Read More
An assistant U.S. attorney in Hammond has been tapped as the newest magistrate judge for the Fort Wayne Division of U.S. District Court for the Northern District of Indiana.
Read More
Indiana University Robert H. McKinney School of Law is hosting a multi-disciplinary talk Oct. 24 on Ebola, law and public health.
Read More
Indiana University Maurer School of Law announced Wednesday its third program with an in-state school to provide scholarships and mentoring to students who attend IU Maurer for law school. The school has partnered with Purdue University's College of Engineering.
Read More
Indiana Chief Justice Loretta Rush has approved still photography, video and audio coverage of uncontested adoption proceedings in honor of National Adoption Day Nov. 22.
Read More
Vassar College becomes the seventh school Indiana University Maurer School of Law has partnered with to establish a scholarship and mentoring program for students interested in pursuing legal education.
Read More
Bose McKinney & Evans LLP has created a new diversity fellowship for first-year students at Indiana University Robert H. McKinney School of Law.
Read More
The American Bar Association has issued a formal opinion on the sale of a law practice, specifically as it relates to the seller in terms of "practice" and billing matters.
Read More
Read recent appellate decisions from Indiana courts.
Read More
Read who recently resigned from the Indiana bar.
Read More
Ball State University has named Indianapolis Bar Association Executive Director Julie Armstrong a 2014 recipient of the Indiana Women of Achievement Award. This award is given by the university's Task Force on the Status of Women each year to five women across the state "who enrich the lives of others through outstanding accomplishments in a variety of fields.
Read More
From Ms. Kelley J. Johnson, Cohen & Malad LLP: I have been blessed to be mentored by John Maley for about 13 years. It's not an official mentor-mentee relationship; I don't even work for John or his firm.
Read More
The IBF's 2014 Evening Under the Stars Dinner and Auction was a resounding success. Thanks to all of you who were able to attend the dinner, donated items to the silent or live auctions or donated your time planning and setting up the event.
Read More
Each year, the IndyBar takes time to honor and celebrate local leaders with innovative ideas at the Indianapolis Bar Association and Foundation Recognition Luncheon. On Thursday, Nov. 13, join your colleagues at the Columbia Club at noon as we recognize the following individuals and initiatives that have made outstanding contributions to the legal profession. Registration for the event can be found at www.indybar.org/events.
Read More
Looking for an excuse for a late fall trip to Vegas? It's not too late to register for the IndyBar's 2014 Destination CLE, to be held Thursday, Nov. 6 through Saturday, Nov. 8!
Read More