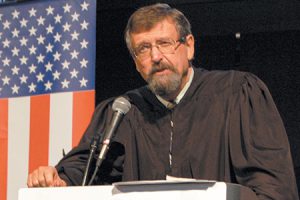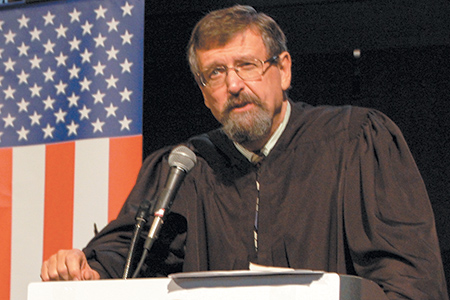 A workhorse court within the 7th Circuit, the U.S. District Court for the Southern District of Indiana has long been designated as a judicial emergency. It's now having to cope with the caseload made heavier by the recent deaths of two colleagues.
Read More
Senior Judge Larry McKinney of the District Court for the Southern District of Indiana is remembered as a brilliant, dedicated jurist who could also keep things light with his quick wit. McKinney died Sept. 20 at age 73.
Read More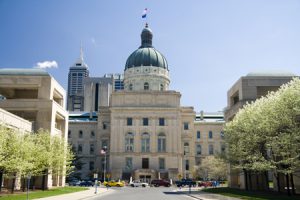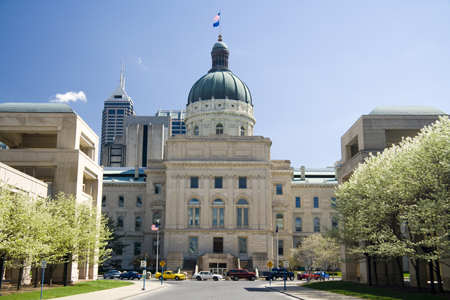 After a federal judge ruled part of Indiana's civil forfeiture framework unconstitutional, state lawmakers are now reviewing proposed legislation to bring that framework in compliance with federal mandates and prosecutors' suggestions.
Read More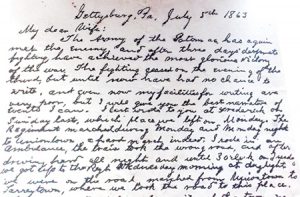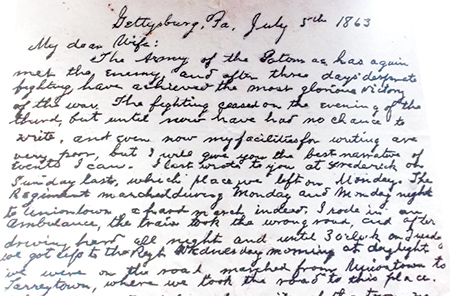 Just days after of the Battle of Gettysburg, a young lawyer from Spencer, Indiana, took a few sheets of paper, dipped his pen in an inkwell and began composing a letter to his wife. More than 150 years later, David Beem's letter is at the center of an Indiana Historical Society exhibit.
Read More
Chief Justice Loretta Rush said she was worried and concerned about slumping bar exam scores. She echoed the apprehension of many about the quality of students being admitted to law schools and she noted the format of the test itself may be impacting the results.
Read More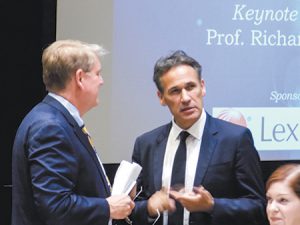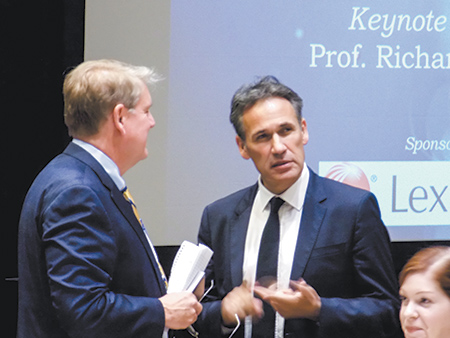 Even while he outlines the profound changes that will rock the legal industry in the next 15 years, Richard Susskind maintains there will still be room for those who became lawyers because they want to make a difference.
Read More
As the number of children in need of services cases continues to rise, public defenders across Indiana are stretching themselves to be able to offer competent representation while also serving as many clients as possible. Defenders are likewise feeling a strain on their misdemeanor caseloads.
Read More
A suspended Indianapolis attorney charged with stealing from his clients' special needs trusts remained at the center of a case argued Wednesday before the 7th Circuit Court of Appeals. Kenneth Shane Service crafted trust documents now in dispute that he has said he intended to be confusing, argued attorneys in a case involving the nonprofit foundation Service established.
Read More
Indiana and public-interest groups took a team approach Thursday to arguing for public access to the shore of Lake Michigan — a claimed public right that private landowners argue never existed in state law.
Read More
A novel Indiana study finds judges, lawyers and mediators broadly agree that mediation is likelier than trial proceedings to provide fair and satisfactory results for couples in family law cases. Researchers also suggest that mediators may be able to further improve outcomes by tailoring their styles to fit litigants' circumstances.
Read More
As the mediation process has evolved, one of the most significant changes is the trend in many jurisdictions, and among many lawyers and mediators, to dispense with the initial joint session. Perhaps because most of today's litigators did not have experience with the pre-mediation settlement process, some of the fundamental factors and dynamics that make the joint session important in the settlement process are not evident.
Read More
We continually see how the legal profession is profoundly affected by technology. Can we imagine a court case without a courtroom or any tangible paper? Many of us can because it already happens.
Read More
The 10-part PBS series is a poignant, historical masterpiece that relives a misguided military adventure that took the lives of more than 58,000 young American men.
Read More
Indiana Supreme Court Justice Geoffrey G. Slaughter and Indiana Court of Appeals Judge Michael P. Barnes are the featured speakers for the IndyBar Appellate Practice Section's annual Appellate Roundtable and Reception on October 11. They will talk about what you need to know for practicing before appellate courts in Indiana.
Read More
The spirit of Antoinette Dakin Leach lives on through the 2017 recipient, Marcia Oddi, founder of the Indiana Law Blog. Oddi has forged a career from numerous groundbreaking accomplishments.
Read More
Please join the IndyBar's HEAL Committee on November 1 at 3:30 p.m. in remembering, honoring and celebrating the lives of 19 members of our profession who have passed away during the previous year.
Read More
As of October 1, 2017, Marion Circuit and Superior Courts requires all transcript orders to be placed on its web-based transcript ordering and production management platform, TheRecordXchange.
Read More
Evidence in the recent Taylor Swift case involved partially deleted recordings. How did the court respond to this ESI issue?
Read More
This column ponders the perhaps unexpected benefits of membership in bar associations.
Read More