SEPT 11-24, 2013
Twelve thousand feet above rolling Indiana farmland, attorney Amy Romig prepares to jump from an airplane. Most of the plane's passengers are jittery first-time skydivers, but Romig's nerves are fine. That's because she's done this 1,300 times. Attorneys discuss how soaring through the sky helps keep their feet firmly planted while managing life and the law. IU McKinney School of Law Professor Mohamed Arafa recently returned from teaching in Egypt, and he talks to Indiana Lawyer about changes in his homeland. Gary Mayor Karen Freeman-Wilson issues a call to action, indicating much remains to be done in the quest for diversity in the profession.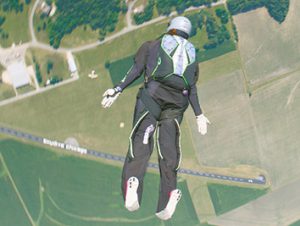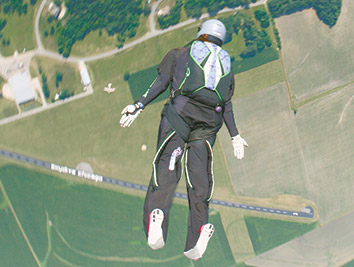 Twelve thousand feet above rolling Indiana farmland, attorney Amy Romig prepares to jump, as the saying goes, out of a perfectly good airplane. Most of the plane's passengers are jittery first-time skydivers, but Romig's nerves are just fine. That's because she's done this 1,300 times.
Read More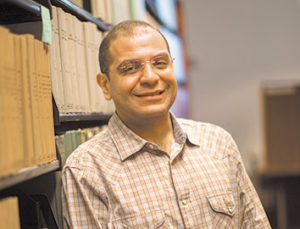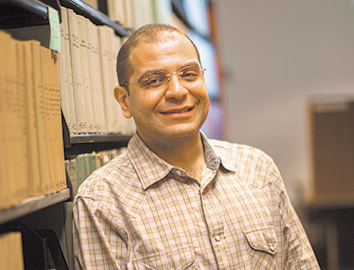 Mohamed Arafa recalls the day last month when he left Cairo, Egypt, to return to his adjunct professor post at the Indiana University Robert H. McKinney School of Law in Indianapolis. The streets in the capitol of his native land were full of people demonstrating, and it took four hours in a taxi to navigate to the airport. "Today we have two presidents on trial," Arafa said of the day he departed Cairo.
Read More
A controversial, politically charged power plant proposal voided by an appellate court and later waylaid by the General Assembly and Gov. Mike Pence landed before the Indiana Supreme Court Sept. 5. Attorneys for and against the proposed plant pleaded that terms of the contract were on their side.
Read More
As robots and computers entered factories, manufacturing became "advanced manufacturing," bringing increased production at a lower cost.  That upheaval, the result of innovations in technology, is now being felt within the legal profession. William Henderson, professor of law and director of the Center on the Global Legal Profession at Indiana University Maurer School of Law, explained that the growing legal services industry, populated largely by nonlawyers, is mechanizing and automating the work attorneys do, creating products that can be sold for a relatively cheap price.
Read More
Marion Superior Judge Kimberly Brown faces suspension resulting from 45 counts including accusations of wrongful jailings and misconduct.
Read More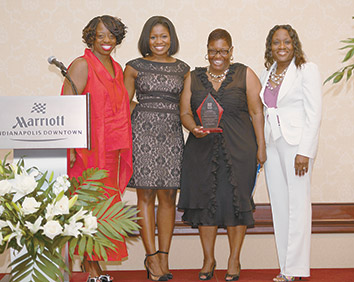 Gary Mayor Karen Freeman-Wilson implored members of the Marion County Bar Association to speak up because the gains made by previous generations of African-Americans are being rolled back.
Read More
When small-firm founder Nathaniel Lee was admitted to the Indiana bar in 1982, only four African-American attorneys were working at large law firms in the state. Thirty years later when Rubin Pusha was admitted to practice in 2012, diversity had improved with the number of minority lawyers increasing at large and small firms alike. Others cleared the trail for Pusha but, as he looks around, he is still one of too few minority attorneys.
Read More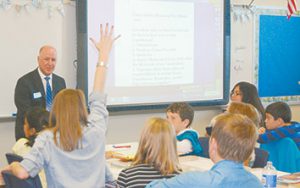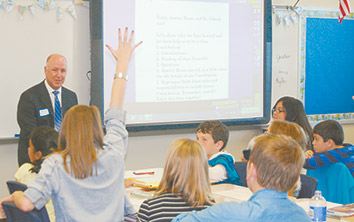 Rites celebrating our rights will take place across Indiana on Sept. 17, the 10th official observation of Constitution Day.
Read More
New ISBA program is designed to become an annual event involving attorneys across the state volunteering in their communities.
Read More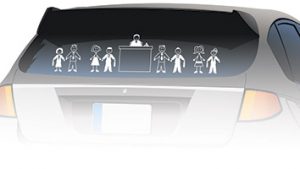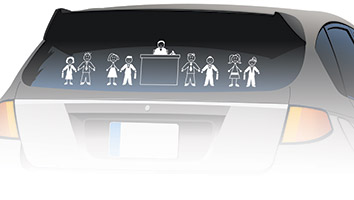 Integrate family into small business ownership and the potential for rivalry, high emotions and different agendas increases, especially as the business is passed from one generation to the next. The dispute rocking the Holiday World & Splashin' Safari theme park in southwest Indiana shows what can happen when a family fights over a business but, attorneys say, it is an extreme and uncommon situation. Usually members of a family or multiple shareholders in a closely held company work through their dispute outside the courtroom.
Read More
Lewis Wagner attorney Edward Thomas discusses in the IL's Estate Planning focus section testamentary capacity and other considerations that go into creating a will.
Read More
The last personal computer you bought probably wasn't a PC. It was a 'mobile' device – a tablet or laptop or smartphone. The common denominator of these devices is their dependence on wireless connectivity to your local area network and/or the Internet. The 'jack' is gone.
Read More
Read attorney Bob Hammerle's movie reviews of  "Lee Daniels' The Butler" and "In a World…"
Read More
IU McKinney School of Law professor Cynthia Baker reviews "Black and White on the Rocks, a legal novel set in New Orleans.
Read More
Read about events and the latest news from Indiana's law schools.
Read More
Catch up on stories reported in the IL Daily.
Read More
Read about important appellate court decisions between Aug. 21 and Sept. 3, 2013.
Read More
The medical review panel process plays an important role in medical malpractice litigation, including separating meritorious claims from meritless claims. The panel process and its effect on subsequent or concurrent litigation in court are the subjects of numerous debates and a large body of case law on a variety of issues. This article addresses two such issues: (1) a medical provider's right to anonymity when a party files a motion for preliminary determination during the panel process; and (2) whether the statutory 90-day period following the issuance of the medical review panel's opinion should be added to any time remaining under the statute of limitations before the plaintiff files a claim with the Indiana Department of Insurance.
Read More
Support of the Indianapolis Bar Foundation not only gives members of the legal community an opportunity to give back to Foundation-funded programs and grants—it also connects donors to local community organizations that depend on the active involvement of volunteers.
Read More
At the July meeting of the IndyBar Board of Directors, the board approved both the description and the structure of the IndyBar HEAL Committee. If you don't know it yet, the HEAL Committee stands for "Helping to Enrich Attorneys Lives" and its mission is clear: to assist Indianapolis area legal professionals in times of personal or professional crisis. Under the leadership of Rusty Denton of Bingham Greenebaum Doll LLP, the HEAL Committee has defined its program and laid out its plan to offer assistance to legal professionals at their time of need.
Read More
The IndyBar hosted longtime member and freshman United States Congresswoman Susan Brooks at the August Meeting of Members, held Wednesday, August 28 at the Hyatt Regency.
Read More
Service on the IndyBar Board of Directors provides a valuable opportunity to play a crucial role in the success and future of your local bar association. The nomination period for the 2014 Board of Directors of the Indianapolis Bar Association has now begun with Christine Hayes Hickey of Rubin & Levin PC appointed to chair the effort.
Read More
If you only knew about family law from watching TV dramas, you might believe there is no such thing as civility in family law. Such shows thrive on the drama and portray attorneys who scream at each other, betray each other and do everything they can to undermine each other in front of a sitting judge as the norm.
Read More
Read the latest news from bar associations throughout Indiana.
Read More