SEPT. 6-19, 2017
In order to create a common culture, law firms are emphasizing collaboration to keep attorneys and attract clients and new talent. An Indianapolis lawyer has been charged for stealing more than $85,000 from two special-needs trusts. Investigators and attorneys believe that may just be the tip of the iceberg. Despite a boost from the Trump administration, coal faces rocky prospects.
Charged with theft, Kenneth Service faces a widening investigation into client accounts missing several hundred thousand dollars.
Read More
The second time was a greater charm for a legal team led by an Indianapolis lawyer who won a $130 million jury verdict this week for Missouri property owners. The judgment in a class-action lawsuit against a telecommunications company is likely to be among the largest in the nation this year.
Read More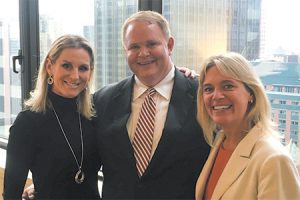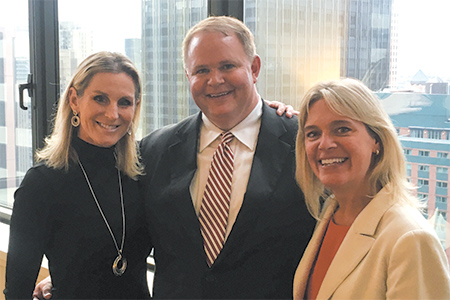 After years of leadership in local and national bar organizations, Rubin & Levin P.C. managing partner Christine Hayes Hickey has assumed a new role that will allow her to provide leadership to other "lawyer-leaders" like herself: president of the National Conference of Bar Presidents.
Read More
New report urges legal stakeholders to bring cultural change in profession plagued by addiction and mental health issues.
Read More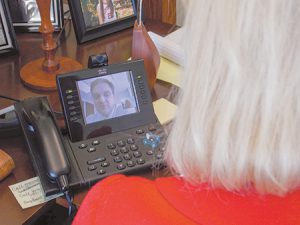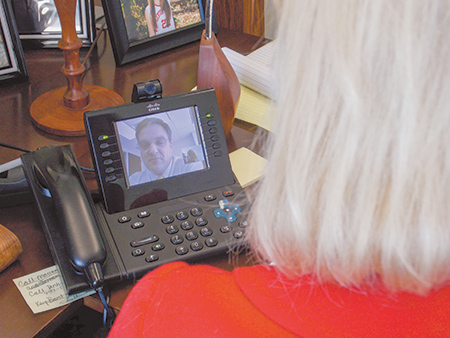 Law firms emphasize collaboration to keep attorneys as well as to attract clients and new talent.
Read More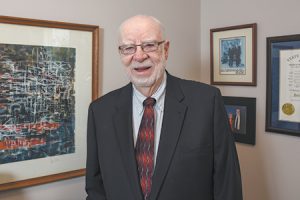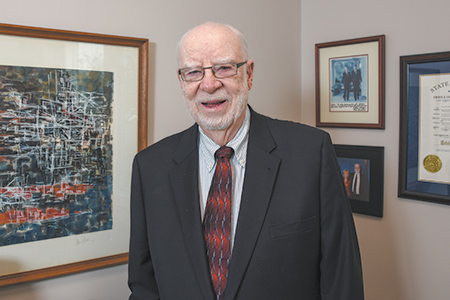 John Proffitt's colleagues have found him to be an important part of the legal profession, exemplifying not only the highest standards and ethics but also being active outside the practice of law to help the larger community.
Read More
Members of the Indiana chapter of Association of Corporate Counsel spoke, and the organization listened, planning its first annual meeting this month for the French Lick Resort and Spa.
Read More
A recent Indiana Court of Appeals ruling that determined individuals seeking to legally change the gender markers on their birth certificates don't have to publish notice of their intent to do so has LGBT rights advocates celebrating what they see as greater legal protection for transgender people.
Read More
Within two weeks, the state of Indiana got hit with two lawsuits challenging new voter laws which the plaintiffs say are disenfranchising Hoosiers at the polls.
Read More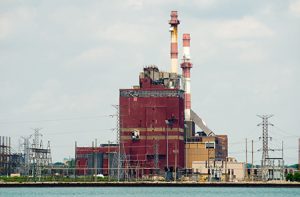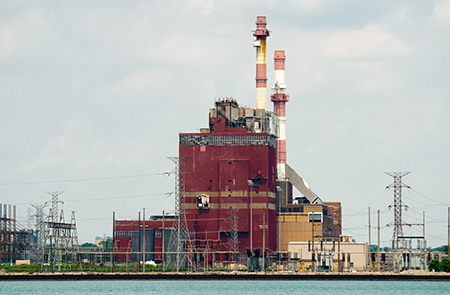 Coal is still king when it comes to power production in the Midwest, but despite a presidential cheerleader for the industry, changes in motion for years coupled with market forces are dimming the outlook for an ancient fossil fuel in sharp decline.
Read More
The decision casts a shadow on other Trump EPA efforts to use agency discretion to review and reconsider Obama-era rules.
Read More
No one expects the business lawyer to understand the complexities of energy markets, but the lawyer can know how energy impacts his or her client's business and how to pull together the expertise to address the issues.
Read More
The residents' motion to intervene could impact Superfund site efforts beyond northwest Indiana.
Read More
It is hard to describe what the "heat of trial" is, but an attorney knows what it is when he or she is in it.
Read More
Bob Hammerle says "Logan Lucky" is as unique as it is creative.
Read More
I have long noted with interest the number of attorneys who not only harbor a love of the arts, but who also have a unique artistic passion. This resurrected — (praise be!) — column will feature such practitioner-artists in hopes of gleaning valuable insights from their experiences.
Read More
The 2017 DTCI Annual Conference will be held Nov. 16-17 at the French Lick Springs Resort in French Lick. Because this year also marks the 50th anniversary of Indiana's defense counsel organization, the association leadership is planning a memorable event.
Read More
When I allow myself the time to connect — locally or nationally, face-to-face or electronically — I am instantly reminded of how good it feels.
Read More
The Indianapolis law firm of Krieg DeVault LLP has asked a court for the private emails of former partners who are owed compensation the firm refused to pay when they left more than two years ago.
Read More
The state of Indiana announced Monday evening that it filed a lawsuit in defense of a new state law that seeks to collect sales tax from out-of-state sellers.
Read More
Anderson University will mark Constitution Day this year by hosting former U.S. Attorney General Eric Holder.
Read More
The Center for the Performing Arts in Carmel announced Wednesday that it has named lawyer Jeffrey C. McDermott as its new president and CEO.
Read More
Read recent appellate court decisions.
Read More
Read who has resigned from the bar.
Read More
The Indianapolis Bar Association's Nominating Committee has announced the selection of Andrew L. Campbell of Faegre Baker Daniels LLP as the 2020 President of the Indianapolis Bar Association.
Read More
While in New York, I had an epiphany. My revelation occurred on a stroll through New York's Central Park on a beautiful warm and sunny day.
Read More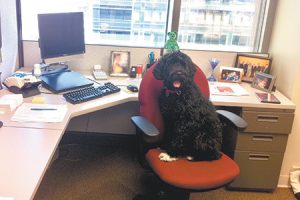 Do you have the cutest pet in town? Show us!
Read More
The Indianapolis Bar Association is proud to recognize Ida Hayes of Indiana Legal Services as the association's Paralegal of the Year for 2017.
Read More