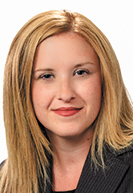 By Amy J. Adolay
Employers have spent the past year facing countless stressors, including with respect to their employees. Will furloughs and layoffs be necessary due to downturns in business and, in some cases, shutdowns? How can we keep our employees safe who remain working in person? Which of our employees can work remotely? Can and will we require our employees to be tested for COVID-19, and what are the rules relating to isolation and quarantine?
Having dealt with those questions and many more, employers now face new questions. Will we require our employees to be vaccinated for COVID-19? When will we return our employees to the workplace? Should we have them sign waivers? What if our employees refuse to come back? The list goes on. While it is tempting to want to tackle all of these new questions, one column would barely scratch the surface. Instead, let's focus on the final one: What if our employees refuse to return to work?
In most circumstances, employees have no legal basis upon which to refuse to return to in-person work. Of course, however, employers must ensure they are following all guidance from federal, state and local authorities, including that issued by the Centers for Disease Control and Prevention and the Occupational Safety and Health Administration, in order to create a safe workplace. That being said, some employees may have a legal basis for objecting to in-person work, namely those who have a disability that would place their health at significant risk if they were to contract COVID-19.
Under the Americans with Disabilities Act, covered employers must provide reasonable accommodations to employees with disabilities unless doing so would create an undue hardship for the employer. One form of reasonable accommodation that has been identified by both the United States Equal Employment Opportunity Commission and courts is allowing an employee to work remotely, whether temporarily or indefinitely.
It is critical that employers know what to do when an employee makes a request to continue working remotely due to reasons related to a disability and the risk of contracting COVID-19. This notice by the employee to the employer, whether written or verbal, and regardless of whether the employee specifically uses the phrase "reasonable accommodation," should trigger the beginning of a process in which the employee and employer work together in good faith to understand the employee's medical condition at issue, what the employee needs due to such medical condition, and an appropriate accommodation. Unless both the disability and need for an accommodation are obvious, this typically involves providing the employee with paperwork to submit to his or her health care provider to complete, such that the employer will then have the information it needs to determine whether an accommodation is medically necessary and what that accommodation might look like. It is important to remember that the employer only has to provide an effective accommodation, not necessarily the accommodation the employee wants, so it may be that additional back and forth will be necessary with both the employee and his or her health care provider as options are considered. In the context of an employee whose health care provider requests that due to the employee's disability and the risk of COVID-19 the employee needs to work remotely, it may be that if that health care provider had additional information about the employee's work environment when in the workplace (e.g., distance from other individuals, barriers that have been erected, etc.) then the health care provider might opine that remote work is not necessary or perhaps recommend other accommodations that could be provided in the workplace that would be effective.
This is not the end of the analysis. An opinion by an employee's health care provider that remote work is medically necessary due to the employee's risk of contracting COVID-19 does not automatically mean the employee can work remotely. A reasonable accommodation is something the employee needs in order to be able to perform the essential functions of that employee's job. It should come as no surprise that not all jobs have essential functions that can be performed remotely. Minus some lightning-speed advancements in technology, it is difficult to imagine how trash might be collected from homes, surgeries performed on patients or restaurant food prepared for patrons remotely. Courts have also historically been somewhat reluctant to find remote work to be a reasonable accommodation for many jobs. That view may already be changing, at least to some degree. After thousands of American companies were either forced or decided to transition to remote work during the pandemic, employers should expect more challenges from employees on the issue of whether an employee can perform all of the essential functions of the employee's job remotely. While there will certainly continue to be jobs that cannot be performed remotely, employers should expect a more difficult burden in establishing that this is the case. Employers would be wise to frame any remote work periods established, such as due to a pandemic, as temporary shifts to remote work due to the exceptional circumstances.
Another consideration in the interactive process/reasonable accommodation analysis is whether the requested accommodation creates an undue hardship for the employer. The undue hardship analysis focuses on the operational impact or cost of providing the accommodation and how that would affect the employer. Finally, employers must also consider whether they are obligated under the ADA to provide the employee with leave or transfer the employee to another position that could be performed remotely. Employers may also have internal policies that need to be considered.
What can be most challenging for employers who are preparing for and/or receiving requests for remote work as reasonable accommodations due to a disability and the impact of the risk of contracting COVID-19 is the fact that employers must consider each situation on a case-by-case basis, even though the end result may differ among employees. Unlike many anti-discrimination laws, the ADA necessitates treating employees differently, including with respect to providing the reasonable accommodation of remote work. It may be the case that some jobs at a particular employer can be performed remotely while others cannot. It also may be that an accommodation other than remote work would be just as effective for one employee but may not be for another. One matter about which employers can be certain is that workplace issues relating to COVID-19, like the pandemic itself, are not over.•
• Amy J. Adolay is a partner at Krieg DeVault LLP and chair of the firm's labor and employment law practice. Opinions expressed are those of the author.
Please enable JavaScript to view this content.