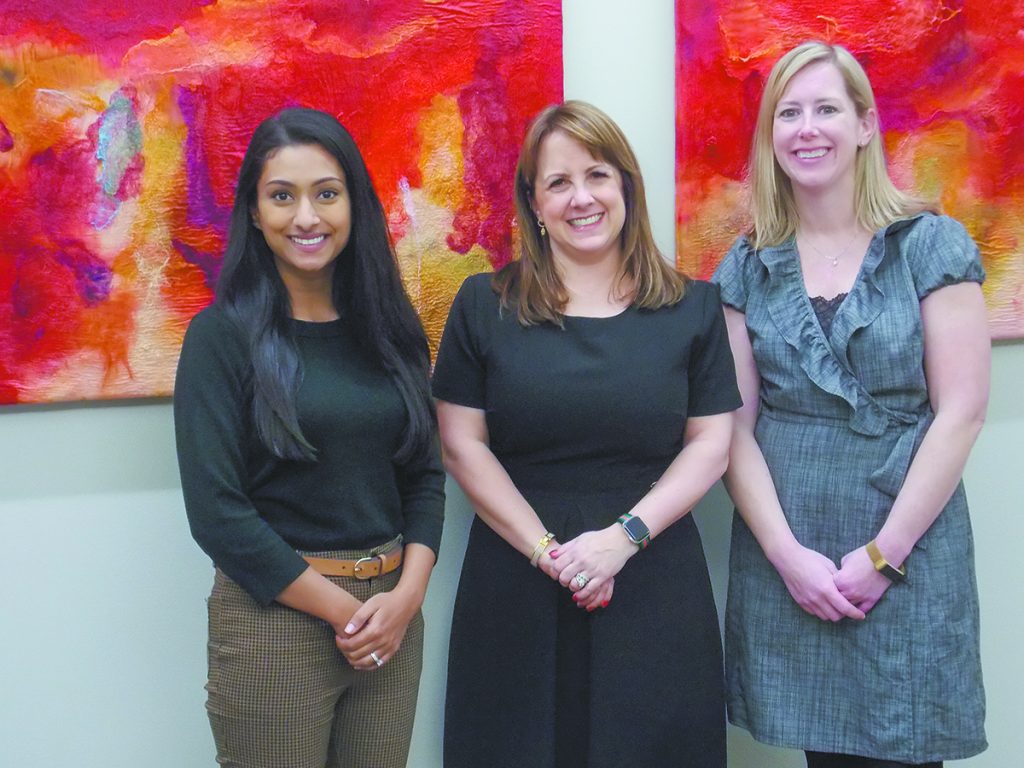 When Kathleen Matsoukas started at a New York law firm in 2005, she had other female colleagues in the white-collar practice group, but none of them held any of the leadership positions.
Her male colleagues and mentors were wonderful, she said, and she had women attorneys with whom she could talk and work. Still, she had no female role model to look to who had done some of the things she wanted to do.
"When you don't see anybody in the room that's in that position, you question whether you can get to that position someday," Matsoukas said of having women leaders. "There's real value in seeing that there are successful women that have … forged a path that you can look to and say, … there's someone that's out there that's done it."
By the time she returned home to Indiana in 2013 after a detour to Chicago, Matsoukas, partner at Barnes & Thornburg LLP, knew many capable women attorneys were working in the field of white-collar defense. However, they were not typically getting the phone calls for referrals.
White-collar practice groups at law firms can be dominated by men, and clients may have the image that all white-collar defense lawyers are male. Younger female attorneys often have to clear the additional hurdle of age with the defendants questioning not only if they have the necessary experience to handle the case but also if their attention might be divided between work and the demands of a family.
To elevate Indiana women in the white-collar defense bar, Matsoukas founded the Indianapolis chapter of the Women's White Collar Defense Association in 2015. The primary goal of the group is to build a referral network so female lawyers are likelier to get handed a case or asked to represent a client.
Perhaps highlighting just how much such a group was needed in central Indiana, when Matsoukas began compiling a list of women attorneys to invite to the first meeting, she contacted the prominent white-collar lawyers who all happened to be men. These days, she smiles at the irony.
"I think we've all worked for wonderful male attorneys," Matsoukas said. "It's not that they didn't try to promote us. It's just that there's something inherently helpful, comforting and inspiring about being able to have female mentors."
'Women helping women'
A recent gathering of the local group was a relaxed affair that brought together seasoned practitioners and young associates for an after-work social event. The women engaged in easy conversation that ranged from their work and their firms to recent stories in the news.
More than trading stories, the women were making contacts and forming relationships. This can expand their own books of business as well as grow the list of female attorneys to whom they can refer work.
"Having this chapter, I think, is helpful because you know there are women white-collar attorneys (in Indianapolis) but before this chapter started, you didn't necessarily know who all of them were," said Jenai Brackett, member at Frost Brown Todd LLC and secretary of the Indianapolis chapter. "So it's helpful to bring everybody into the room and find out what they do, what they specialize in so that you can make those connections."
Although informal, the gathering was helping fulfill the mission of the group which, as the organization's co-founder Karen Popp described it, is "women helping women." Popp, partner at Sidley Austin in Washington, D.C., helped start the association in 1999.
The organization has since grown to about 1,700 white-collar female defense attorneys practicing around the world. In a profession where a book of business is a measure of success, the WWCDA promotes women through networking, programming and mentoring.
"We're in the same boat when it comes to what we're trying to accomplish here because we all know it's been very hard in a male-dominated practice to break through," Popp said. "It's easier to break through when women help women and men help women."
More women in the room
In her ninth month of pregnancy, Julie Treida got a call from Matsoukas, who needed to refer a case. The incident reinforced to Treida the benefit of belonging to a group that supports women because while her female colleague did not hesitate to pass along the work, she believes, a male attorney might have doubted she could have handled the case when she was so close to having her baby.
"For me it's a point of pride. I'm proud to say I'm a member of the group," said Treida, solo practitioner and the chapter's social media coordinator. "I've gotten cases from it … and I've gotten people I need to help so I'm able to efficiently resolve my cases."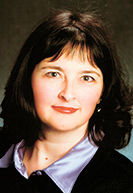 The complexity of civil antitrust cases attracted Kathy Osborn to white-collar defense work, but as she was entering the field, she was often the only woman in the room. Even in court, she would be the only female attorney sitting in the first chair.
Over time, she has seen the white-collar practice evolve with clients becoming more comfortable being represented by a female attorney and with a handful of women serving as lead attorneys on cases. Like Matsoukas, she credits her success, in part, to the male partners who mentored and encouraged her to where she now is the co-leader of the antitrust & trade regulation practice and has a thriving practice at Faegre Drinker Biddle & Reath LLP.
Still, she welcomed the invitation to join WWCDA's new Indianapolis chapter. Women continue to encounter obstacles in white-collar defense work, she said, but the local organization has helped the female attorneys build their networks and secure more business.
"I think it's changed the practice in that it has brought additional opportunities to Indianapolis that were not otherwise here," Osborn said.
Matsoukas, Brackett and Treida love white-collar defense and would have remained in the field even if they had not joined WWCDA, but the organization has given them support they appreciate. And for Matsoukas, it gave her the push to become the female leader she missed seeing when she first started practicing.
The encouragement came during a conversation with a member of the national organization who overrode Matsoukas' protests and advised her to lead the practice group at Barnes. At a subsequent advisory board meeting of the WWCDA, Matsoukas anounced she had been named the chair of the firm's white-collar and investigations practice.
"Everyone applauded," Matsoukas said, remembering the board's reaction to her story. "It was great, it was awesome."•
Please enable JavaScript to view this content.