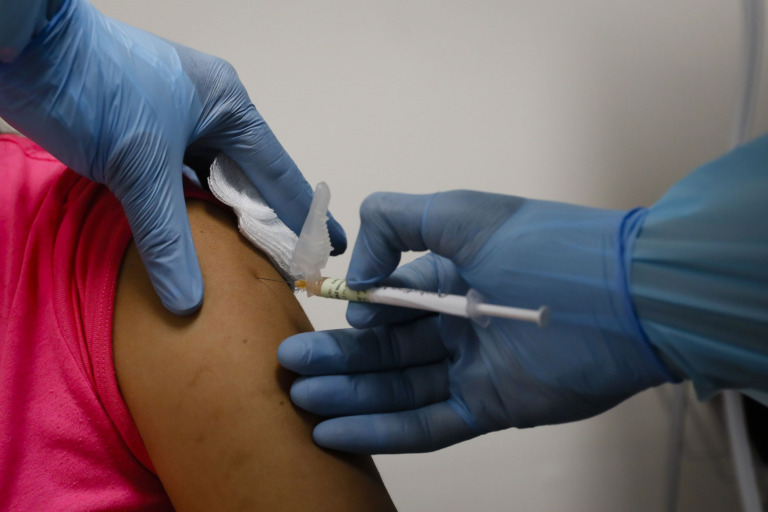 A physician's assistant at St. Vincent Medical Group who received the COVID-19 vaccine after her employer mandated it but sued alleging federal civil rights violations has failed to secure relief from a federal court, which dismissed her complaint.
In 2021, St. Vincent implemented a COVID-19 vaccine mandate for its employees. If employees didn't comply by the November deadline, St. Vincent would terminate their employment or place them on involuntary unpaid leave.
Employees were allowed to apply for medical and religious exemptions.
Davina Ananias, who has worked for St. Vincent since 2015, applied for a religious exemption but was denied. St. Vincent told Ananias that because of her position, exempting her from the mandate would increase the risks to workplace and patient safety, thus posing an "undue hardship."
Ananias was invited to submit more information, which she did, but she was again denied.
After the second denial, Ananias got vaccinated before the deadline. Her employment has since continued uninterrupted, and she continues to work at St. Vincent's Indianapolis and Carmel facilities.
But also following the second denial, Ananias filed a lawsuit in the Indiana Southern District Court, alleging her employer discriminated against her based on her religious beliefs. She sought both injunctive relief and damages.
The district court first denied Ananias' motion to file a surreply before granting St. Vincent's motion to dismiss.
"Ms. Ananias already made the choice to get vaccinated and so doesn't fall into the category of plaintiffs alleging irreparable injury from having to make the choice," Senior Judge Robert L. Miller Jr., sitting in the Southern District, wrote in a Monday order. "Ms. Ananias hasn't established that she suffered an injury in fact to pursue her damages claims. Nor has Ms. Ananias indicated that there is a 'real and immediate' threat that St. Vincent will violate her or other employees' rights in the future to establish an injury in fact for injunctive relief."
Ananias also requested that she be reinstated to her original position and salary, but the district court found there was nothing in the complaint or in either party's briefing indicating she "suffered any change to her employment status, pay, or benefits, nor is there any indication that those things will be threatened in the future."
"Ms. Ananias's requests for injunctive relief don't meet the redressability requirement," Miller wrote. "Ms. Ananias doesn't appear to have changed positions or suffered any loss in salary, so injunctive relief on those grounds would have no practical impact or help fix her alleged injury. Nor would issuing a blanket injunction against St. Vincent to never enact a discriminatory policy again provide any redress for Ms. Ananias's qualms with the already-executed vaccine mandate."
Regarding damages, again the district court ruled against Ananias.
"Because Ms. Ananias hasn't established that she has suffered an injury in fact with respect to any of her claims or that this suit would provide redress with respect to most of her claims, Ms. Ananias doesn't have standing," Miller concluded. " Accordingly, the court doesn't have jurisdiction to reach the merits of this case, and the court grants St. Vincent's motion to dismiss."
The case is Davina Ananias v. St. Vincent Medical Group, Inc., d/b/a Ascension Medical Group, 1:22-cv-1723.
Please enable JavaScript to view this content.