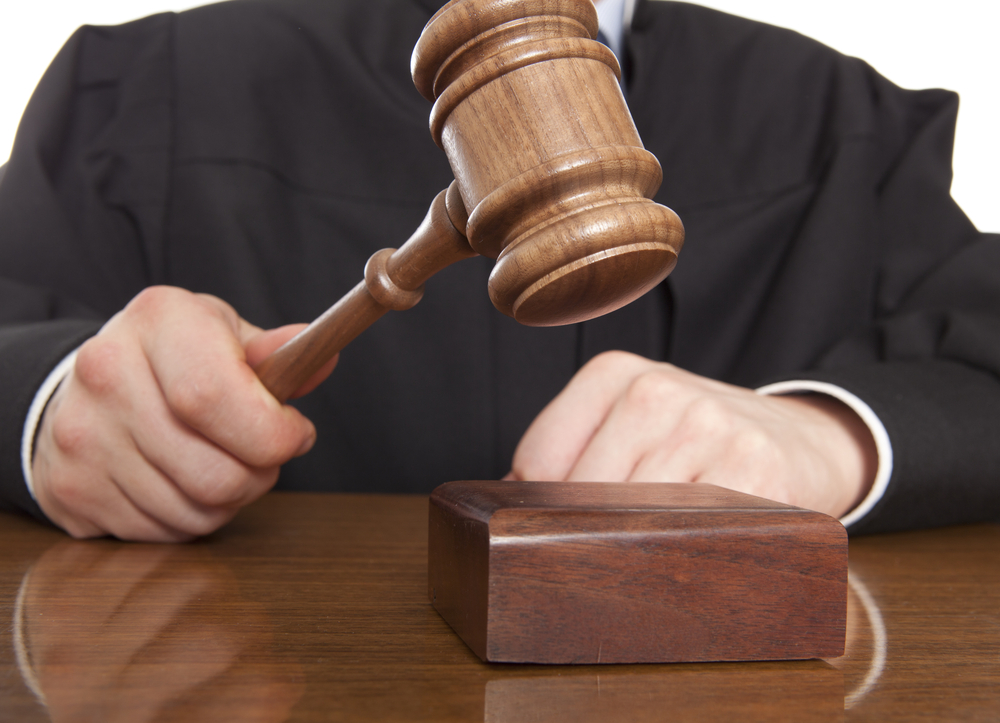 The Indiana House of Representatives and Indiana Senate did not violate the Title VII rights of a trio of former employees who accused former Indiana Attorney General Curtis Hill of sexual harassment, a federal judge has ruled.
Judge Jane Magnus-Stinson entered summary judgment for Indiana's two legislative bodies on Nov. 17 in the case of Niki DaSilva, et al. v. Indiana House of Representatives, et al., 1:19-cv-02453.
Last week's ruling marked another legal defeat for former legislative staffers Gabrielle McLemore Brock, Niki DaSilva and Samantha Lozano.
The three women, along with former Democratic State Rep. Mara Candelaria Reardon, filed the federal lawsuit in 2019, roughly one year after their accusations of sexual misconduct by Hill became public via the publication of an internal memorandum. The four women claim Hill drunkenly groped them and/or made unwanted suggestive comments at a March 2018 party to mark the end of the legislative session.
Hill has consistently denied wrongdoing, but the incident cost him his law license for 30 days and his job, as the state GOP selected current Attorney General Todd Rokita to run in the 2020 Republican primary. 
In the aftermath of the accusations, Brock, DaSilva and Lozano claimed they were subjected to a hostile work environment and to retaliation via snide and/or derogatory remarks made by other legislative staffers, and even by some lawmakers. Lozano has also said she thought Hill was trying to intimidate her at a January 2019 event — although he did not speak to or touch her — while DaSilva was given a Ring video doorbell for her office door so she could see if Hill was ever approaching.
In the years since the federal lawsuit was filed  — initially against Hill and the state — the Indiana House and Senate have intervened; the case has been dismissed and revived;  Hill has been terminated as a defendant and Reardon as a plaintiff; a related state-court case has been filed; and the 7th Circuit Court of Appeals has affirmed that the Legislature, not the state, was the women's employer at the time of the March 2018 incident.
With the Legislature established as the women's employer, Magnus-Stinson's Nov. 17 order addressed the question of whether the legislative bodies violated their employees' Title VII rights.
While the judge strongly condemned Hill's actions and expressed sympathy for the women, she ultimately ruled in favor of the House and Senate on their summary judgment motions.
"The Court's decision should in no way be read to condone the reprehensible behavior of Attorney General Hill — behavior that no woman should have to face, especially at the hands of one of the state's highest elected officials," Magnus-Stinson wrote. "Although this litigation started out targeting that behavior, it now focuses only on the House's and the Senate's actions in response to that behavior.
"Title VII 'does not guarantee a utopian workplace, or even a pleasant one' … and it 'is not a code of civility,' …" the judge continued. "Because Attorney General Hill's misconduct does not rise to the level that the Seventh Circuit has determined is actionable under Title VII, and because no reasonable jury could conclude that the House and Senate failed to take reasonable action in response to that misconduct or that Plaintiffs faced actionable retaliation for reporting that misconduct, there is no basis on which to hold the House or Senate liable."
In granting summary judgment for the defense, Magnus-Stinson noted Hill's misconduct was a one-time occurrence, as there was no evidence that the women were harassed by him again. What's more, all three women were promoted and/or received raises after the March 2018 incident, including after their accusations became public, thus undercutting their retaliation claims.
Further, while McLemore resigned from her position with the Indiana Senate Democrats in part because of the alleged workplace harassment, both DaSilva and Lozano spoke highly of their former positions with the Indiana Senate Republicans and Indiana House Democrats, respectively, when they left those positions. Lozano has even recently expressed interest in returning to employment with the Indiana Senate, according to the court.
"In short, although there is no doubt that Plaintiffs were humiliated by Attorney General Hill's 'creepy' conduct and perhaps even felt threatened by it, Plaintiffs have not presented evidence from which a reasonably jury could conclude that Attorney General Hill's conduct was so severe or pervasive as to create a hostile work environment that is actionable under Title VII and Circuit precedent," the judge wrote.
As for the House and Senate themselves, Magnus-Stinson pointed to the internal investigation that was launched immediately after legislative leadership became aware of the accusations in May 2018. Each of the women indicated they were satisfied with the outcome of that investigation, which included telling Hill that he was not permitted to attend legislative functions anymore.
Additionally, when the accusations became public and Hill accused the women of lying, legislative leaders stood by them and called for Hill's resignation.
"The Court is not sure what more Defendants could have done, and Plaintiffs do not suggest any further action that Defendants should have taken," the judge wrote. "Significantly, Attorney General Hill was not a House or Senate employee, and Defendants were powerless to remove him from the office to which he was elected."
"… The Court has no doubt that Plaintiffs felt uncomfortable at work as their identities as Attorney General Hill's accusers emerged," Magnus-Stinson wrote elsewhere in the 54-page order. "But the treatment they faced after reporting Attorney General Hill's misconduct — which must be viewed separately as to each Plaintiff, and not collectively — simply does not rise to the level of hostile for purposes of a claim of retaliation."
The women are represented by attorneys Kimberly Jeselskis, BJ Brinkerhoff and Hannah Kaufman Joseph of JBJ Legal in Indianapolis. Indiana Lawyer has reached out to that legal team for comment, including for comment about a possible appeal.
Please enable JavaScript to view this content.