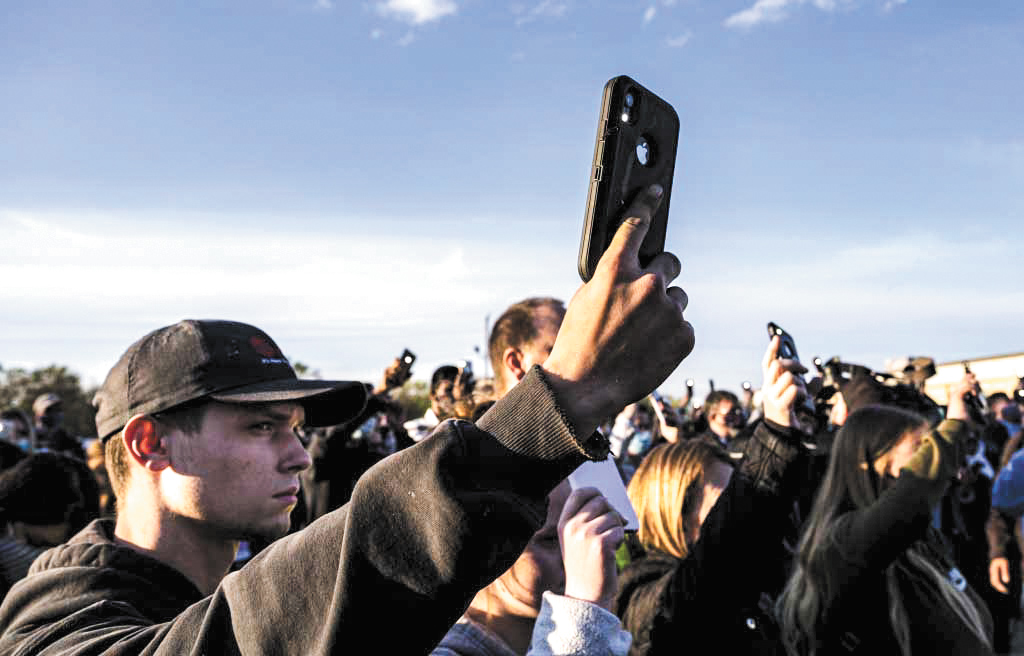 Editor's note: This article has been corrected to reflect that Brandon Hole lived on Huber Street in Indianapolis.
Less than two weeks after the deadliest mass shooting in Indianapolis history, still relatively little is known about the gunman, 19-year-old Brandon Scott Hole. Hole opened fire at the FedEx Ground facility on the city's southwest side on April 15, killing eight FedEx Ground employees before taking his own life.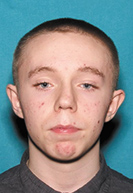 Law enforcement officials slowly released details about the shooter, but one critical piece of information is still unclear: Hole's motive for the deadly attack. As state and federal law enforcement officials work to better understand this month's tragedy, here's a look at what we know so far.
Initial encounter
Hole was born Aug. 20, 2001, and at the time of the shooting, he lived in a home on North Huber Street in Indianapolis. His father died by suicide when Hole was 3 years old, according to an incident report provided by Indianapolis police.
On March 2, 2020, Hole visited Indy Gun Bunker, a firearms store on East Washington Street. He was driven to the store by an unidentified individual, who did not know Hole had money to purchase a gun, according to the report. But he ended up purchasing a 0.41-caliber shotgun that day.
When Hole returned home, his mother and sister began asking him what he planned to do with the gun. According to the police report, "Brandon became angry and struck his mother with a closed fist in the arm and told her to shut up."
One family member continued to ask Hole about his plans for the weapon, and he finally replied, "This is not the life I want to live (and) I'll end it my way." He also said, "I am going to point this unloaded gun at the police and they will shoot me" — a statement that has since been described as a desire to commit "suicide by cop."
One of the women described fearing for her safety because of Hole's anger. A family member is also described as saying she did not go to work on March 3, 2020, because she wanted to get him help.
Indeed, the mother and sister arrived at the Indianapolis Metropolitan Police Department's East District at about 12:40 p.m. on March 3, "seeking assistance with Brandon Hole." Four officers went to the home, and "he was secured without incident."
However, Hole "became immediately anxious" and asked that the power strip for his computer be turned off. "I don't want anyone to see what's on it," he said, according to the police report.
Officer Paul Humphrey, who was clearing the upstairs and securing the shotgun, saw the computer and "observed what through his training and experience indicated was white supremist websites." Humphrey shared that information with a crime intelligence officer.
Hole "downplayed" any suicidal ideations, according to the report, but did voice feelings of sadness and depression and said he would benefit from counseling. He was taken by police to Eskenazi Hospital, where the IMPD Behavioral Health Unit was also dispatched.
Meanwhile, Det. Robert Robinson transported the shotgun to the IMPD property room.
EXTRA
Click here
to learn about the loop holes in Indiana's red flag law.
More guns
Hole's file was presented to the Marion County Prosecutor's Office for review and was screened on March 11, 2020, according to an IMPD news release. The day before, Hole told investigators he did not want the shotgun back, and the firearm remained in the property room as of April 19, 2021.
Paul Keenan, special agent in charge of the FBI's Indianapolis office, said April 16 that the FBI was contacted after certain items were found in Hole's bedroom. Keenan did not elaborate on what the items were, but he said agents found no evidence of a crime and did not identify Hole as espousing a racially motivated ideology.
According to Marion County Prosecutor Ryan Mears, Hole was treated for a matter of hours, not days or weeks, and doctors "didn't so much as prescribe him any additional medication after he walked out of there, or any medication." Mears said he did not know if Hole had ever been diagnosed with a mental illness.
Hole would go on to purchase at least two additional weapons that he would use in the shooting: an HM Defense HM15F purchased in July and a Ruger AR-556 purchased in September. Indianapolis police described the weapons as "assault rifles."
The Bureau of Alcohol, Tobacco, Firearms & Explosives traced the weapons and determined they had been legally purchased through authorized dealers. However, law enforcement has not said where Hole purchased the firearms.
Also in 2020, Hole was employed by FedEx Ground. He worked at the Indianapolis facility from August to October, the company said in a statement, but was later fired for not returning to work.
April 15
The first call to IMPD came in just after 11 p.m. on April 15. The Marion County Sheriff's Office 911 Call Center fielded 97 calls about the incident, according to the news release.
As they were responding, officers received reports of a male walking through the FedEx Ground parking lot with a rifle. A short time later, officers learned a male had entered the building and was shooting a weapon, and multiple people were struck. It's unclear how Hole gained access to the facility, as it is equipped with metal detectors and security turnstiles that require employees to scan their badges to gain entrance.
The entire incident lasted less than four minutes and was over before officers arrived, according to IMPD. There was no confrontation, disturbance or argument, Deputy Chief Craig McCartt said.
Witnesses described hearing gunshots and a man yelling. There were about 100 people in the facility at the time, many of whom were changing shifts and taking dinner breaks.
One such employee was 29-year-old Timothy Bouillat, a package handler who was eating dinner outside when he heard two shots. Bouillat told The Washington Post he initially mistook the sounds for an engine backfiring until a co-worker discovered that it was a man with a weapon. Bouillat and his co-worker were driven to safety by a third employee.
The company confirmed April 16 that the eight victims killed by Hole were FedEx Ground employees: Matthew R. Alexander, 32; Samaria Blackwell, 19; Amarjeet Johal, 66; Jasvinder Kaur, 64; Jaswinder Singh, 68; Amarjit Sekhon, 48; Karli Smith, 19; and John Weisert, 74. Four of the victims were found in the parking lot and four were found inside the facility. All were pronounced dead at the scene.
Five additional victims were taken to the hospital, including one with critical gunshot injuries, though IMPD said April 16 that each person taken a hospital was believed to have non-life-threatening injuries. Two others were treated for minor injuries at the scene and released.
Hole was found dead from injuries consistent with a self-inflicted gunshot wound, according to IMPD.
Aftermath
Police and ATF officials searched the Huber Street home on the morning of April 16, WTHR reported. Officials were seen removing computer equipment and other items from the home. While officials confirmed to WTHR that they had served a search warrant on the home, details about the result of the search have not been released.
Law enforcement also had not released any theories about a possible motive at IL deadline but instead said only that the investigation was ongoing and no potential motives had been ruled out.
Hole's family released a statement after the shooting apologizing for his actions:
"We are devastated at the loss of life caused as a result of Brandon's actions," said the statement, released through public relations specialist Robert Vane. "Our sincerest and most heartfelt apologies go out to the victims of this senseless tragedy. We are so sorry for the pain and hurt being felt by their families and the entire Indianapolis community."
Also, "through the love of his family, we tried to get him the help he needed," the family said. The statement did not elaborate on what help the family sought, and the family declined any further comment or interviews.•
— IL Staff, Indianapolis Business Journal Staff and Associated Press contributed to this report.
Please enable JavaScript to view this content.